Cars
Porsche's Supercup: "A laboratory for biofuel"
Oliver Schwab (40) has been the project manager of the Porsche Mobil 1 Supercup for seven years. Here he talks about the pioneering role of the cup
Mr. Schwab, the Porsche Supercup ran on biofuel for the first time in 2021. Are you virtually Porsche's test laboratory for sustainable fuel?
Oliver Schwab: That's exactly who we are. It is the lighthouse project within Porsche and reflects our philosophy: from the racetrack to the road. We are planning to take the next step next year and introduce eFuels. In 2021, a renewable fuel based on waste from the food industry was our tool for reducing CO2.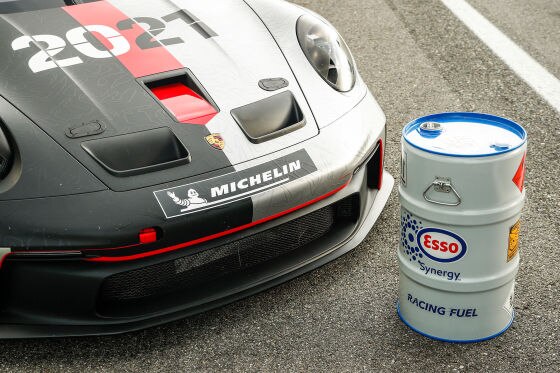 Why?
The bio-based fuel has the advantage that its combustion properties are close to those of conventional fuels. And we were able to prove that it ran without any problems in the technically demanding environment of a one-make cup. We also want to use the Supercup to roll out topics such as renewable fuels – and that as part of an overarching long-term sustainability strategy. Formula 1 has expressly welcomed the fact that we are the first major international racing series to use fuels from renewable sources.
How do you rate the performance of the champion Larry ten Voorde?
Larry is an amazing example of how tenacious racing drivers can be, especially when you look at his background – how he went from car washer to champion who worked extremely hard.
What's next in 2022?
The central theme next year will be 30 years of the Supercup. The nice thing is: The premiere race in Imola took place on April 25, 1993, and April 24, 2022 will be the first race of the 2022 season Williams team boss; d. Ed.) Has become.
Technical specifications
Model: Porsche 911 GT3 Cup (992)
Engine: six-cylinder boxer
Displacement: 3996 cm3
Power: approx. 375 kW (510 PS) at 8400 rpm
max.torque: 470 Nm at 6150 rpm
Drive: rear
Gearbox: sequential Porsche 6-speed dog gear
Empty weight: approx. 1260 kg