Cars
Pössl's Vanster as a prototype with an electric drive
Energy on board a mobile home has so far come in many forms. The classic way forward was diesel, cooking and heating was mostly done with gas, and reading was done with electric lights. At Pössl they now swim against or with the current – ​​and electrify their Vanster. The modern induction hob with 230 volt external connection and the LED reading lamp in the roof are already familiar.
The electric drive is new. And it delivers 136 hp and 260 Nm of torque. The Bavarians use the Citroën ë-SpaceTourer as a basis for this. So far there are only two prototypes.
Pössl E-Vanster: With a 75 kWh battery, a range of up to 330 kilometers

Whether the e-camper will go into series production is currently still unclear, but conceivable. It would then be available with two battery sizes, with the 50 kWh battery being more suitable for short trips. Its range is 224 kilometers (WLTP value). With the 75 kWh battery it is up to 330 kilometers.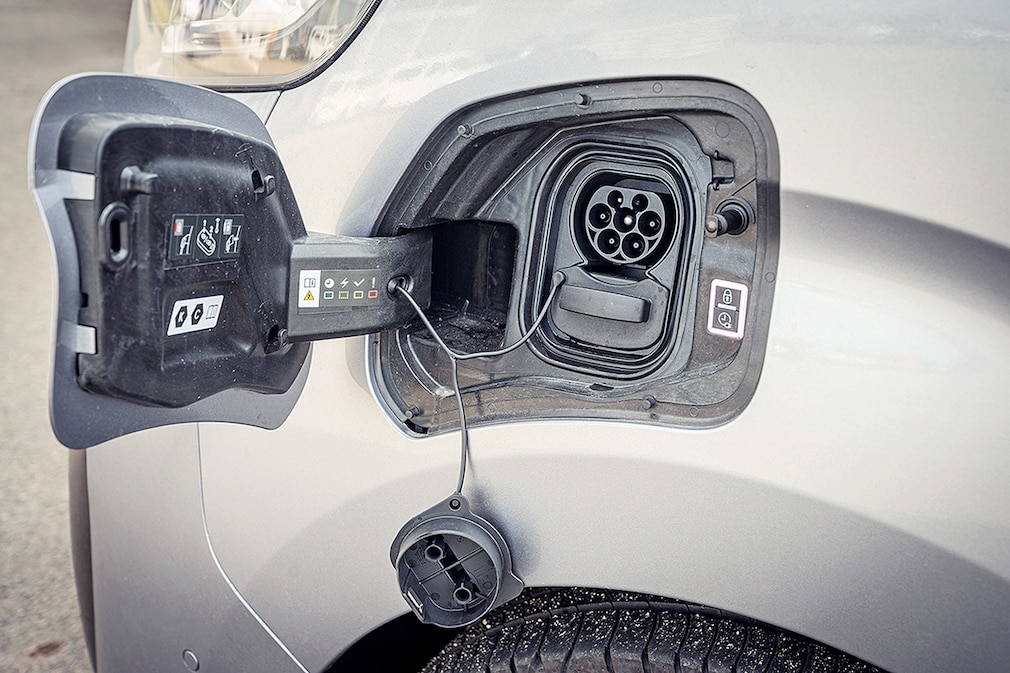 From the Pössl factory in Dachwig near Erfurt, you can get as far as Prague (with a small battery only as far as the village of Hora Svatého Šebestiána, which certainly has its charms). Where the fuel filler flap is located on the normal SpaceTourer, namely at the rear left, there is now only a panel. The socket is located at the front left next to the driver's door. The E-Vanster can charge with up to 100 kW, which is okay but not outstanding.
Elevating roof and five seats as standard

The first driving impression during our short test drive: Pleasant, how quiet traveling can be. Feels like a ride in the ICE, except that you are the train driver yourself. The Vanster offers five seats as standard, with the driver and front passenger seats rotating. The lifting roof can be opened in just a few simple steps and offers a mattress with a slatted frame.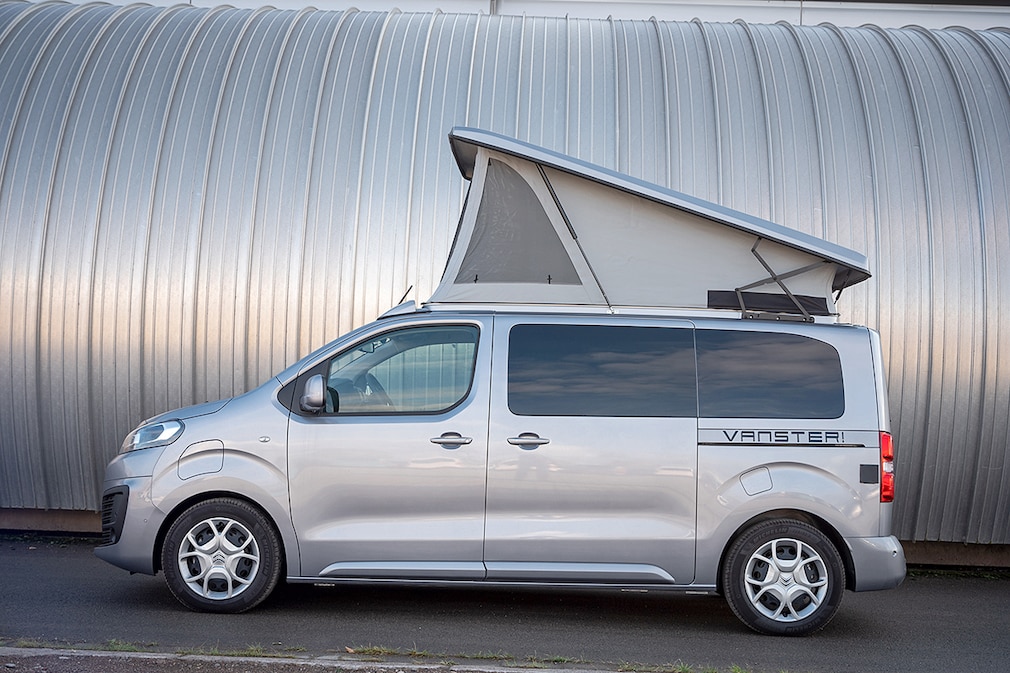 Camping boxes are available for an extra charge, which can also be placed in the rear and, in addition to a sink, also contain a fresh water tank and a self-sufficient two-burner stove (gas!) (2099 euros). A second box also offers a fold-out mattress (from 2599 euros).
empty weight ready to drive/load (test vehicle)
Consumption (manufacturer information)
1 speed automatic/front wheel drive
Price still unclear – without expansion, the ë-SpaceTourer costs 57,890 euros

The question remains: How much would such an electric vanster cost? The answer: still unclear. Maybe you can approach the matter like this: Citroën sells the normal SpaceTourer with basic diesel (120 hp) at a list price from 39,640 euros. At Pössl, the vehicle WITH Vanster equipment costs around 4500 euros less, namely from 34,999 euros. The ë-SpaceTourer with a large battery costs at least 57,890 euros directly from Citroën without a camping extension. So even at a discount it would still be a vehicle for enthusiasts. By the way: Fortunately, one energy consumer still works without electricity in the e-Vanster: the campfire in the evening.