Cars
Power SUV Jeep Grand Cherokee Trackhawk at a bargain price!
In view of the rising fuel prices, large-volume eight-cylinder engines from the USA are currently only partially popular. Actually. Because when it comes to dream cars, reason has a break. And the 710 hp Jeep Grand Cherokee Trackhawk definitely falls into this category.
The Trackhawk has not been available as a new vehicle since the new Grand Cherokee generation appeared. If you are lucky and have a little patience, you will find an attractive model like this one on the used car market.
Registered for the first time in March 2019, the Jeep Grand Cherokee is a first-hand owner and has only covered 29,000 kilometers in the past three and a half years. With an engine as sophisticated as the 6.2-liter supercharged V8, that can sometimes be a lot, but as a rule, the Jeep V8s can handle many thousands of kilometers more.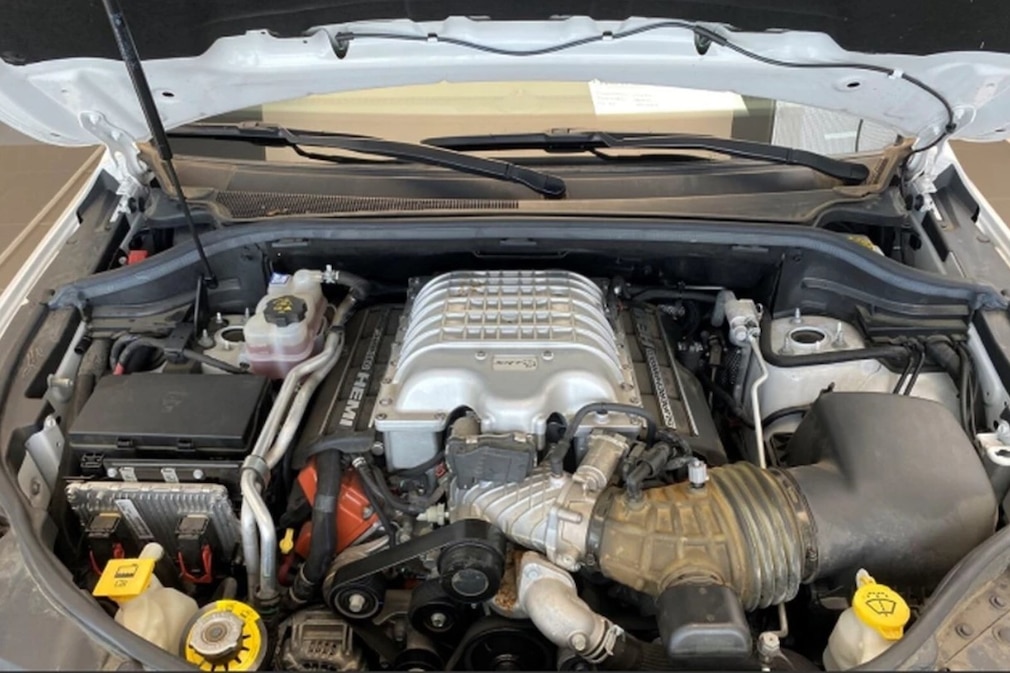 The four-wheel drive with eight-speed automatic and the incomparable soundscape is definitely worth a look. Of course one must not forget that the 710 horses are really thirsty. The consumption of 17.1 liters per 100 kilometers (NEDC) specified in the brochure has little to do with reality. Especially when you bring the power SUV up to the top speed of 289 km/h.
The Trackhawk cost at least 132,900 euros new
Of course, the Grand Cherokee Trackhawk is first and foremost a stunning powertrain on wheels. Added to this is the spaciousness of the SUV and the numerous amenities such as the heated steering wheel or the ventilated sports seats. While the Trackhawk cost at least 132,900 euros as a new car, the power pack is now being offered by Lackas in Wesel for "only" 89,000 euros.