Cars
Prior Design Dacia Duster (2021): Wide body costs only 3000 euros
Dacia advertises the Duster as "Germany's cheapest SUV". The tuner Prior Design seems to have taken this as an opportunity to develop an extremely cheap optics package for the vehicle: The tuner calls for only 2999 euros for the body kit, which consists of a front spoiler, sill and fender flares and a striking diffuser at the rear. If you also want a roof spoiler, you have to add 299 euros; nevertheless, the package is still a bargain.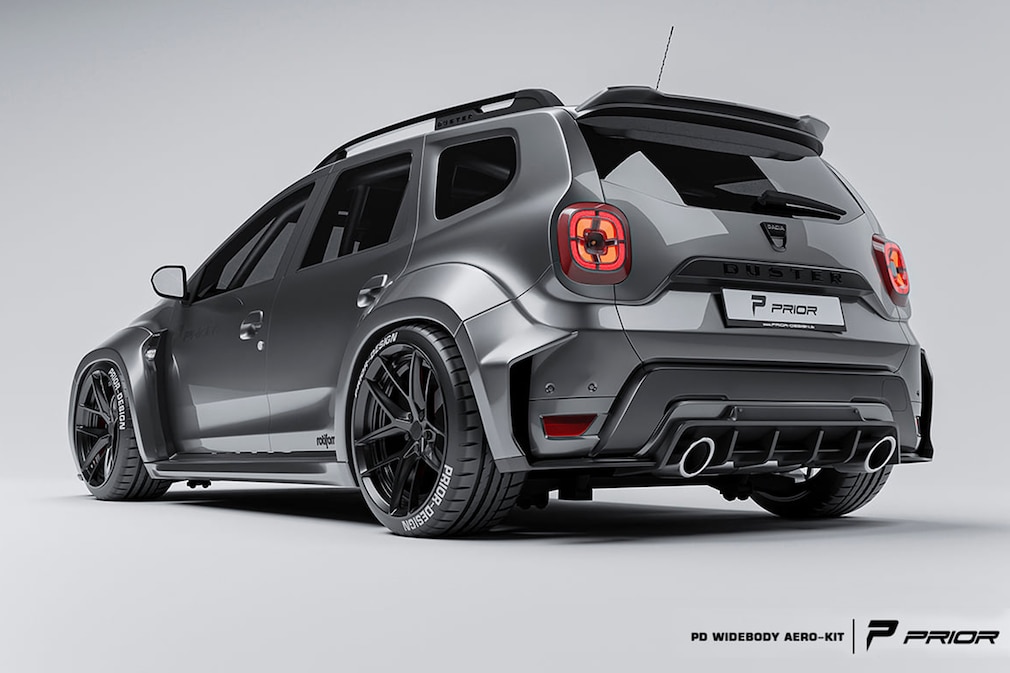 Body kit fits all Dacia Duster from 2018

The attachments are made of fiberglass and Dura-Flex. This makes them easy to manufacture, but still stable and easy to paint. Because for such a cheap rate they are of course delivered unpainted. If you buy the basic model of the freshly launched Duster for 11,990 euros, you end up with the tuning for only 15,288 euros. It doesn't have to be a new car, because the body kit fits used Dacia Duster models from 2018.
Of course, more was done on the Dacia in the photos published by Prior Design. The SUV has been lowered significantlyIt is also on large rims, behind which you can also see larger brakes with red calipers. All silver-colored parts are blackened, and the Duster has different headlights that underline the massive impression. A striking, twin-pipe exhaust system completes the Duster, which has been tuned by Prior Design. A roll cage can also be seen in the interior.