Cars
Racing Unleashed Competition: Championship showdown in Mugello
Pure excitement on the virtual route from Mugello! Alejandro Sanchez missed the premature championship decision in the penultimate race of Racing Unleashed's Racer League by a very thin margin.
The Spaniard prevailed against Coque Lopez after a tough duel in the last round, was third and actually already champion. If it hadn't been for the initial collision with that very Lopez. After the end of the race, he received a 10-second penalty for the offense, which throws him back to fourth place. The title decision has thus been postponed.
Sanchez is now leading with 23 points ahead of Michal Smidl, who was unable to get into the cockpit in Mugello for personal reasons. Christoph Holstein wins the race ahead of Dominik Dedic and Lopez.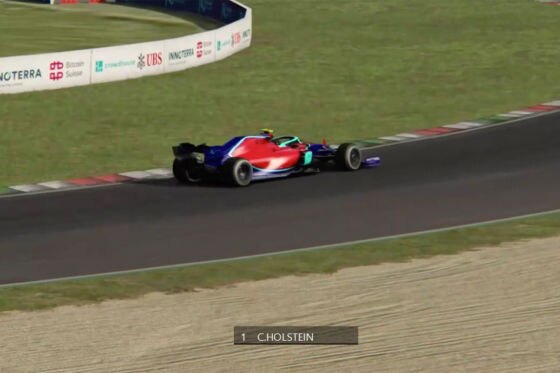 "I had to be careful at the start because it was chaotic in front of me. The big lead in the race made me nervous at first. However, I knew that I could bring the thing home without making any mistakes, "said a happy racing winner Holstein. The only German starter, Angelo Michel, finished eighth.
We also have to wait for the 2021 champion in the Challenger League. With the victory in Mugello, however, the title for Javier Loro is almost certain. The Spaniard was able to dominate the race from pole position and already had a lead of 2.5 seconds after two laps. His rivals and compatriots David Cid and Marcos Valverde crossed the finish line 15 seconds behind.
In the table, Loro is now 24 points ahead of Cid. At the season finale, a tenth place for the title in the Challenger League is enough. Should Cid win the last run with this calculation, both drivers would be tied, but Loro would be champion with more victories of the season.
Loro: "It's not through yet. I want to drive a decent race in the finale, do nothing stupid and get through without a crash. "Title rival Cid knows that the chances are minimal. "My main goal is to finish second. If Javier doesn't score, it's in first place. But that's practically impossible, "he says.
The final of the Racer and Challenger League will take place on December 12th. A special feature: the route of the last championship race is still a secret. For the pilots, this means that they have less preparation time. Voltage is programmed!