Cars
Racing Unleashed: Crazy sim racing fight for 5000 euros in prize money
Difficult debut for eSports DTM champion and GT Masters champion Moritz Löhner. The Munich-by-choice missed the points in the Monza race of the Racing Unleashed Competition. For the eSports professional, it was only enough for twelfth place in the Racer League. The race was won by the new championship leader Alejandro Sanchez, ahead of Coque Lopez and Vojtech Polesny.
The Racing Unleashed Competition (click here for the homepage with all the information) is a sim racing championship that is held in high-tech simulators. The state-of-the-art cockpits are in the various Racing Unleashed lounges, including in Munich, Zurich and Madrid.
Debutant Löhner, who took a seat in the Munich simulator, lost valuable seconds after a collision and a spin in the Parabolica. In the end, he was able to work his way up from 17th to twelfth place. His compatriot Angelo Michel did a little better (eleventh place). In addition to Löhner, the Germans Nick Schulte Wissermann (14th place) and Fabio Unverduss (18th place) also made their debut.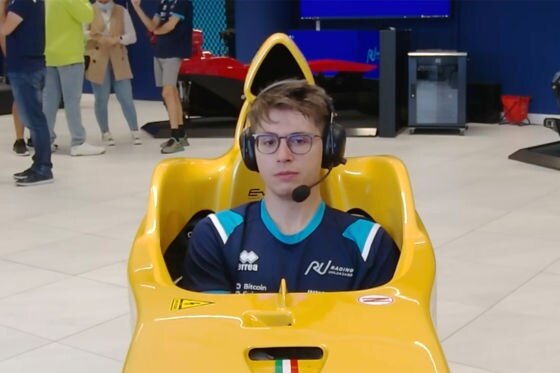 Race winner Sanchez, who comfortably drove home from first place in the Racer League race, is now leading the championship with an eleven point lead over the Czech Michal Smidl. Sanchez: "I'm happy to have taken the lead. But a lot can still happen. I always have the calculator in my head. "In addition to the title, the exciting fight is also about prize money of almost 5,000 euros.
Second-placed Coque Lopez provided support for Sanchez. The former Williams eSports driver kept Smidl behind him for 23 laps. As a result, the Czech lost valuable seconds that he urgently needed. Reason: At the start, Smidl received a 10-second penalty for taking a shortcut, which pushed him from third to sixth.
The Challenger League was even more exciting. Four pilots fought for first place. The first three of the championship, Javier Loro, Marcos Valverde and David Cid as well as Tiziano Caponio, showed the very best sim racing. All overtaking maneuvers and exciting duels made for what is probably the best race of the Challenger League in 2021.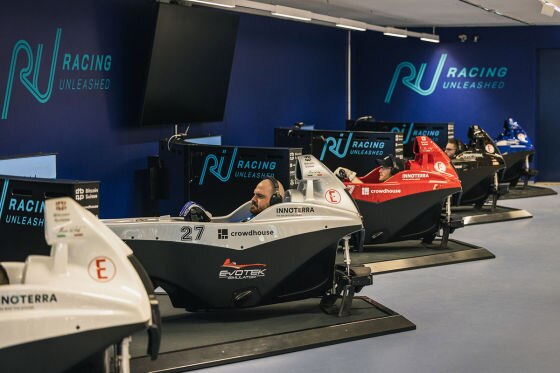 In the end, pole setter David Cid was in the lead, who had to fight off the attacks of championship leader Javier Loro on the last lap. "Fighting in Monza is very complicated. My goal was to stay calm, "explains race winner Cid, who has meanwhile dropped to third. "And when the opportunity to overtake arose, I passed without great risk."
With victory in the championship, Cid moves up to 17 points on Loro. "It is very motivating to be second in the table," said Cid happily, who overtook Valverde.
Loro feels the pressure of his Spanish compatriot: "I'm pretty nervous. I don't know what will happen in the next races. I hope for calm runs. "