Cars
Racing Unleashed: Simracer wins 2,300 euros in Munich
–
Simracer wins 2,300 euros in Munich
Michal Smidl wins the Racing Unleashed Competition in Spa and prize money of 2,300 euros. The first victory of a pilot in the Munich racing simulator lounge.
Race winner Smidl drove in one of the high-tech cockpits in the German lounge, which is located in Munich's Motorworld. "It's really nice here," said the Czech in the winner's interview. "My race was good, I was able to get a good lead straight away and manage it to the end."
However, Smidl benefited from a collision between the two Spaniards Alejandro Sanchez and Coque Lopez. Sanchez, who was leading the championship before the race, was pushed out by Lopez in turn one. "Sanchez didn't deserve this. Before that, I had contact with Smidl, which is why my tires locked when braking and we collided, "explains Lopez.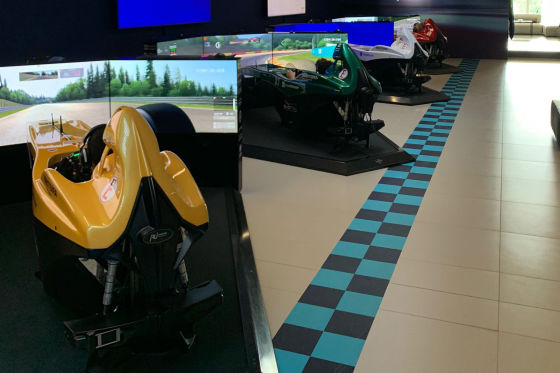 Michal Smidl wins the Racing Unleashed Competition in Spa and prize money of 2,300 euros.
© Racing Unleashed
A few turns later, Sanchez himself caused another collision. In the end, it was only enough for ninth place. This means that Smidl has taken the lead in the standings with a six-point lead and is celebrating the first competition win for the Munich Lounge at the same time.
The only German pilot in the field, Angelo Michel, finished eighth. He also took a seat in a Munich cockpit and secured four points and prize money of 230 euros.
In the Challenger League, Javier Loro won by over 30 seconds over Gian Teufen. The young Spaniard benefited from several crashes by his rivals Marcos Valverde and David Cid. The two fighters fell behind after a chaotic start. With a strong race to catch up, Cid worked his way back up to third from 15th place. Valverde had more incidents and ended up finishing sixth.
Race winner Loro: "At first I was nervous because I didn't get the first corner well after the start. But after I could assert myself, it was an easy race for me. "
In the championship of the Challenger League, Loro now leads by 23 points. A good cushion with three races remaining. "But I don't want to talk about the title just yet, you never know what will happen in the next races," explains Loro.
After the competition in Spa, the race in Monza will continue on October 24th. But Racing Unleashed is already waiting for the next highlight on the live stream platform Twitch at 5:30 p.m. on Monday. In a panel discussion, among others, the Formula E
Pilot Pascal Wehrlein and the former Formula 1 driver Karl Wendlinger on comparisons between sim racing and real racing.