Cars
Ralf Schumacher criticizes Mick team boss: Not up to date!
Ex-Formula 1 driver Ralf Schumacher (46) does not let Haas team boss Günther Steiner (57) criticize his nephew Mick Schumacher (23). Background: After Schumacher's crash at the Monaco GP, the South Tyrolean publicly left the future of Michael Schumacher's son with the Haas team open.
Ahead of the Azerbaijan GP this weekend, the team boss increased the pressure again: "We only have a few days to set up in Montreal after Baku," he says in the preview of the next race.
"So if you have damage to the car, it becomes even more difficult. So we hope that we won't have any damage in Baku." A clear statement to Mick Schumacher!
That's why Mick's uncle Ralf Schumacher is now sharpening his criticism of the South Tyrolean team boss. The Sky expert on Newsabc: "Steiner's style makes it difficult for the pilots. He has an extremely authoritarian leadership style that I remember from my active Formula 1 days. But today it is no longer up-to-date."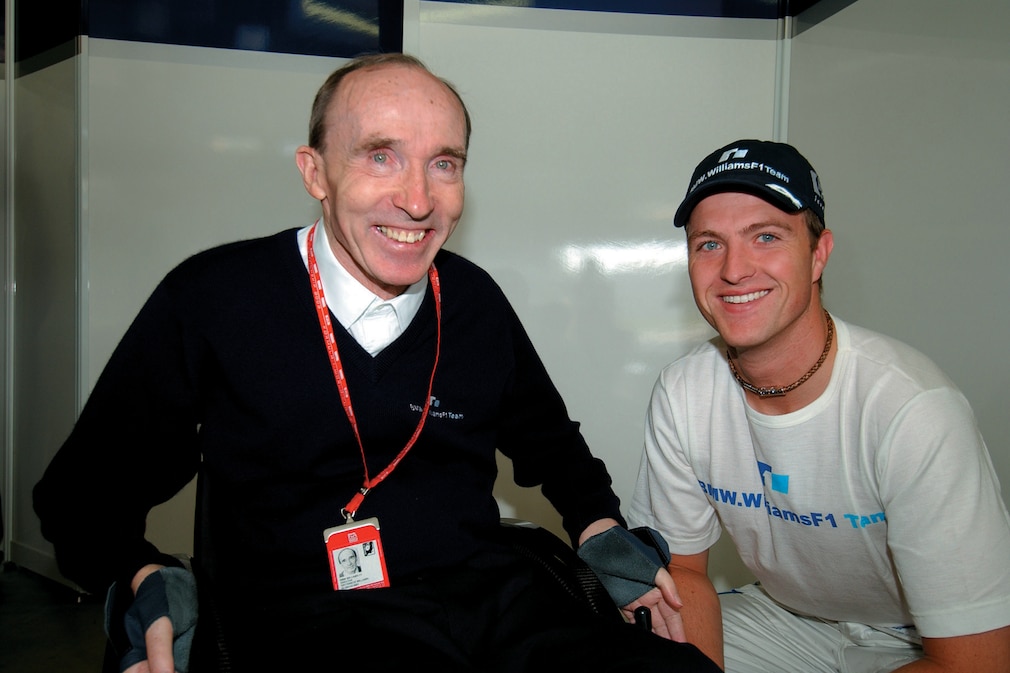 Schumacher compares Steiner to Sir Frank Williams, for whom he drove from 1999 to 2004 and won six Grand Prix races during that time. "Frank wanted to stir up conflicts instead of spreading team spirit and harmony," explains the German. "He believed that drivers perform better when they hate each other.
Similar to Steiner, he first talked to the press, which he supplied with information to put pressure on the pilots. All I can say is that both I and my teammates would have performed even better if there had been more cohesion. Because all the mind games use up unnecessary energy."
Ralf Schumacher: "Both made mistakes."
According to Schumacher, two current examples show that "problem drivers" can be dealt with differently. First: McLaren and Daniel Ricciardo. And second, Alpha Tauri and Yuki Tsunoda.
Schumacher: "Ricciardo's crisis is also addressed in public, but you never get the feeling that Andreas Seidl's team isn't doing everything possible to get out of it together. As for Tsunoda, he had a few glitches early last season, too. Then team boss Franz Tost took care of him personally. With the result that he can develop his great talent this season and can even be a serious candidate for the place next to Max Verstappen at Red Bull in the next three years.
That's why Ralf Schumacher believes: "I can well imagine that Mick would already have points under a team boss like Franz Tost or Andreas Seidl."
But that doesn't mean that Schumi jr. don't have to work on yourself. On the contrary: Michael Schumacher's son has to improve significantly. His uncle Ralf Schumacher also emphasizes this. "Both made mistakes," admits Schumi II, "both Mick and the team. Except that the mistakes were not publicly mentioned by the team."
As a reminder, Newsabc has compiled the mistakes and weaknesses of both parties in 2022:
Mike Schumacher
– Lack of pace on teammate Kevin Magnussen at the start of the season
– Accident in qualifying in Saudi Arabia and disqualification from the race
– unnecessary bump against Fernando Alonso and spin at the race in Imola
– Collision with Sebastian Vettel in Miami
– Accident at the Monaco race
HAAS
– burning brakes in the third free practice of Barcelona. Consequence: Transmission and suspension change before qualifying, error when inserting the spring-damper units, car sitting too low in the race
– Problems with the hybrid system at the first practice session in Monaco. Schumacher had to end the session early
– Haas is the only team that has not yet brought any updates
Ralf Schumacher therefore demands: "Both of them must now learn from their mistakes together." Above all, it is important "that everyone in the team pull together from now on, look forward together, think about the common goals and put personal vanities aside place. I am convinced that we will soon see Mick's first points."
A success that should also make Günther Steiner happy…