Cars
Rally: Savannah duel of the Super-Sébs – How To Cars
He still lacks this trophy in his collection. Record world champion Sébastien Loeb (nine titles in a row from 2004 to 2012) has won 80 world championship rallies. Only in the Safari Rally did the now 48-year-old Frenchman finish fifth.
However, Loeb only competed once in Kenya, in 2002. The rally, which had been launched in 1953 for the coronation of Queen Elizabeth II, then disappeared from the World Championship calendar.
Since 2021, the factory teams have been traveling again, or in Swahili, on safari. It used to run more than 5,000 kilometers through Kenya, Tanzania and Uganda. This coming weekend (June 23-26) it's less than 400 kilometers around Lake Naivasha about 100 kilometers north of Nairobi.
Nevertheless, the Safari Rally Kenya is still considered by far the toughest gravel event in the world championship. With a correspondingly high failure rate for the comeback in 2021. "We still won despite an initial deficit of two minutes. That would not be possible at any other rally," recalls Toyota works driver Sébastien Ogier, who has legitimately heired Loeb to the throne with eight titles since 2013.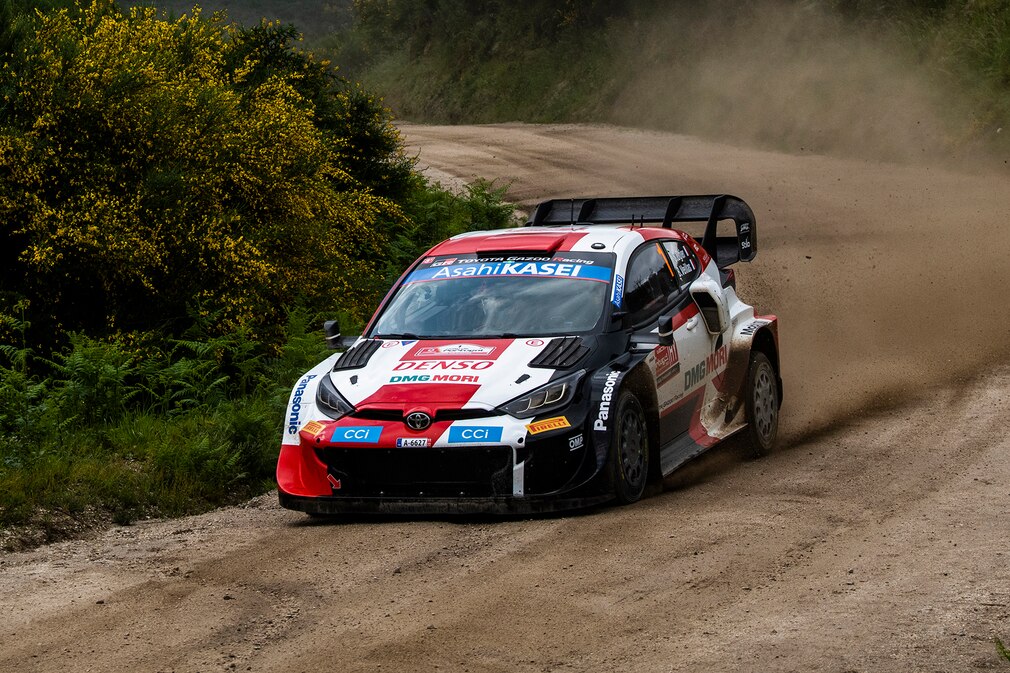 Like compatriot Loeb, Ogier no longer contests the entire World Cup. Loeb is now concentrating on desert rallies such as the legendary "Dakar" and the Extreme E electric off-road racing series. Two weeks ago, Ogier celebrated its premiere at the 24-hour race in Le Mans.
This coming weekend, the two Super-Sébs will meet in the savannah of Kenya for the third time of the current season. Loeb won the Monte Carlo Rally in a Ford Puma just ahead of Ogier, who was ten years his junior. In Portugal, both part-time pensioners had nothing to do with scoring after an accident (Loeb) and punctures (Ogier). At the top of the table after five rallies is currently one who could at least be Loeb's son – the only 21-year-old Toyota works driver Kalle Rovanperä from Finland.
Toyota has already celebrated ten victories in East Africa. Ford appears in the Safari stats with nine hits. For Hyundai, the third manufacturer involved in the World Championship, only third place for Ott Tänak in the 2021 season has been recorded so far.
Now, however, all factory teams are starting from scratch: The new Rally1 cars with over 500 hp hybrid drive introduced for the 2022 season face the challenge of brutal Kenyan slopes with soccer-sized stones, knee-deep fine dust (fesh-fesh) and due to the recent rains even deeper water crossings. "I think we have to drive even more intelligently than last year," muses Ogier. "Tire damage could become an issue," fears Loeb, who only knows the current route from training.
Nowadays, this is limited to driving the special stages twice, with cars that are standard except for safety devices and at a moderate pace. In the past, in the days of Walter Röhrl, the factory teams spent several weeks in East Africa with their own test teams. Anyone who hadn't driven the entire route at full throttle at least four times, in a full-fledged competition car, didn't need to calculate their chances of winning. The two-time world champion Röhrl did not get better than second place in 1982 in the Opel Ascona. At least three places better than record champion Loeb.
TV tip Safari Rally Kenya
The World Rally Championship website (www.wrc.com) streams all special stages live on the Internet, the service is chargeable. Servus TV (www.servustv.com/Sports) broadcasts one special stage each on Friday and Saturday and two stages on Sunday live on the Internet and on free TV.