Cars
Residential parking: This is how much the charges in the cities are rising
In many residential areas, especially in Big cities, is this Parking only with a resident parking permit permitted. This should enable residents to reach their apartment on foot. This Residential parking permits will soon be in some German cities many times more expensive (that costs wrong parking since the traffic law reform).
Tübingen: Up to 180 euros by weight

In Tubingen Mayor Boris Palmer (Greens) failed with his advance of up to 360 euros per year at the municipal council. Still, car owners have to be in the university town
Pay more for a resident parking permit from 2022.
It starts in the future at 120 instead of 30 euros a year, for heavier cars such as SUVs are due 180 euros. In the case of e-cars, the weight limit increases from 1.8 to 2 tonnes empty weight due to the heavy battery, and there are also socially acceptable special solutions for some residents. With the expected
Additional income of over half a million euros per year is to be paid for climate-friendly measures, including in local public transport.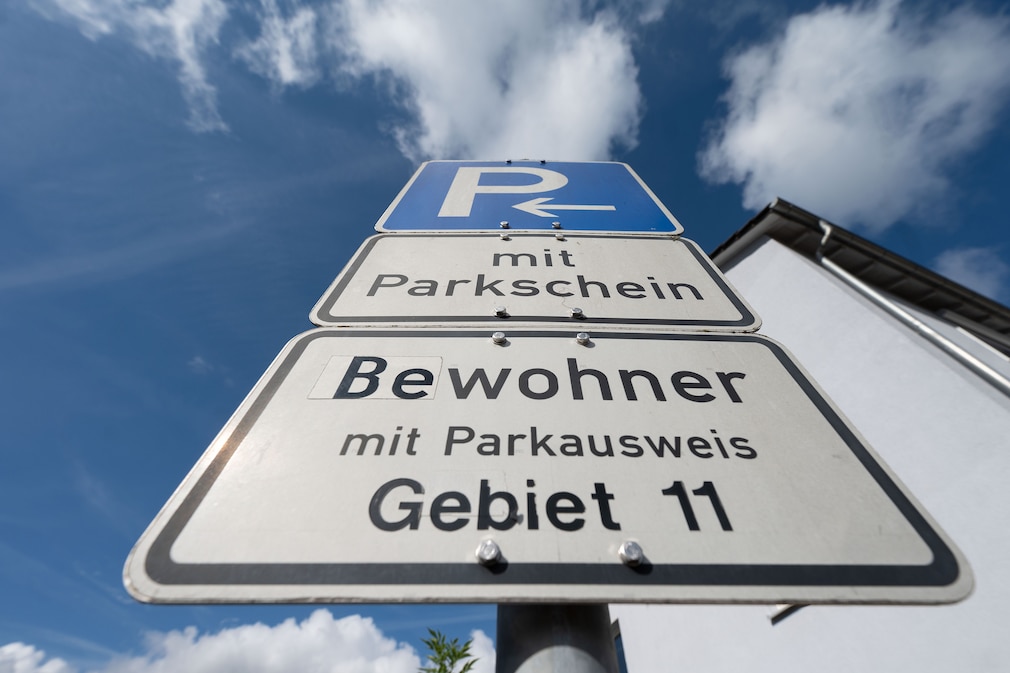 Heidelberg: Ten instead of three euros a month

In Heidelberg resident parking costs from January 1, 2022 ten instead of three euros per month. The Heidelberg municipal council decided on December 9th. Low-income vehicle owners who hold a Heidelberg Pass or Heidelberg Pass + are excluded from the charging of fees.

Freiburg: Price explosion with social staggering

In Freiburg in Breisgau a resident parking permit will cost from April 2022 on average 360 ​​euros per year (previously 30 euros) – until it is technically possible to fine-tune it according to criteria. Until then, the prices will be staggered: For cars less than 4.21 meters in length, 240 euros per year are due, for cars between 4.21 and 4.70 meters it is 360 and for cars over 4.70 meters 480 euros. Half of the annual fee is due for half a year. People who receive social benefits, receive housing benefits or have an orange parking permit due to their disability only pay 25 percent of the respective fee. There is no fee for people with severe disabilities and a blue parking card.
Karlsruhe: Gradual sixfold
Karlsruhe increases the fees for the years 2022 and 2023 from 30 euros each 180 euros per year, regardless of the vehicle.
Stuttgart: Discussion not yet started

The capital of Baden-Württemberg Stuttgart continues to follow what is happening closely. At the moment, however, there is still debate, said a spokesman for the dpa. As soon as an administrative proposal has been drawn up, the political discussion should be initiated. Around 50,000 resident parking spaces will be affected by an increase.
Berlin: Twelve times as much planned by 2023
In Berlin According to the coalition agreement of the new Senate, the fee for resident parking is to be raised by 2023 at the latest ten euros per month rise. So far it is 10.20 euros per year or 20.40 euros for two years. It is said that discounts based on social and ecological criteria are being examined. In return, local public transport is to be massively expanded, and there is also to be a mandatory local public transport guest ticket for tourists in 2024.
Hamburg: Residential parking will soon be 20 euros more expensive
In
Hamburg
the fee for a resident parking permit increases from 50 in 2022
65 euros annually
.
An additional annoyance for drivers: In many districts, significantly more ID cards are issued than there are parking spaces. According to an NDR report, cargo bikes can be parked free of charge in the parking lots in the residents' parking zones.
Cologne: higher fees expected

In North Rhine-Westphalia Significantly more than every second inhabitant has a car, and the trend is rising. Correspondingly, the shortage of parking spaces is also increasing here in large cities. Once the local authorities have been authorized by the state to set the prices themselves, which is expected in the near future, Cologne A significant increase in residential parking fees is expected for 2022. In Dusseldorf 13 zones are set up in Dortmund more should be added.
Frankfurt / Main: Area-wide parking space management planned
In Frankfurt on the Main river A resident parking permit costs 50 euros for two years. Yet. Because in
Hesse's banking metropolis is
Comprehensive parking space management is planned for 2022. The fees for residents' parking could rise, following the example of Tübingen, reported the "Frankfurter Rundschau". To do this, however, Paragraph 15 of the Hessian Delegation Ordinance must first be amended, i.e. a state law must be changed. This legislative process should be completed soon.
Munich: More residential parking zones – also soon more expensive?
In Munich By 2023, eight zones with residential parking are to be added to the 69 existing parking license areas. An increase in the fees of 30 euros per year is possible, but not yet decided by the city council.
Leipzig: Waldstraßenviertel resident parking zone again
In Leipzig The lively and heavily traffic-loaded Waldstrasse district has been a resident parking zone since October 1, 2021 for the second time. A first attempt in autumn 2019 failed due to massive protests and ultimately even in court. The management fee is EUR 30.70 per year. As in most central German cities According to an MDR survey, an increase in the long term is possible, but not currently planned.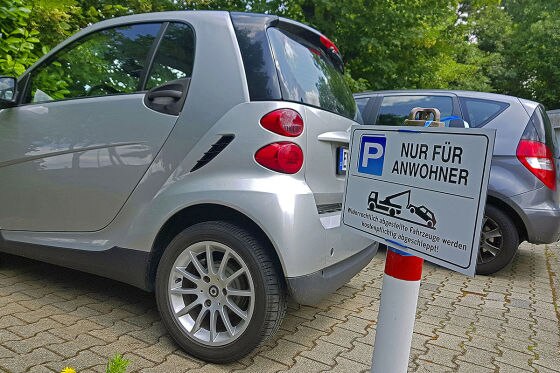 A cap of 30.70 euros is no longer specified

In mid-2020, the Bundestag and Bundesrat approved a change in the law, according to which the federal states adjust the fee schedule or the Giving cities and municipalities a free hand in the cost of resident parking permits. So far, the fee schedule for measures in road traffic (GebOSt) wrote a range of the municipalities 10.20 euros until 30.70 euros per year before. Background of the new regulation: On the one hand, many administrations were no longer able to cover costs at these tariffs. On the other hand, in view of a further increase in the number of cars in large cities, the traffic turnaround towards non-motorized individual transport is to be supported.

With material from dpa