Cars
Rivian R1T Quad Motor Large Pack: This is how the electric pick-up drives
Children paint pick-up trucks, the parents sit next door in a library and wait for their test drive. Others have been driving the R1T electric truck for a long time and are looking at the sister model, the R1S, on which a surfboard is transported.
Rivian's world's first hub opens in Venice, Los Angeles, a surfer's paradise. Rivian is the US start-up that opened the race for e-pickups. And hub means meeting place. AUTO BILD also comes by to drive the R1T and get to know the R1S SUV (see picture gallery). So the double charge.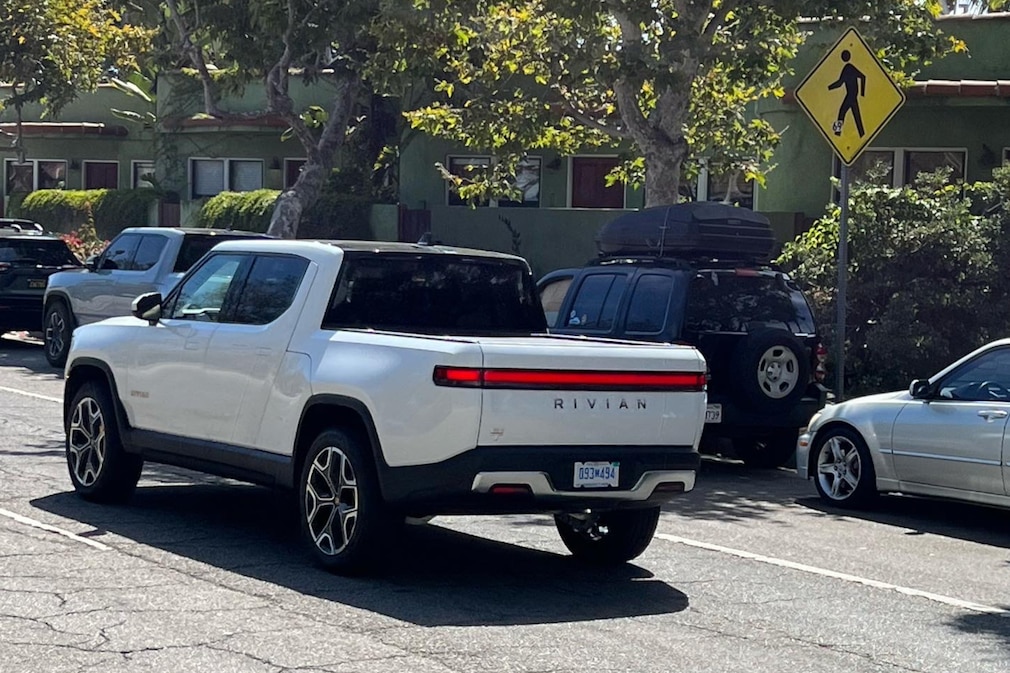 Driving performance at super sports car level

A ride in the Rivian R1T is likely to be a culture shock for anyone who has ever driven a pick-up. Because this 2.7-tonne car drives like an electric sports car: agile, nimble like a rabbit, turning circle like a compact car. And acceleration in sport mode like supercars. Four motors catapult the R1T to almost 100 km/h in three seconds. The electric drive completely takes away the heaviness of the truck.
Everything is digital in the Rivian

And inside: chic, of course fully digital, plenty of space in the second row of seats and, as a highlight, a kind of hatch in front of the rear axle. Entire kitchens of camping accessories disappear into this compartment, which can be opened from both sides. In addition, there is the gigantic frunk under the front hood, which can keep entire refrigerators running thanks to the power supply. "For your beer," says the Rivian employee and grins. He knows the preferences of US truckers.
four electric motors, two per axle
max. 224 km in 20 minutes
The first Rivian have now been delivered to US customers. As with all start-ups, there were delays and financial bottlenecks. Rivian also had to correct prices upwards, in some cases by $12,000. But on the platform that R1T and R1S stand on, Rivian also builds a transporter. And from that has Amazon just ordered 100,000 pieces. That gives financial momentum.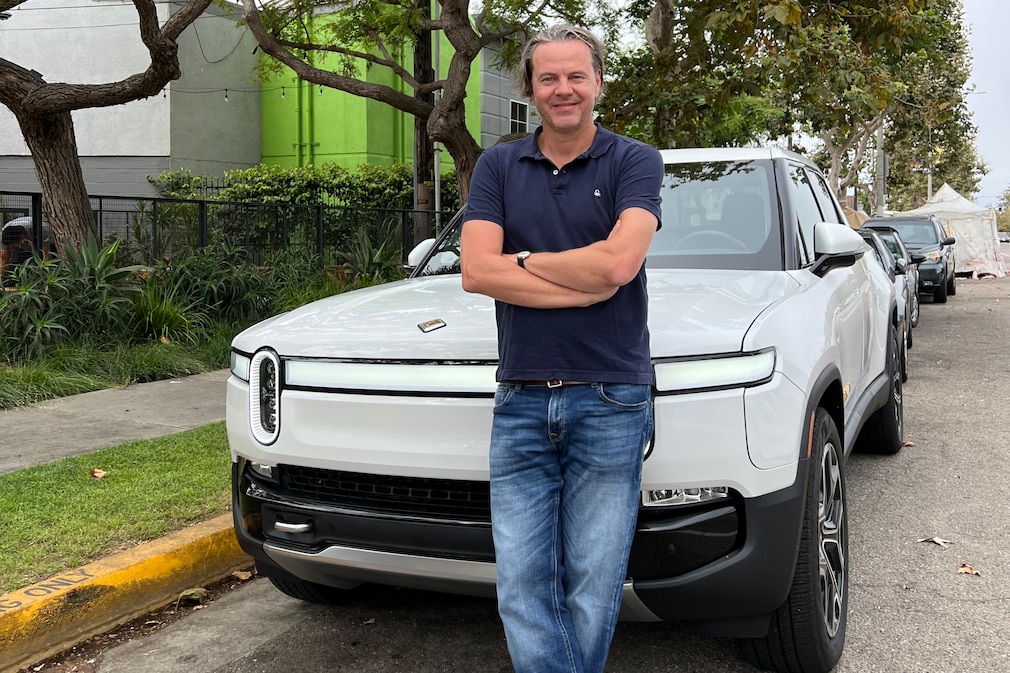 The e-pickup competition is strong

Back at the Rivian hub, "This one just looks cooler than other trucks," says Scott from Burbank, who picks up his daughter from the Rivian nursery. He privately drives Chevy Truck and Chevy Bolt EV. The R1T is "the perfect combination" for him. All information about the Rivian R1S can be found in the picture gallery.