Cars
Rooftop tent vacation on Mallorca: Jill Vinkmann and Alex Bocks
They started with shelters without wheels. In their early 20s, Jill Vinkmann and Alex Bocks went to Mallorca as TUI tour guides. If they travel privately, they prefer to travel through southern Europe in a VW T3 camper or through Costa Rica in a Land Rover Defender with a roof tent.
At some point, the globetrotters had enough of hotels with all-inclusive buffets and pool animation for their jobs. And so the couple started their own business in 2015 with a camper rental on Mallorca. The complicated thing about the business model: There are almost no campsites on Mallorca!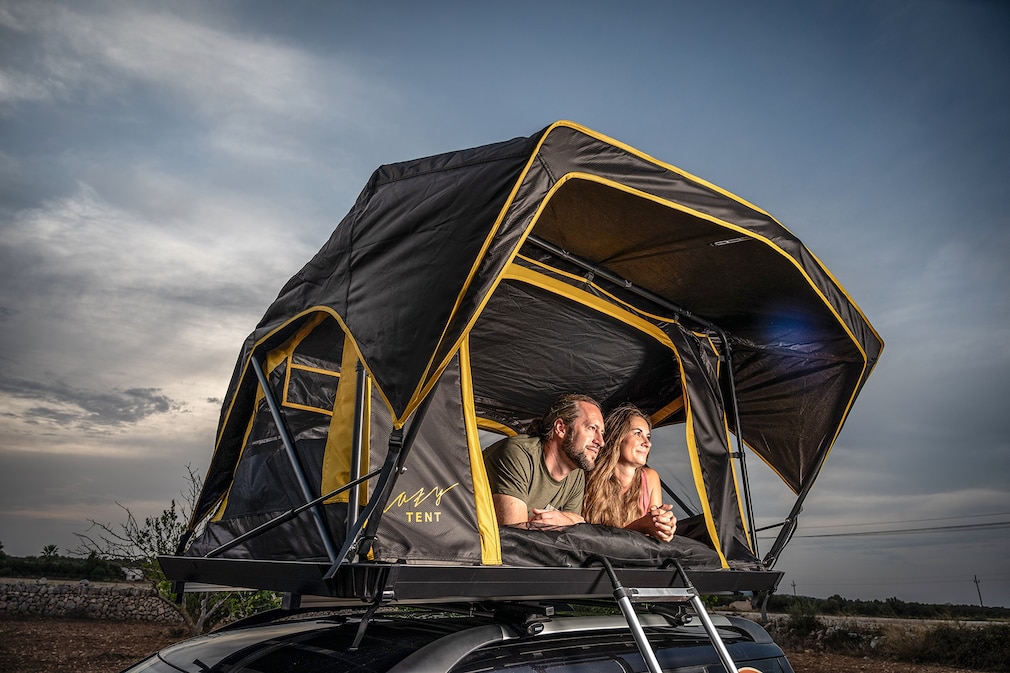 So they give each customer a folder that lists the most beautiful spots where wild overnight stays are tolerated. And the most important rules of conduct, so that it stays that way in the future.
Five vehicles in the Mallorca camper fleet

Today the fleet includes five vehicles. VW T3 for nostalgics, a T6.1 for those who like it a little more comfortable – and cars with roof tents.
"We pulled the first T3 out of the barn here with the tractor," says Jill. "He stood around for ten years." A dime or peseta grave, but somehow it worked.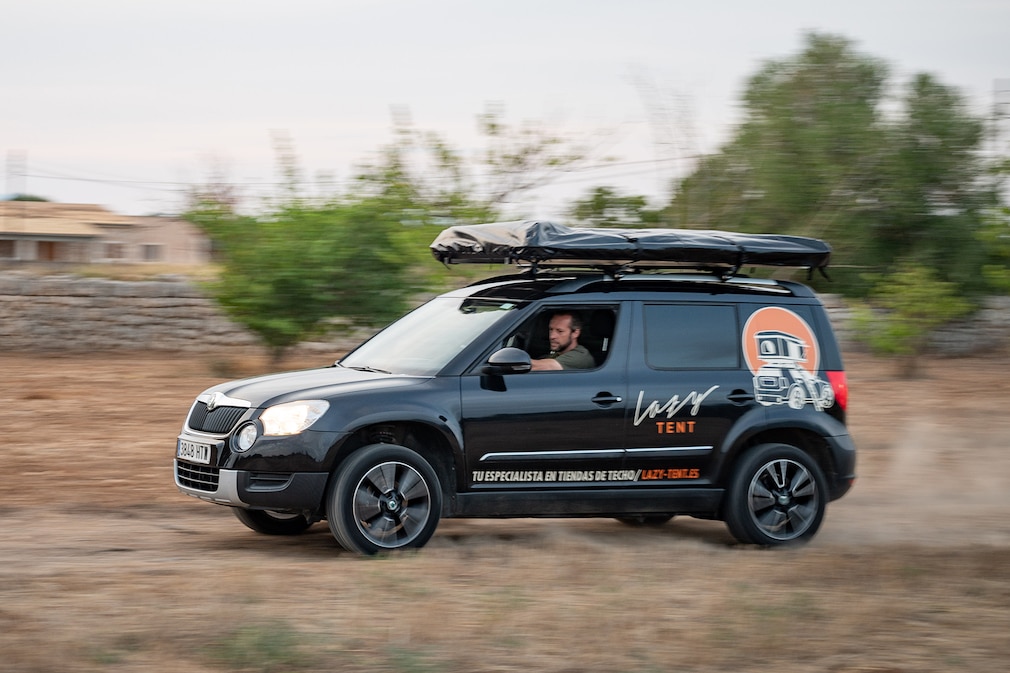 From their experience with the Defender, they were familiar with the increasingly popular form of camping. The problem: Many roof tents are only suitable for larger cars.
So together with Jill's brother Christopher, who lives at home in Osnabrück, they founded an online shop for camping accessories that turns normal cars into micro-campers for micro-adventures at the weekend.
The "Lazy Tent" even fits on a VW Up

This is how the "Lazy Tent" came about, a model made of aluminum struts and fabric, which weighs just under 35 kilos in the smallest version and fits on normal roof racks.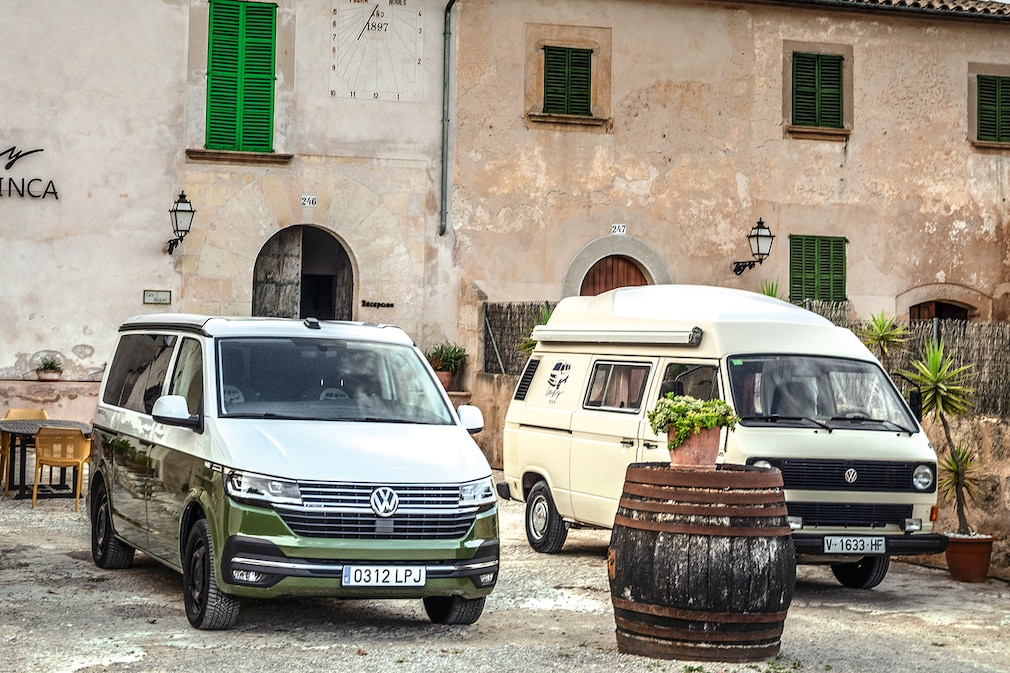 Anyone who has climbed the telescopic ladder lies on a self-inflating mattress, there is a mosquito net and a canopy to protect against rain and sun.
Two sizes are available: one with a lying surface of 120 by 200 cm, the other with 140 by 200 cm. There is a simple cooking box to go with it – a sturdy aluminum box with shelves and space for a gas cooker.
Alex says: "When people think of wild camping these days, they think of large SUVs or buses. But why shouldn't that also be possible with a small car?"
As a career changer in the roof tent business

How do you become a roof tent designer once you have trained as a travel agent or wholesale and foreign trade merchant? "By trial and error," says Alex. "You grow with your tasks, that was already the case with the T3. At the beginning I didn't even know whether the engine was in the front or the back." He's pretty good at repairing it himself now.
They also set up their own online shop. "Everything is possible with the help of YouTube tutorials." And what camping theme would you like to reinvent? "The toilet issue," says Jill, and laughs.
About: Jill and Alex
She comes from Osnabrück (Lower Saxony), he from Ennepetal (NRW). The couple met in Mallorca in 2010. Both worked for TUI at the time, he was their boss. Alex is a passionate surfer, Jill loves horses.