Cars
Save with the used hybrid station wagon Corolla Touring Sports
Station wagons are finding it increasingly difficult on the market. They often offer more storage space than comparable SUVs and consume significantly less fuel. This is exactly where Toyota comes in with the Corolla Touring Sports. Like almost all models from the Japanese, there is also the 4.65 meter long station wagon as a full hybrid and thus with a very low average consumption. If you also want to save on the purchase price, you should look for used models.
Thanks to the large selection on the used car market, there is a high probability that you will find a model that meets your expectations, has a few kilometers on the clock and also looks immaculate. This Corolla Touring Sports, for example, meets all of these criteria.
The used station wagon with the 122 hp full hybrid is just over a year old. Toyota specifies the average consumption of the current Corolla Touring Sports 1.8 Hybrid as 5.0 liters per 100 kilometers. The power of the 98 hp petrol engine and the 53 kW electric motor is transmitted to the front wheels via the continuously variable CVT automatic transmission.
Coherent and new equipment in the Corolla
The model offered here was once ordered in the equipment variant Team Germany and convinces with a sensible equipment. The black fabric seats can be heated, and steering wheel heating is also installed. A GPS is on board, multifunction steering wheel, 17-inch alloy wheels and a reversing camera as well. With comparable equipment, the Corolla Touring Sports would cost around 35,000 euros new today.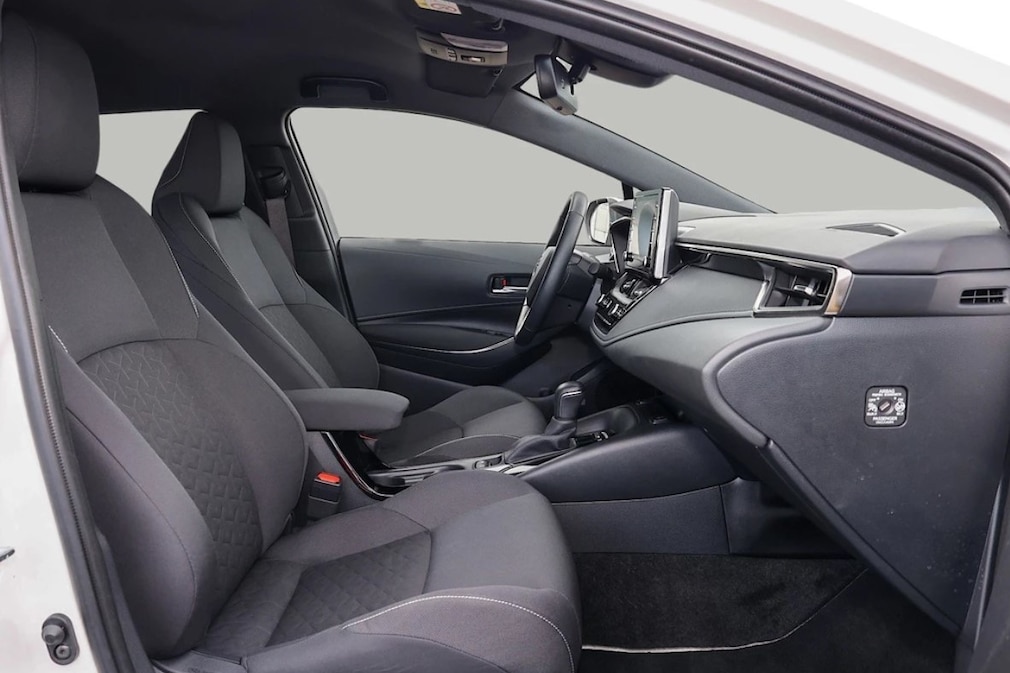 The Toyota, registered in May 2021, has covered 19,195 kilometers so far and is available from TCB Automobile in Recklinghausen for 26,889 euros. In this way, around 8000 euros can be saved on the purchase. A fair offer, especially considering the rising prices on the market and the long delivery times for new vehicles.