Cars
Schumi learned that from duels with Hamilton and Verstappen
A fan photo here, a handshake there – Mick Schumacher (23) looked like a winner after his sixth place at the Austrian Grand Prix. He patiently took the time for every autograph request and had to smile again and again in between.
One thing is certain: the knot burst with the son of Michael Schumacher. Two points in a row underpin the positive trend. "The car was mega," says Schumi junior in a short round of interviews after the race, including to Newsabc. "It was great to be able to show everyone what we're made of and I hope there's more to come."
That sounds very different than after the Monaco Grand Prix, where his accident brought him a lot of criticism. But already in Canada, the German felt much more comfortable in the racing car, but was slowed down by a problem with the Ferrari hybrid system. He took the next step in Silverstone, scoring his first four World Championship points in eighth place. In Spielberg he added eight more points.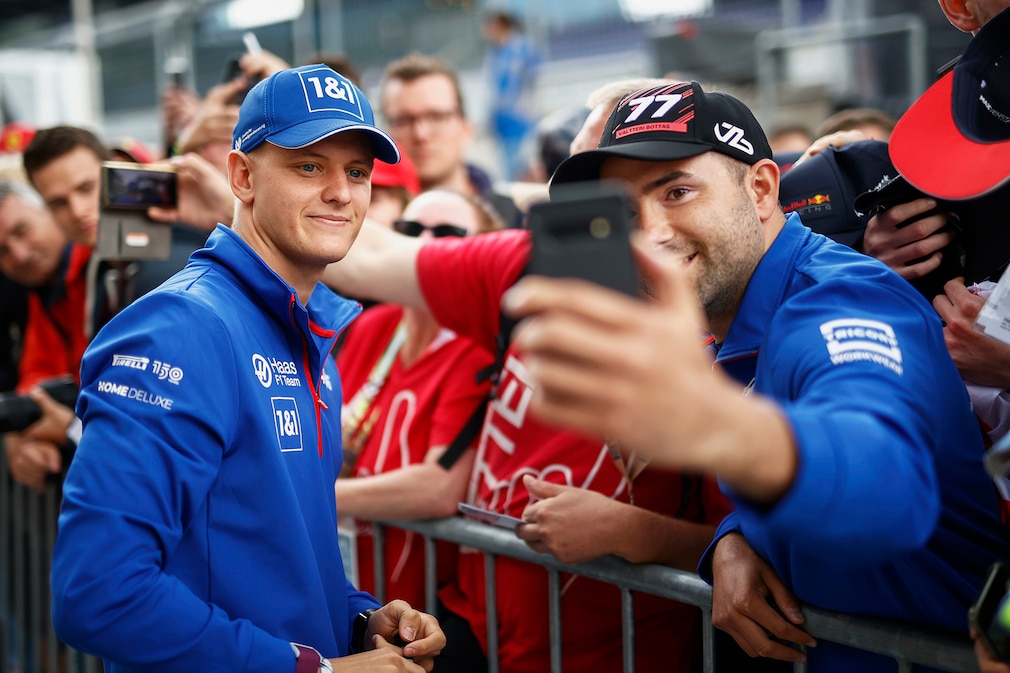 "We have a lot of tailwind at the moment, which is pushing us," says Mick about his weekend in Austria. "We were quick – from start to finish. We can count on that because it shows that we have the potential to finish in the points every weekend."
Schumi junior also lets us see through: He is proud that he has withstood the great pressure of the past few weeks and even emerged stronger from it.
"The points could have come earlier, but we're now showing the potential of the car and the driver," he states confidently. The reason for the sudden increase in performance is "always difficult to say. We had a strong car at the beginning of the season, then got lost a bit with the set-up, but have now found our way back."
More importantly, the son of record world champion Mick Schumacher has had a very special experience in his duels with stars like Max Verstappen (in Silverstone) and Lewis Hamilton, Fernando Alonso and Lando Norris (Spielberg): "The most important thing I've learned now : Everyone here is only human and everyone gets to the point where they make mistakes. Everyone here is under pressure."
Schumacher emphasizes: "It was important for me to know that and that I don't have to be afraid to fight anyone out there."
A statement reminiscent of his father. Michael Schumacher also recognized at the beginning of his career after duels with Ayrton Senna, Alain Prost and Co. in an intimate conversation: "They all only cook with water."