Cars
Seat Mó 125: Spanish electric speedster for commuting
Latin lovers jet through the old town on motor scooters, in business suits, jet helmets and no socks. Casual pictures from southern Europe, from Florence or Barcelona.
I don't feel like Javier Bardem on the way to Penélope Cruz, more like the Michelin man. I'm wearing long ski underwear, motorcycle jeans made of strong Cordura fabric with protectors on knees and hips, a fleece pullover and a heavy leather jacket with inner lining. How do I get down there to tie my shoes?
I'm actually a fair-weather biker. Today the thermometer shows four degrees and my car is supposed to stop. It is 23 kilometers to the office. Country roads, motorways, city traffic – I want to do all of that with the electric scooter. Not with one of those scooter toys or a 45 km/h brake pad, but with the Seat Mó.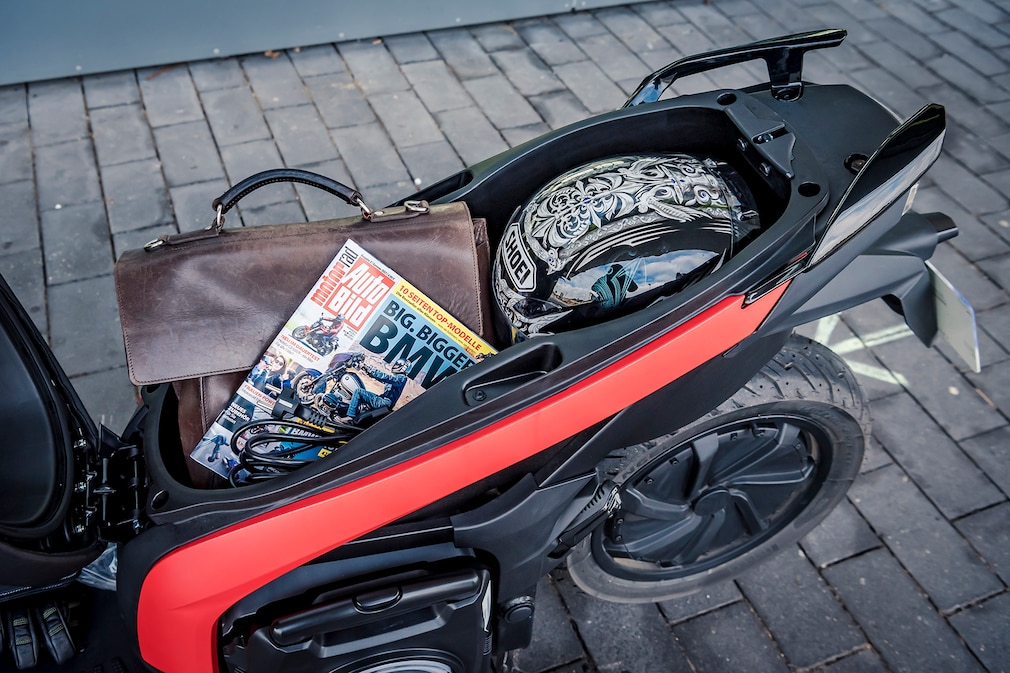 The Spanish VW subsidiary is sending it onto the market as a serious means of transport that can run at a speed of 95 if necessary and is also intended to appeal to people who have not previously been on two wheels. In the cities, the spaces for cars are getting tighter and narrower, roads are narrowed from four to two lanes, and parking spaces are abolished.
12 hp in sport mode

Turn the key to the left and the folding bench seat unlocks. Crazy how much fits in there: two helmets or a medium-sized supermarket purchase. It starts. "City" driving mode fits in the city and even on country roads. The scooter accelerates powerfully and almost silently. 80 km/h are possible at this level. (Electric scooter comparison 2022)

Sport mode is chosen by those who want to exploit the full 12 hp power. This means that Mó drivers are usually ahead at traffic lights and win speed duels against trucks on the motorway. "Eco" limits the Mó to around 65 km/h. The throttling is supposed to extend the range, but makes it seem lame.
Speaking of range: the factory specification (up to 133 km) cannot be achieved in practice. On a cross-country trip (16 degrees) at 60 to 75 km/h, I ended up at my in-laws' house after 72 kilometers with a remaining battery of three percent. The instrument cluster pretended to have driven 79 kilometers – a whopping ten percent deviation! So grab power and drive on? Can you forget at the loading speed. I didn't want to stay at my mother-in-law's, so I had the scooter connected to the network and picked me up.
Loss of range in the cold

The cold further shrinks the radius of action. If you only use the Mó in the city and always plug it into the socket, you can still be happy with it. This is partly due to its portable battery. When you pull it out, the rollers fold out, and the 41-kilogram battery can then be pulled like a trolley. You definitely need an elevator to get to the fourth floor of the old building.
The weather protection is decent, when the road is wet your feet stay dry and your pants stay clean. In summer, the compact scooter finds a place in front of every ice cream parlour. Not so good: There is no effective traction control, and the rear wheel can slip away on slippery roads.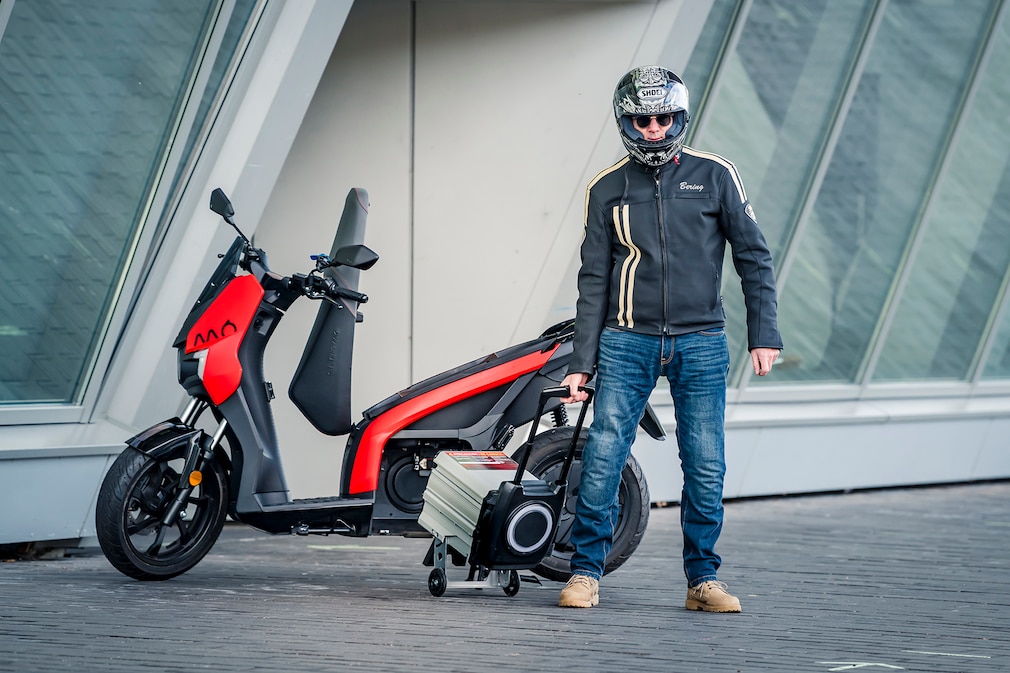 If I commuted to work 225 days a year in the Mó, my diesel BMW would clock up 10,350 kilometers less each year, I would save 642 liters of fuel and save the climate 1.7 tons of CO2. The city of Hamburg would have fewer nitrogen oxides in the air and more parking spaces.
An interesting idea – it sounds a bit like the future.
Vehicle data and price: Seat Mó 125
• Engine Electric drive on the rear wheel
• maximum power 9 kW (12 hp)
• Max. Torque 240 Nm
• Range up to 133/104/82 km (Eco/City/Sport)
• Loading time 6-8 h
• L/W/H 2026/722/1093mm
• Weight 152kg
• 0-50km/h 3.9s
• Top speed 95km/h
• Driver's license A1, B196
• Price from 6,700 euros