Cars
Sebastian Vettel brings eco-fuel to Formula 1
He would probably have preferred to remain a sustained, frenzied time traveller…
In the current Aston Martin AMR22, Sebastian Vettel (35) just doesn't get up to speed. In qualifying for the French Grand Prix in Le Castellet, he finished 14th – and at least beat his teammate Lance Stroll (17th).
Two tenths are missing for entering the second qualifying section. "The new underbody didn't come to me until today," reveals Vettel after he damaged the old one while robbing over the curbs on Friday. "It was difficult to get in but I had a good second shot. Compared to the others, we don't have the luxury of warming up. I hope that we can make the difference with tire management tomorrow in the heat."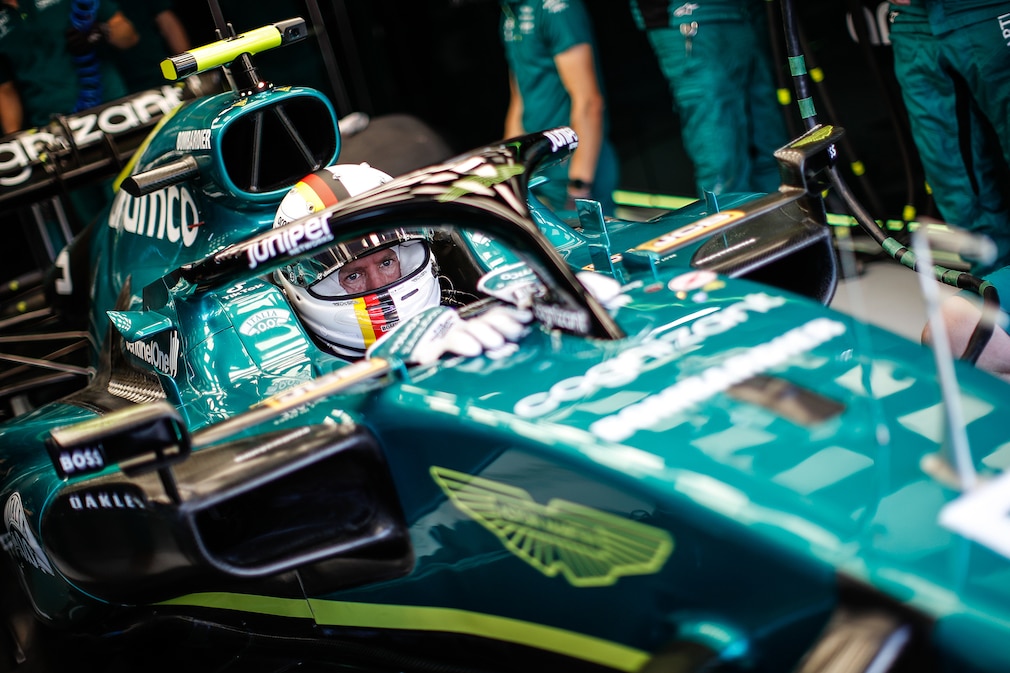 His team boss Mike Krack also remains optimistic: "Since (Carlos) Sainz and (Kevin) Magnussen will start the race from last place on the grid because both have used up their fourth power unit, tomorrow Sebastian will start from twelfth place and Lance from 15th place. We had a good long run performance yesterday so our aim is to finish in the points."
Vettel should have experienced his weekend highlight on Friday. He did demo laps there with the 100-year-old Aston Martin GP, ​​affectionately known as the Green Pea. The classic car competed in the French Grand Prix in Strasbourg in 1922 – and was now allowed to run CO2-neutrally for the first time.
Background: Vettel brought the sustainable fuel with which he had already fueled Nigel Mansell's Williams FW14B at Silverstone to France. The Aston Martin GP racer from 1922 is the oldest automobile ever to run on CO2-neutral petrol.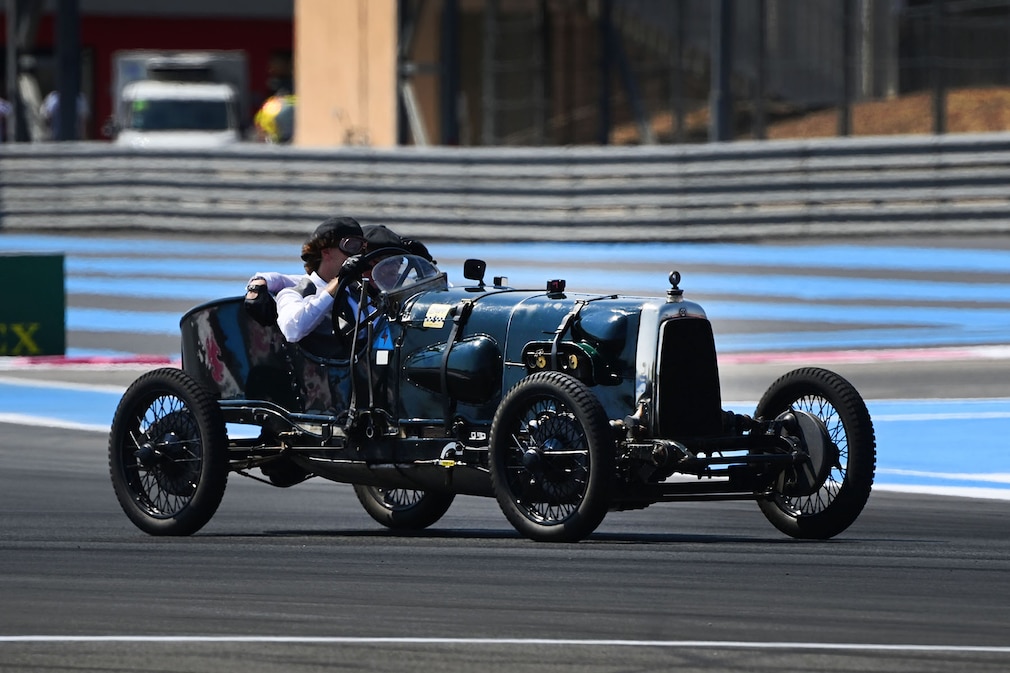 Thanks to Vettel, because the man from Heppenheim got the fuel himself. The supplier is the Berlin company P1, which produces the fuel in Belgium. Newsabc spoke to the makers of the sustainable fuel.
"Sebastian Vettel has a penchant for historic vehicles and at the same time for sustainability, so he wanted to combine the two topics," says Benjamin Cyut from P1. "And we're also really grateful to him for bringing the topic to such a wider audience."
The makers are relieved because the operation ran smoothly on Thursday. Cyut: "It was actually very easy because it's the normal gasoline that you use to run normal combustion engines. So it was just a matter of dumping the fossil fuel and putting in our sustainable fuel."
The petrol is produced completely CO2-neutral. "We produce green hydrogen from water using electrolysis," explains the Belgian. "To do this, we take CO2 from the air or biomass and synthesize both into fuel. As a result, we only allow the CO2 to circulate, but do not release any additional carbon gases from fossil fuels."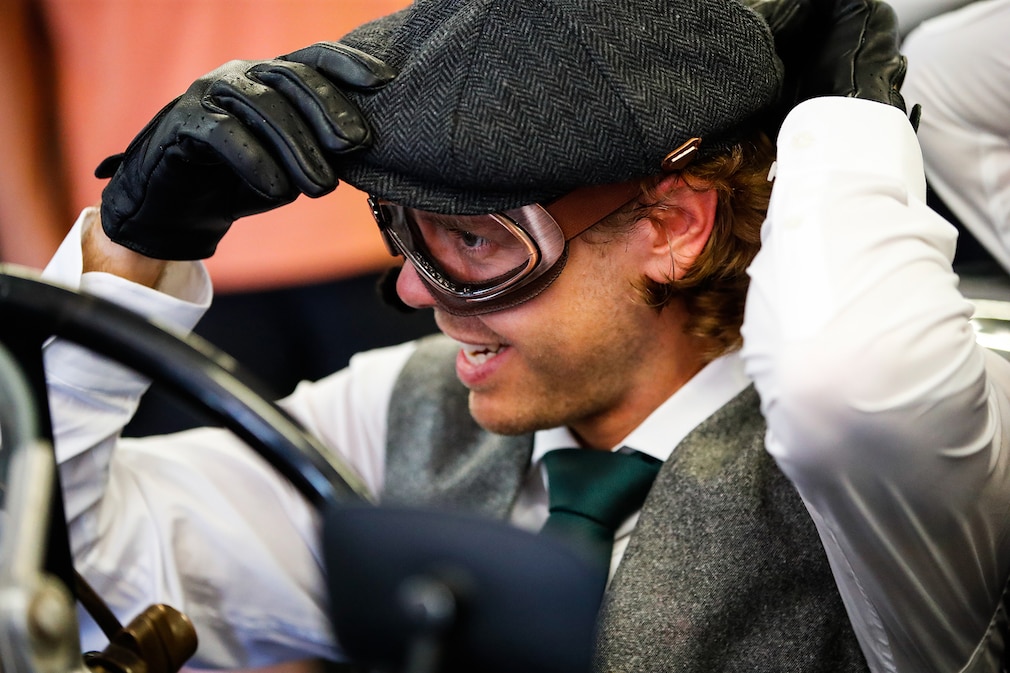 The company has already proven in the World Rally Championship and the WTCR (World Touring Car Racing) that this also works in racing. Now Vettel is making sure that the issue gets even bigger. "Seb was even dressed in 1920s style for his ride," says Cyut. "You can really feel his fun and enthusiasm for the topic."
In this way, the Hesse wants to reach many more people, because petrol should and can become suitable for the masses. The P1 technician to Newsabc: "A liter currently costs around six euros for us. But the more efficiently and the more fuel you produce, the less the end product costs. We are currently building larger plants and can guarantee that fuel will soon be just as expensive as classic gasoline is today. The time horizon is the next two to three years. The aim is to get the energy from where the green energy is. This can be a desert or a wind farm. We are working on that."
The goal: to fire all combustion engines with sustainable fuel. "Every major development starts in motorsport," says Cyut. "For anyone who drives a car – including Formula 1 – this should be the way to go. We are motorsport enthusiasts and at the same time we know that the climate problems have to be solved. Everyone has to be part of the solution."
Sebastian Vettel has understood this message for a long time – and also carries it into Formula 1. From 2026 it also wants to compete with sustainable fuel. Has P1 already contacted you? Cyut laughs: "We are now in contact with Sebastian and he is part of Formula 1."