Cars
Sebastian Vettel: "Clear intention to continue"
Sebastian Vettel (35) rode the rainbow bike to the Le Castellet paddock on Thursday. The Heppenheimer continues to campaign for the true, the beautiful, the good. And he knows how to skillfully combine this with his soft spot for the history of Formula 1.
Background: On Sunday he is allowed to do demo laps in a legendary racing car again. Vettel is to control the Aston Martin GP, ​​which was first launched 100 years ago. On July 15, 1922 – also on French soil in Strasbourg – the car was driven by Clive Gallop and Louis Zborowski.
Alone: ​​Vettel wouldn't be Vettel if he didn't give the classic car a sustainable coat of paint: The racing car is fired with the same CO2-neutral fuel that Nigel Mansell's FW14B powered at Silverstone.
"I'm very happy," says the Heppenheimer. "It's a very old car and it will definitely be very different to drive than what I usually drive or what I know. It has a lot of history and that it still exists, drives and is in such good condition is amazing."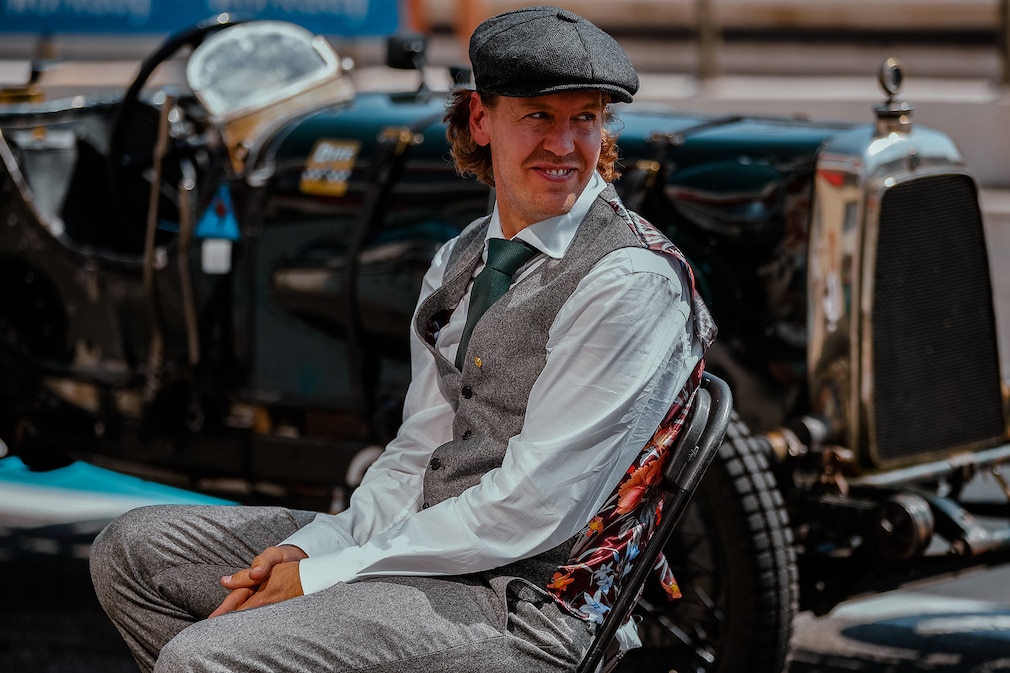 Despite all the background noise: Vettel's main focus is on the present. "We brought an update to Silverstone and still haven't quite got it," he reveals, referring to his AMR22. "I hope Paul Ricard will get us further and back into midfield."
For Aston Martin it will be a new chance to convince Vettel of the potential of the team. In an interview with F1-Insider.com, team boss Mike Krack emphasized that he really wanted to keep the German. But does Vettel also want to add another season in the premier class?
"I'm going this weekend and next," he grins mischievously. "After that we'll see where we stand. I speak a lot with the team and there is a clear intention to continue."
Vettel rejects rumors about a move to McLaren (F1 insider reported). The German assures credibly: "Of course I know a few people there, but those are just rumours."
Vettel is plan A for Aston Martin and Aston Martin is plan A for Vettel. On Sunday morning, however, the focus is initially on the past and the classic car of his team. Vettel: "I think it will be a challenge to get off the ground at all."