Cars
Sebastian Vettel: Formula 1 ready for gay drivers
Sebastian Vettel (34) never misses an opportunity to put his finger in the wounds that still exist in society. At least since his rainbow shoes at the 2021 Hungarian GP and his rainbow helmet in Saudi Arabia, it has been clear: the Aston Martin star is not only committed to the environment, but also to equality and the LGBTQ movement. Before the Azerbaijan Grand Prix on Sunday in Baku, he encourages homosexual racing drivers. His commitment has put the German Formula 1 star on the cover of the British gay magazine "Attitude".
In an interview with the magazine, he advocates for homosexual fellow drivers: "Maybe that wouldn't have been the case in the past, but now I think a gay Formula 1 driver would be welcome – and rightly so," emphasizes Vettel. "I believe that a gay driver would help accelerate the eradication of prejudice and take our sport in a better direction. So I think and hope that our sport would be ready for such a driver."
Vettel isn't the first straight man on Attitude's cover. He follows David Beckham, cricketer James Anderson and swimmer Adam Peaty, among others. But: There has never been a Formula 1 driver, still synonymous with masculinity, the cover boy of the gay magazine.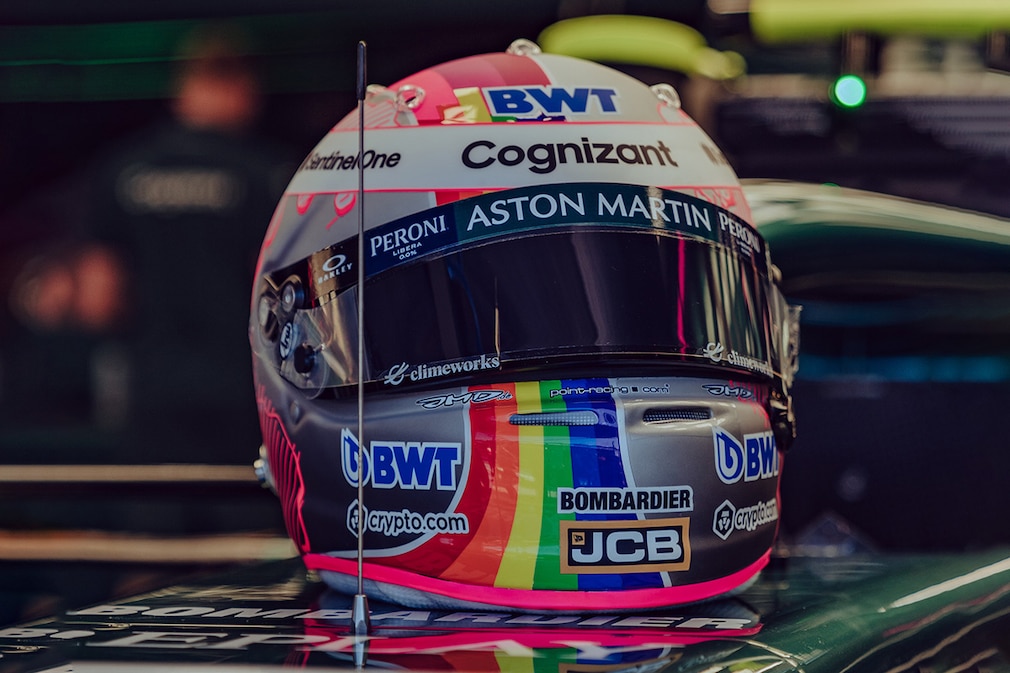 An action that shows: Diversity and inclusion are also finding their way into the macho sport par excellence. Vettel confirms: "It's getting better, you see some engineers and mechanics now who feel able to be more open. But there is still more we can do to improve diversity and inclusion in motorsport, not just in terms of sexuality, but also by supporting and empowering women, people of colour, people with disabilities and so on."
The Hessian is therefore asking the makers of the premier class to step on the gas even more. "Formula 1 has launched a campaign called 'We race as one' – which is good – but we all have to work together to ensure that positive changes actually happen; so we need to act instead of just talking about it."
So that homosexual pilots no longer have to hide. "It's similar to football," believes Vettel: "Racing drivers have to match the old image of a player or driver as a 'hero' with certain criteria. But the judging criteria are just wrong. It takes tremendous courage to show your true self instead of hiding behind a facade based on what people expect."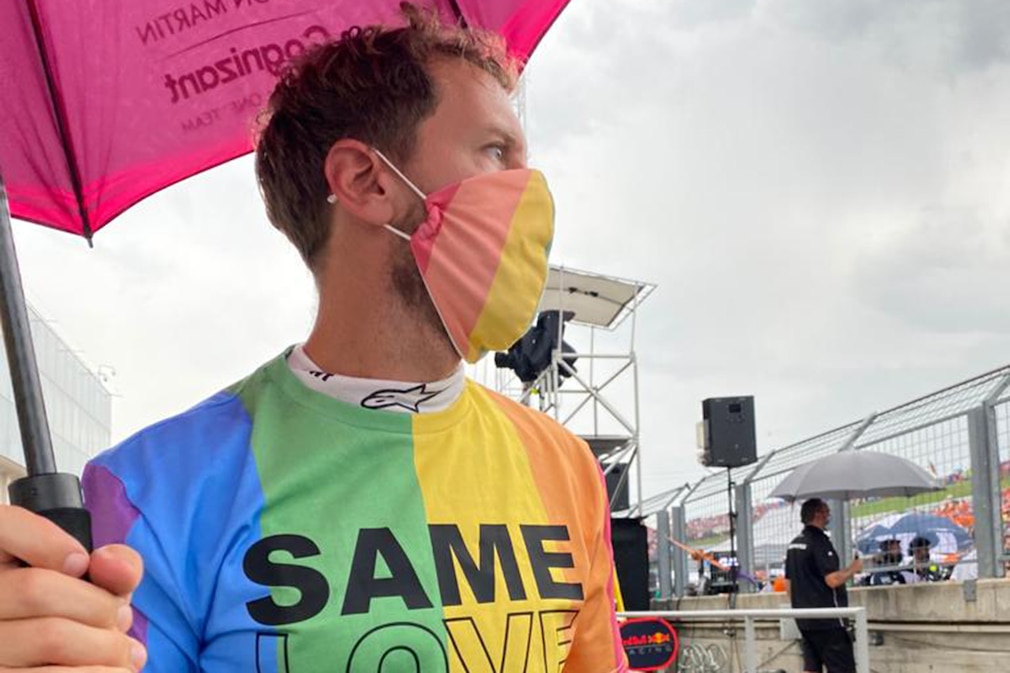 Vettel would therefore also react positively to a possible outing of one of his three children. "My job as a parent is to love and support my children as best I can," he explains. "Whatever they do or whoever they want to love, I support them. So there is no response other than unconditional support and love."
As long as the Aston Martin star continues to use his popularity to put his finger in socio-political wounds. He sees racing as his platform: "As far as LGBTQ rights go, there are some countries that we visit that are stricter than others," he notes. "We could refuse to race there – but then what? If we don't have races, we can't do anything. But if we race in these countries and stand up for what matters politely but firmly, we can make a positive impact. Values ​​and principles do not stop at borders."
The question remains whether the managers of the premier class see Vettel's commitment as positively as they should.
Formula 1 on TV
In 2022, Formula 1 will run on Sky. Last year, the broadcaster introduced a new TV channel especially for the premier class: Sky Formula 1. Here there is motorsport 24 hours a day. All practice sessions, all qualifying sessions, all races are always live and without commercial breaks. In addition, Sky also broadcasts the support races Formula 2, Formula 3 and the Porsche Supercup. Historical races and special programs are also on the programme.