Cars
Shelby GT500-H: Rent a Mustang with over 900 hp for 385 euros
Quiz question: How powerful was the most powerful car you have ever driven? 400 hp? 500? How about a tuned Shelby GT500 with over 900 hp? It's coming soon, at least during your next trip to the USA – because Hertz Car Rental is adding some very special Ford Mustangs to their fleet!
As of June 2022, a total of 25 Shelby GT500-H specially modified for Hertz will be on offer at various locations in the USA. Compared to the "normal" GT500, whose 5.2-liter V8 delivers a massive 760 hp and 847 Nm of torque to the rear wheels, the GT500-H baptized Mustang was once again performance-enhanced.
The result is an incredible 912 PS (900 hp). The extra power is mainly achieved by a new intake and a huge compressor.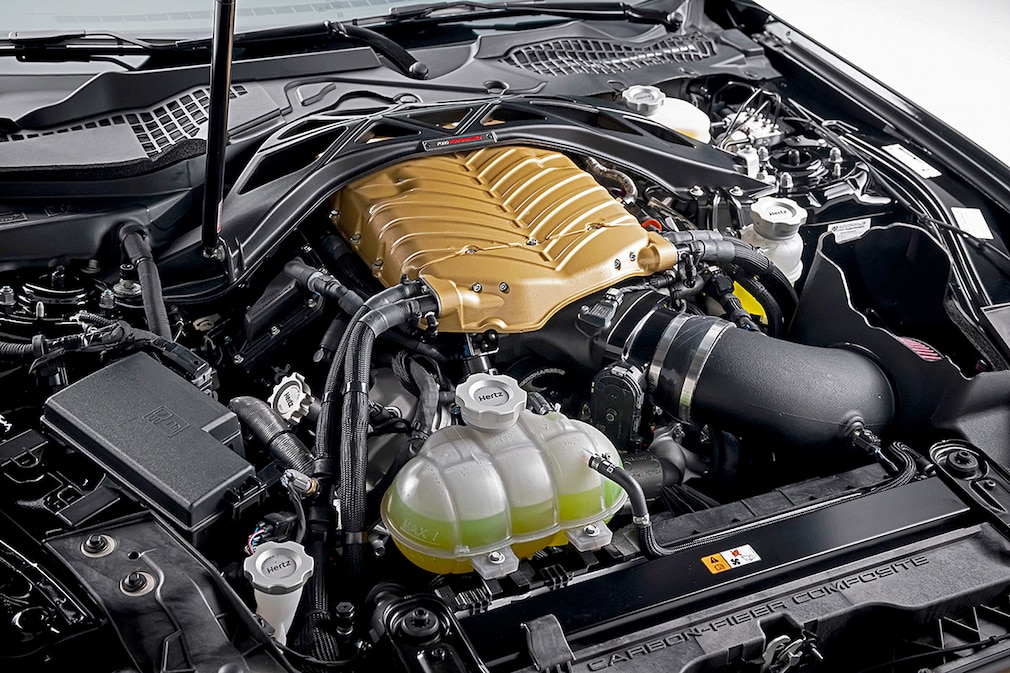 19 of the 25 GT500-H are black with gold stripes, six are white with gold stripes. In addition, the special models have special Hertz and Shelby emblems as well as logos embroidered on the seats and floor mats.
Rent a 900 hp Mustang for 385 euros per day

If you want to test drive a Ford Mustang with over 900 hp, you can do so legally at various Hertz stations in Miami, Orlando, Fort Myers, Las Vegas or Arizona, for example. The V8 muscle car costs 399 US dollars per day, which corresponds to around 385 euros.
A weaker version is available for 95 euros

The Shelby GT-H, also available exclusively from Hertz, are significantly cheaper, as a convertible or coupe. However, instead of the supercharged V8 with 912 hp, their 5.0-liter V8 "only" has 456 hp. The GT-H equipped with the Borla exhaust system only cost 99 US dollars or the equivalent of 95 euros per day.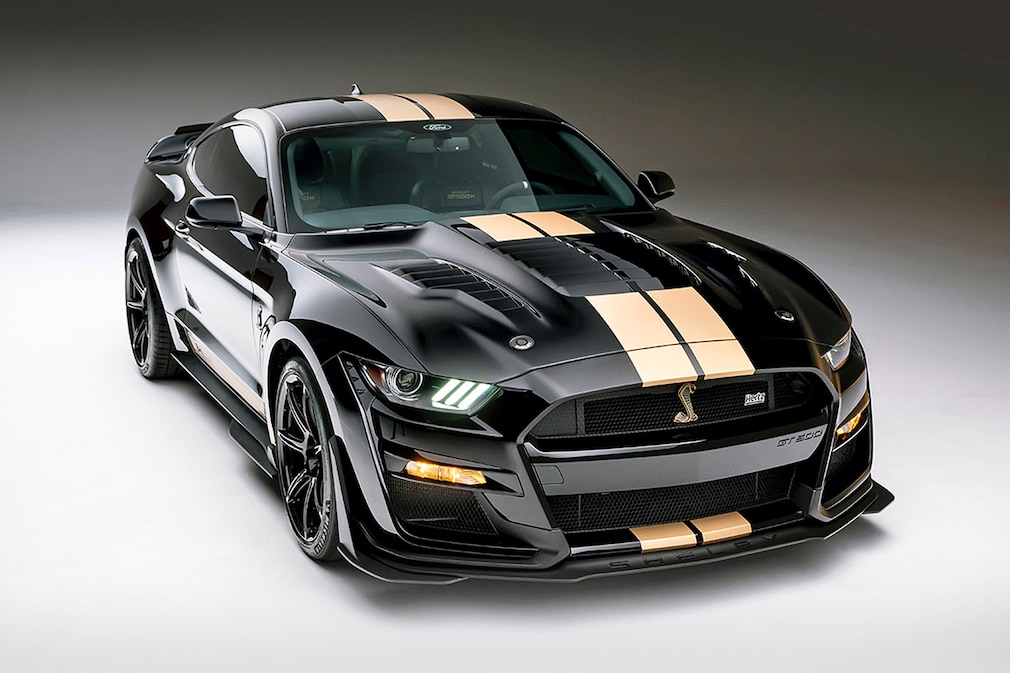 Incidentally, the collaboration between Hertz and Shelby is nothing new, because the two companies have a common history. Many years ago, customers were able to rent a 1966 Ford Mustang GT350H from Hertz as part of the "Rent-a-Racer" program.
The renewed partnership is to last three years for the time being. Let's hope that in three years all 25 Shelby GT500-Hs will still be intact – because just because you can officially rent a car with over 900 hp doesn't mean that every driver can handle this performance!