Cars
Simson SR 50: This iconic scooter can drive at speeds of 60 km/h
The unification treaty between the FRG and the GDR of August 31, 1990 includes a real highlight for fans of mopeds: the vehicles, including Simson scooters, were allowed to reach speeds of 60 km/h in the GDR. And they are allowed to do it – thanks to this unification treaty – to this day!

This also applies to the Simson SR 50, which is currently being offered for sale on eBay for 1890 euros. But the Suhler two-wheeler from 1990 not only knows how to impress with its approved top speed. There are a few more qualities.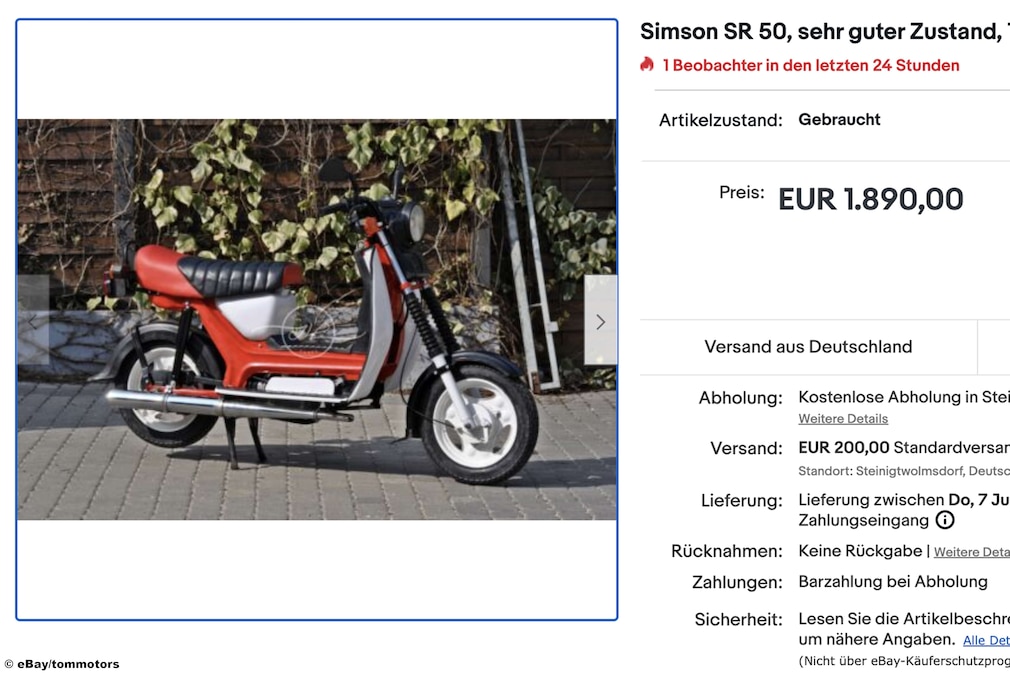 For example the timeless exterior. If you are not familiar with the products of the Ernst Thälmann vehicle and hunting weapons factory, the SR 50 actually came onto the market in 1986. The designers Karl Clauss Dietel and Lutz Rudolph have given the "Stadt-Roller" (that's what the abbreviation SR stands for) forms that still look modern even in the age of e-scooters.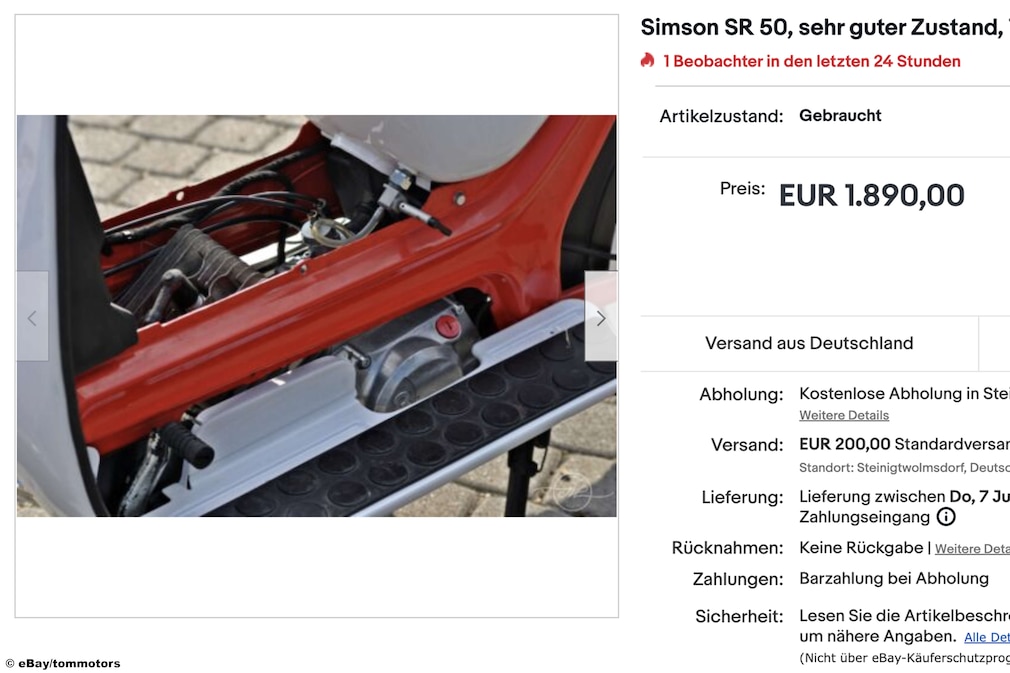 The technology was already tried and tested when the SR 50 made its debut. The Simson S 51, which is no less popular today, donated the engine, carburettor and the associated exhaust system. Makes an output of 2.7 kW at 5500 revolutions per minute, from a 49.9 cubic centimeter single-cylinder two-stroke engine. With an unladen weight of less than 90 kilograms, you can be pretty fast with the Simson SR 50.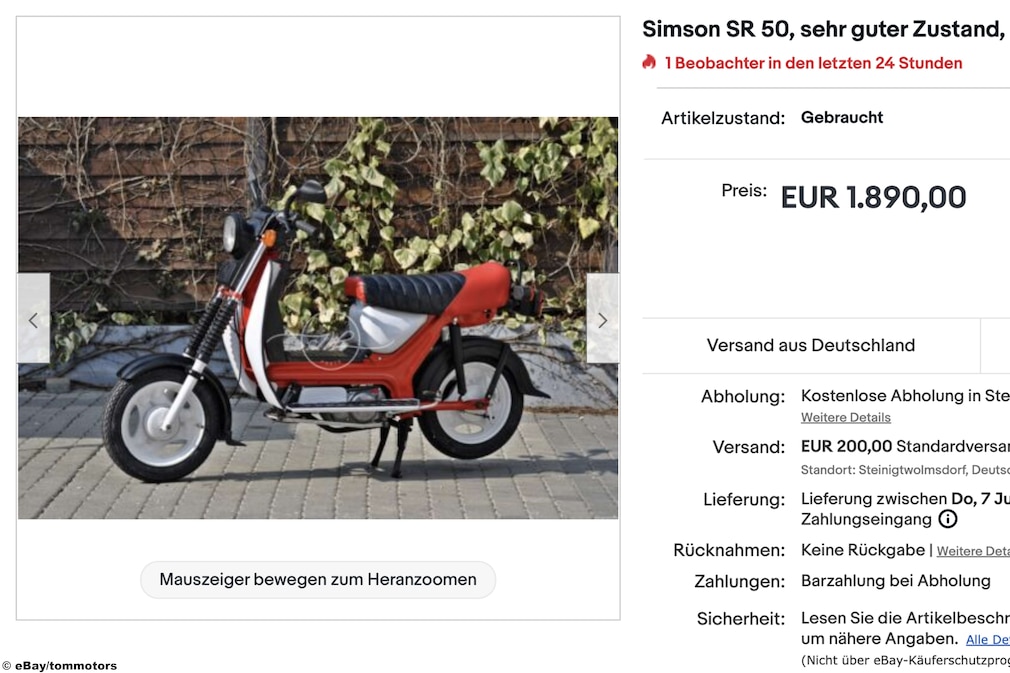 The seller has kept the description of the offered copy as short as possible. He concentrates on the facts that the SR 50 works all round and is therefore, from his point of view, fully suitable for everyday use. A new operating permit from DEKRA is available. Location is a small town southwest of Bautzen on the border with the Czech Republic.

Expertise and contacts to good screwdrivers help
If you want to discover the hobby of DDR two-wheelers for yourself, you don't have to be afraid. Yes, the vehicle industry of the GDR and the manufacturer Simson no longer exist. But the enthusiast scene is big. There are special workshops from Hamburg to Bavaria, clubs and amateur mechanics anyway. The Internet is full of sites that offer spare parts for the various Simson models, some even originally from the GDR.
Of course, mechanics who have already overhauled an engine should have an advantage with any Simson. Anyone who deals with the matter in detail, anyway. But beginners can also find their way into the world of Suhl's cult two-wheelers, if the worst comes to the worst, with the support of experts.
There is only one downside: the days when you could exchange an SR 50 or a Schwalbe for a crate of beer are long gone. Several thousand euros have to be invested today.