Cars
Skoda Octavia Combi RS 1.4 TSI iV: Plug-in hybrid combi in the test
With 4.70 meters 16 centimeters shorter than the big brother Superb, but still a full family friend. Five people travel comfortably, and even if that Plug-in technology 150 liters of storage space costs, with 490 to 1555 liters there is seldom a dispute. It's going ok: 459 kilograms Payload.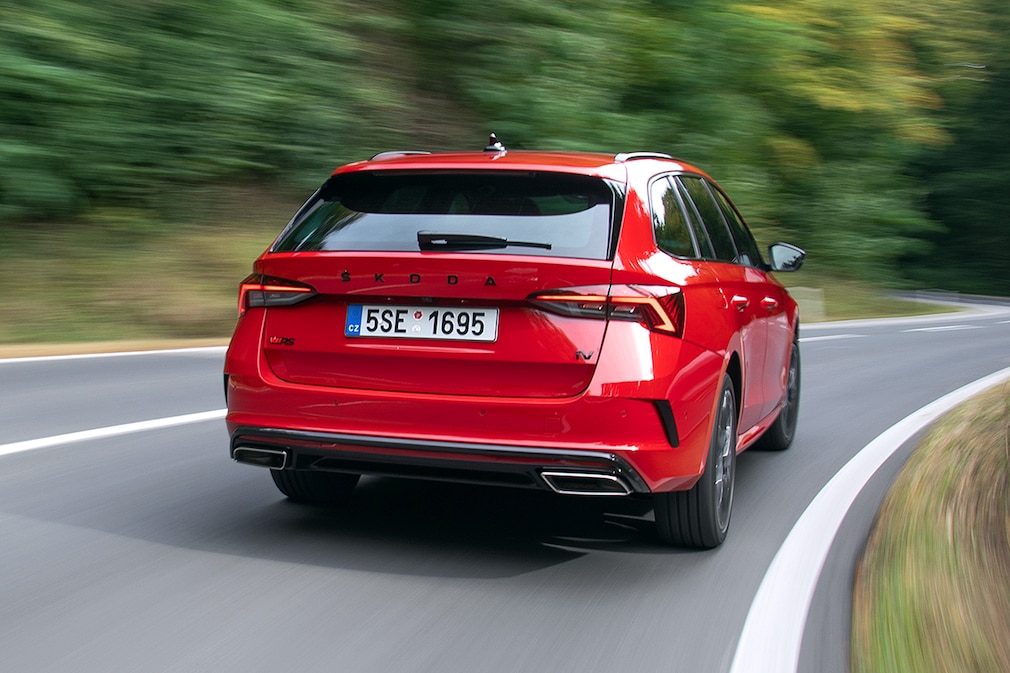 There is good driving performance in the plug-in

Despite at least 1.7 tons Empty weight the RS iV moves swiftly and wonderfully bustling. That due to the Sports suspension (Series) and the 19 inch wheels (from 590 euros, series 18 inches) somewhat stiff rolling on edges can be intercepted in a back-friendly way using the recommended adjustable dampers (870 euros). To the sporty handling the powerful network fits 1.4 liter gasoline engine (150 PS) and electric motor (116 PS) together 245 hp mobilize and get started properly. Only when the battery is empty does it get tougher and acoustically exhausting. Our tip: Please never activate the sports sound. The artificial growling is guaranteed to kill the last bit of driving fun.
the Battery takes you up to 49 kilometers. Anyone who works in the neighboring village and diligently reloads will join four to five liters of fuel get along. Without battery support, the sport plug-in takes fair 6.9 l / 100 km. Compared to the 245 PS The 1.4 TSI iV not only has a strong 2.0 TSI but not only with one gear less DSG get along (six instead of seven), it is also first on the list from 44.060 Euro – so with 3030 euros surcharge compared to the combustion RS.
Four-cylinder, turbo + electric motor
110 kW (150 PS) + 85 kW (116 PS) at 5000 rpm
Front / 6-speed double clutch