Cars
Slow seller: Toyota GR Yaris not sold by Koenigsegg boss
His cars are among the fastest in the world: Christian von Koenigsegg and his team have been building hypercars in Ängelholm, Sweden, since 2000. It all began with the 655 hp debut CC8S and culminates in the Jesko, which has been available to order since 2021 and has up to 1600 hp with E85 fuel. Privately, however, Christian von Koenigsegg ("CvK") does not drive a 1000 hp hypercar!
According to unconfirmed rumours, the company founder does not own a single Koenigsegg, as all vehicles are always sold. Instead, CvK is much more down-to-earth. In 2019 there were reports that von Koenigsegg was able to buy back his 1992 Mazda MX-5 after many years.
At Koenigsegg, driving pleasure is the focus

For the Swede, the small roadster not only has an emotional value, but also sums up the philosophy behind Koenigsegg: Because apart from the brutal performance, the focus should always be on driving fun. It doesn't matter whether a car has 100 or 1000 hp.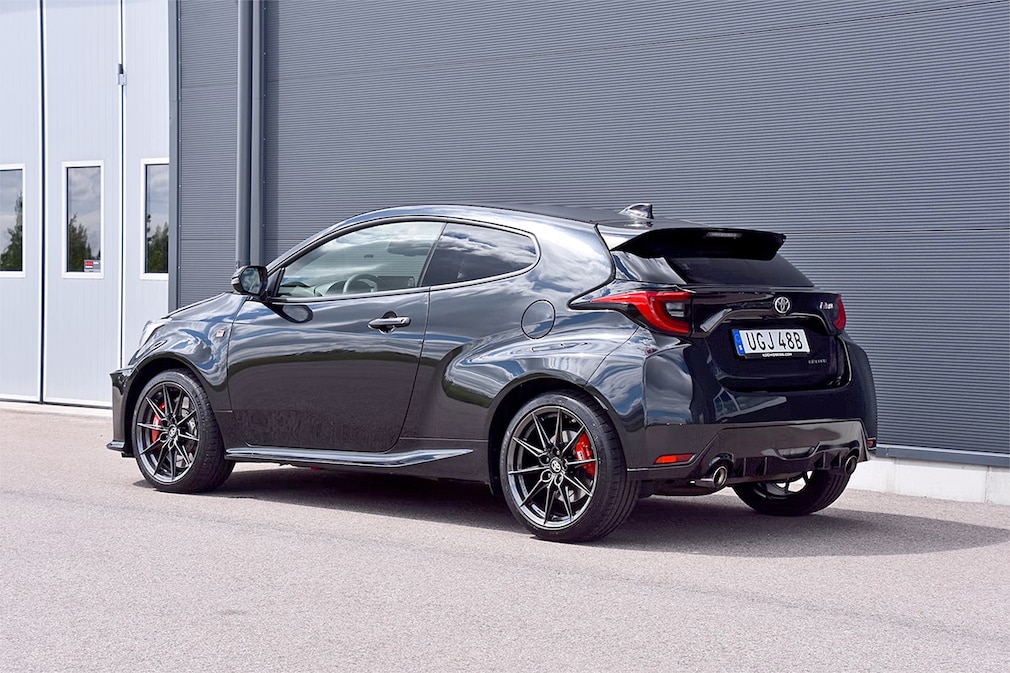 In addition to a Tesla and a Ferrari 550 Maranello, there was apparently another car in Christian von Koenigsegg's private garage until recently. We're talking about the Toyota GR Yaris – a car that stands for maximum driving pleasure.
GR Yaris with two previous owners

A second-hand black GR Yaris was recently offered on the "Collecting Cars" auction platform – one of the previous owners is said to have been Christian von Koenigsegg. Unfortunately, it is not known whether he ordered the car again.
Either way, the disguised rally car was ordered with the coveted "Circuit Pack" (known in Germany as the high-performance package), including 18-inch forged wheels, limited-slip differential and sports brakes.
The small Toyota was first registered in Sweden in December 2020, since then it has only driven 10,730 kilometers. A 1.6 liter small three-cylinder turbo with an impressive 261 hp provides propulsion.
Maybe Christian von Koenigsegg bought the GR Yaris out of curiosity, because after all the four-seat and 1700 hp Gemera is powered by three electric motors and a three-cylinder petrol engine.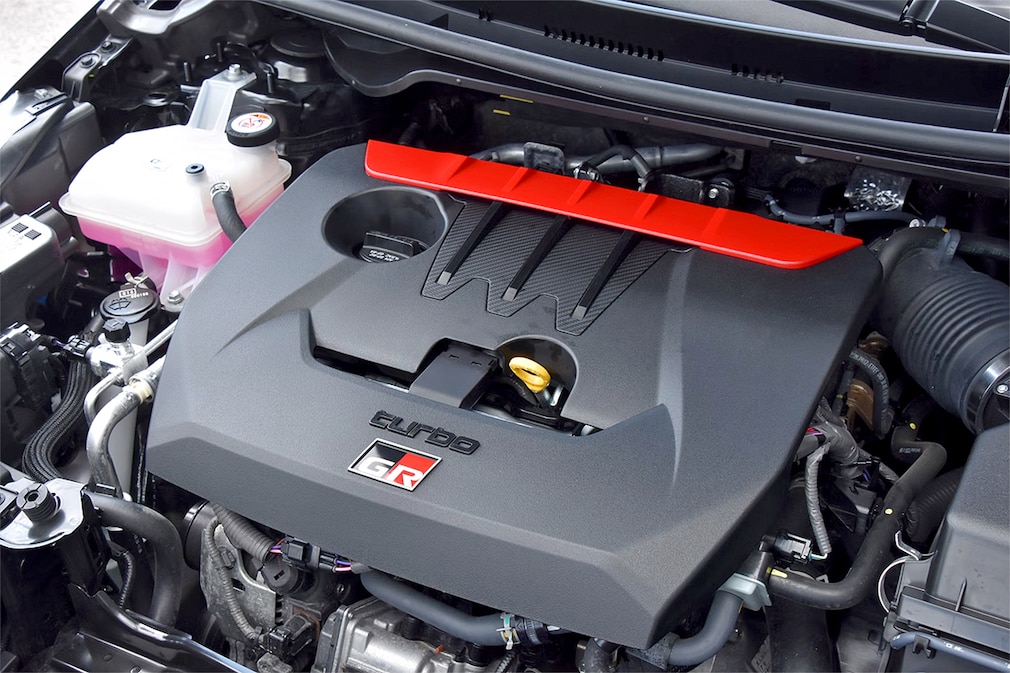 The Swedes have dubbed the impressive Gemera unit "Tiny Friendly Giant", or TGF for short. Thanks to two turbochargers and technical refinements (including the "freevalve technology"), the 2.0-liter three-cylinder should deliver an incredible 600 hp.
The Hot Hatch was not sold

In view of this power, the 261 hp of the GR Yaris were simply not enough for Christian von Koenigsegg – which is why he decided to sell the little speedster.
What is curious, however, is that apparently not many people were interested in the Toyota that was once owned by Koenigsegg. The bids stopped at around 40,000 euros and in the end the GR Yaris was not sold.
Obviously nobody was willing to pay a surcharge for the prominent previous ownership, because in Germany the basic equipment of the GR Yaris is currently available from 34,000 euros. Including the high-performance package (4490 euros) and black paintwork (550 euros), the final bill comes to 39,040 euros.