Tech
Sony A8: 4K OLED TVs with Dolby Vision and IMAX Enhanced will be available from May 18th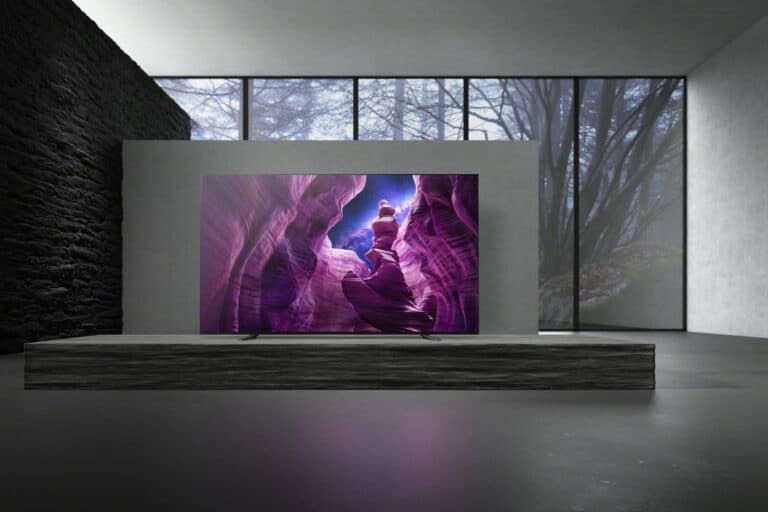 Sony has finally announced when the new A8 OLED TVs will be available in Germany. The new 4K televisions will start on May 18, 2020.
We had already reported on the new Sony A8 in January 2020. At that time, however, information on the publication dates and prices for Germany was still missing. Now the cat is out of the bag. From May 18, the Sony A8 will be available in Germany at prices of 3,099 euros (65 inches / 164 cm) and 2,099 euros (55 inches / 139 cm). The heart of the processor is the X1 Ultimate. The new TVs also use Acoustic Surface Audio, which makes the screen itself a speaker.
Sony also maintains the Netflix Calibrated Mode and also supports with this TV IMAX Enhanced – no surprise, this partnership has only recently been expanded. Android TV serves as the operating system for these televisions. This of course gives access to the Google Play Store and the Google Assistant. Chromecast built-in is also available. Numerous apps can be shoved directly onto the TV from the Play Store. Control via Amazon Alexa is also possible, but only if another compatible device, such as Amazon Echo, is connected.
Apple AirPlay 2 also support the Sony A8. The OLED televisions are also compatible with both Dolby Atmos and Dolby Vision. Of course, Sony also highlights all sorts of other features, such as Object-based HDR Remaster, Object-based Super Resolution, Super Bit Mapping 4K HDR or its Pixel Contrast Booster. You have to know for yourself how much you put on it – first of all, such eloquent terms mostly serve the marketing.
Sony still neglects lovers of compact TVs
A bit of a shame is that every trace of the Sony A9 with 48 inches that Sony wanted to bring to the market is still missing. Some OLED fans who are looking for a more compact model have been looking forward to this. In the middle of May, however, the LG CX9 with 48 inches should be on the market.
Incidentally, the Sony A8 also offer two subwoofers for improved sound directly on the TV. An overview of all technical data of the new OLED TVs can also be found on the product page directly from Sony Germany. So the Sony A8 offer eARC, but do without 4K with 120 Hz and VRR and ALLM. You also have to do without HDR10 +.