Cars
Sport Classic special model of the Porsche 911 (992) relaunched
Porsche is launching a new special model of the current 992: the 911 will be available again as a "Sport Classic" for the first time after a break of more than ten years.
The limited model shows that the latest generation of the cult athlete also looks good in a retro look.

Retro 911 with a ducktail

In keeping with the 50th anniversary of the 911 Carrera RS 2.7, Porsche is also launching the current 992 as a "Sport Classic" edition. Like the original from the '70s, the most striking adjustment to the body is the ducktail spoiler.
In addition, the special 911 is painted in "Sport Gray Metallic", plus there are rally stripes and an indentation in the roof. Other paint colors can be ordered on request.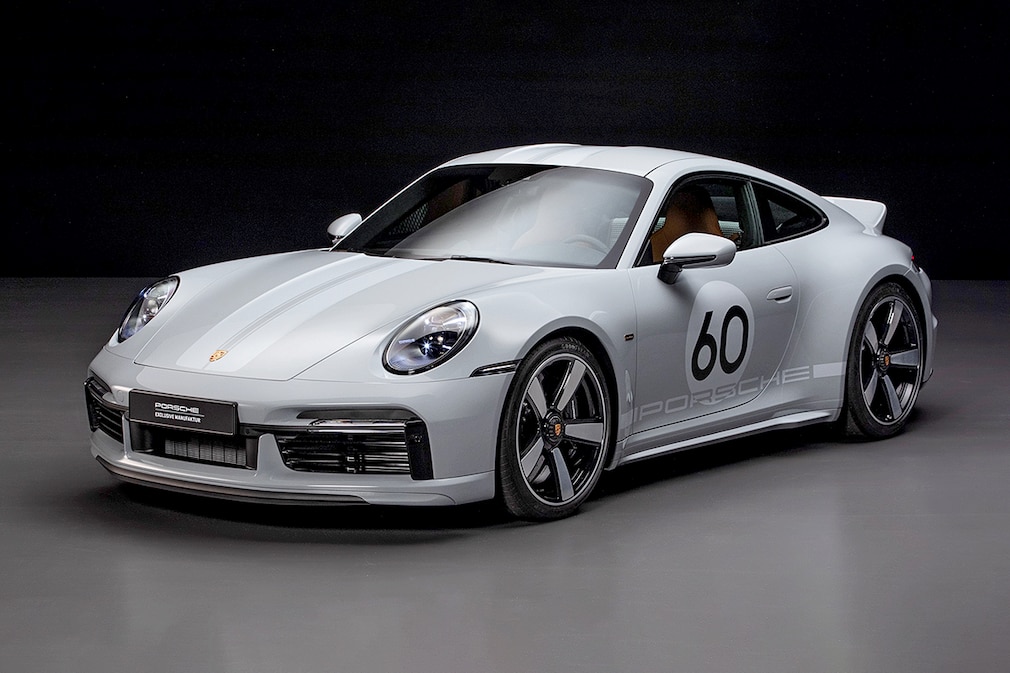 The new Porsche 911 Sport Classic 992 is inevitably reminiscent of the first Sport Classic, which was based on the 997 series. The aprons are taken from the parts shelf of the turbo models, as are the wide cheeks of the body.
The rims should also be reminiscent of the classic model and are therefore designed in the Fuchs rims design.
Dignified retro charm in the interior

In the interior, the famous Pepita pattern meets brown leather. The special model is a manual switch, which will definitely make fans of puristic sports cars happy.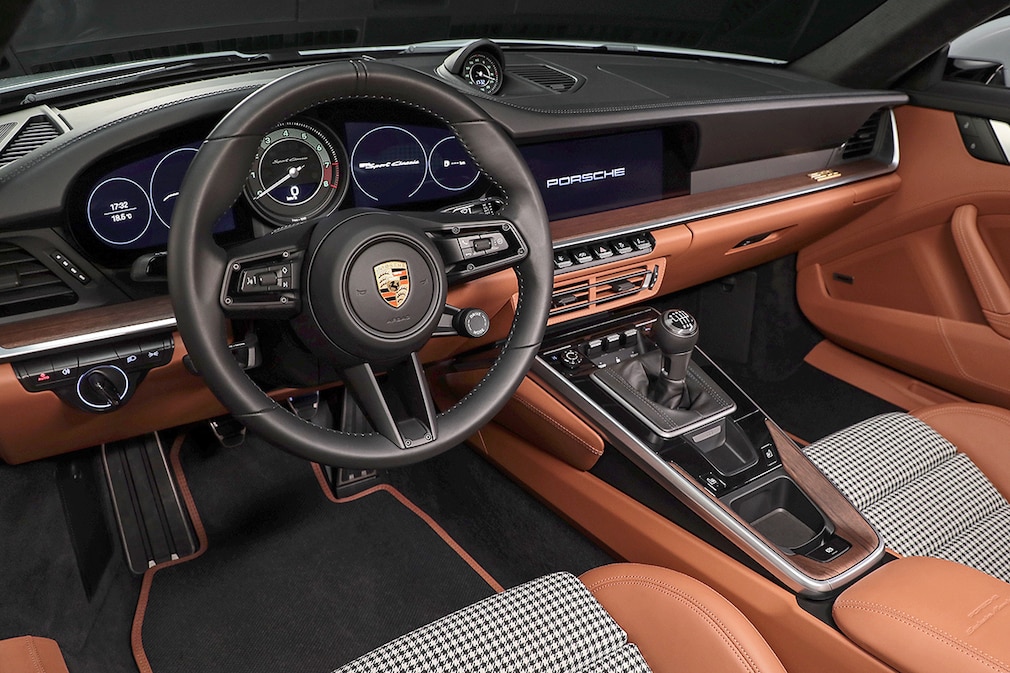 In addition to a special rev counter and adapted displays in the digital instrument cluster, there are also lettering and plaques in the interior.
No four-wheel drive and strict limitation

The 3.7-liter biturbo from the 911 turbo models works under the hood. In the Sport Classic, the unit delivers 550 hp. There is no all-wheel drive, the special 911 comes exclusively with rear-wheel drive.
The new special 911 is limited to 1250 pieces and can be ordered now. According to Porsche, the model will be delivered from July 2022.