Cars
SsangYong Korando e-Motion: electric, driving report, engine, price
For once, let's write this story backwards. So: How much does the Korando e-Motion cost? The answer might make you flinch: 29,420 euros after deducting the premium. Little money for a lot of tin.
SsangYong cars are not on every corner, 150 dealers in Germany, they sold 1546 cars last year, 2550 should be this year. Finally good news, after SsangYong went bankrupt in 2021, now has a new investor in electric truck manufacturer Edison. The brand's first e-car is also a source of optimism. The compact 4.47 meter SUV Korando is already available as a petrol engine and
diesel
– and now also with an electric motor. Can he what?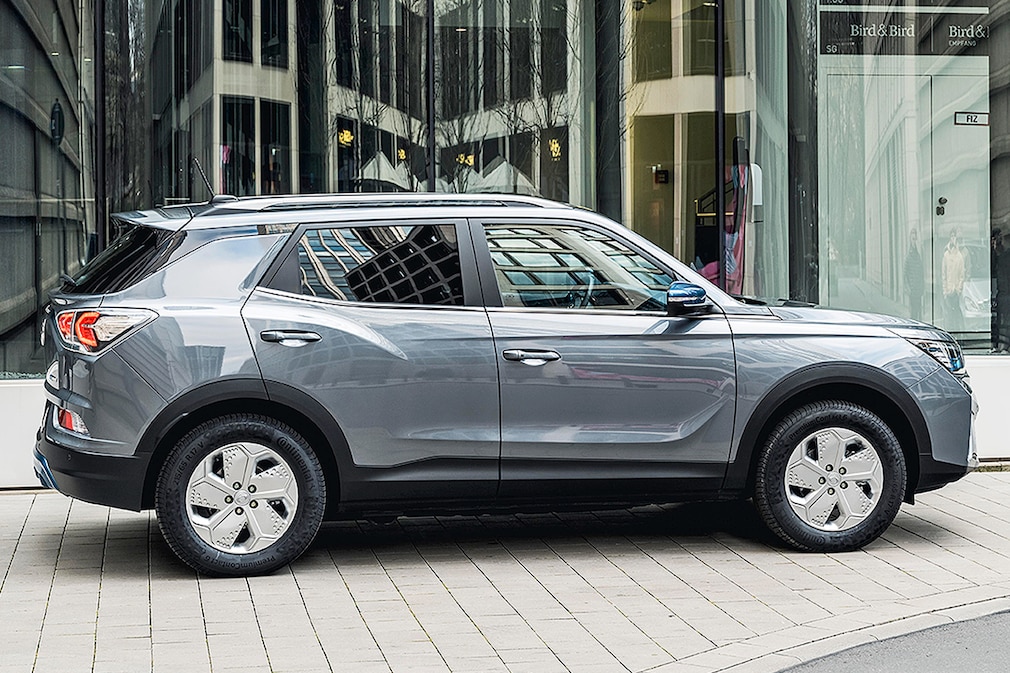 First the data: The lithium-ion polymer battery has a capacity of 61.5 kWh and should be good for a range of 339 kilometers according to WLTP. SsangYong says: In the city, if braking energy is recovered using the steering wheel paddle, it should be up to 474 kilometers. The standard heat pump, which uses the heat generated to make the interior cozy, also makes its contribution.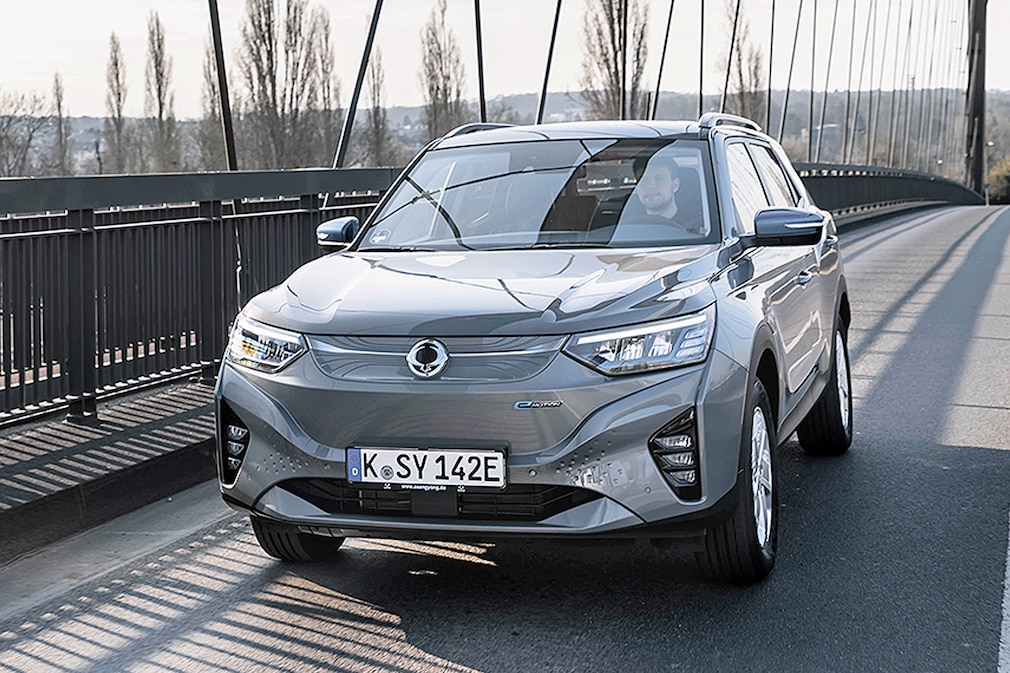 Consumption is pleasantly small

Speaking of data. From 20 to 80 percent in 33 minutes, from completely empty to 80 percent in less than an hour. The charging speed is rather modest with a maximum of 80 kW, others can do that better. And we already learn on paper: governed at 156 km/h, the electric Korando is not for frequent motorway stages, otherwise it would be with that too consumption of 16.8 kWh do not work. And that's a good value!
In the Eco + mode, it's just tough going forward

But now departure. 190 hp and 360 Nm of torque feel okay in comfort mode and really good in "Sport", with "Eco+" it looks like there is a hindrance follower on it (1500 kg trailer load). Anyone who has decoded the DNA of this car and drives it exactly as it can, will get from A to B in comfort. Steering, suspension, everything has been tuned for maximum deceleration. In fast corners, the body builds up and wobbles a bit. So what? Let's drive slowly. And enjoy the luxury.
Front wheel, single speed automatic
Good entry at the back, sufficient freedom for head and body, the backrest can even be tilted by 32.5 degrees. In front we look at a cockpit, which only feels cheap in the details. Digital speedometer, big touch screen with knob for loud and quiet (thank you!), air conditioning unit underneath, seats with optional heating and ventilation.
Oh yes, let's start again at the end. The price. There are three configurations, we think: Basic is enough. Then the most important assistants are in there, automatic climate control, seven years guarantee. And that's just as hot as the price.