Cars
Startech Tesla Model Y: E-car on snow & ice – is that fun?
Even if you, dear AUTO BILD SPORTSCARS readers, have not really warmed to e-mobility, tuning is not lacking in this league either. brabus has even started using electric motors more performance breathe in So this could be exciting in the future.
Be that as it may, in Finland we of course also had an electric car with us. Namely the brand new Tesla Model Y from
start tech
. The performance was not rotated, the concept was all about the optics. Virtually away from off-the-shelf goods towards sporty ones
SUV
. The new front and rear aprons give the
Y
a whole new look.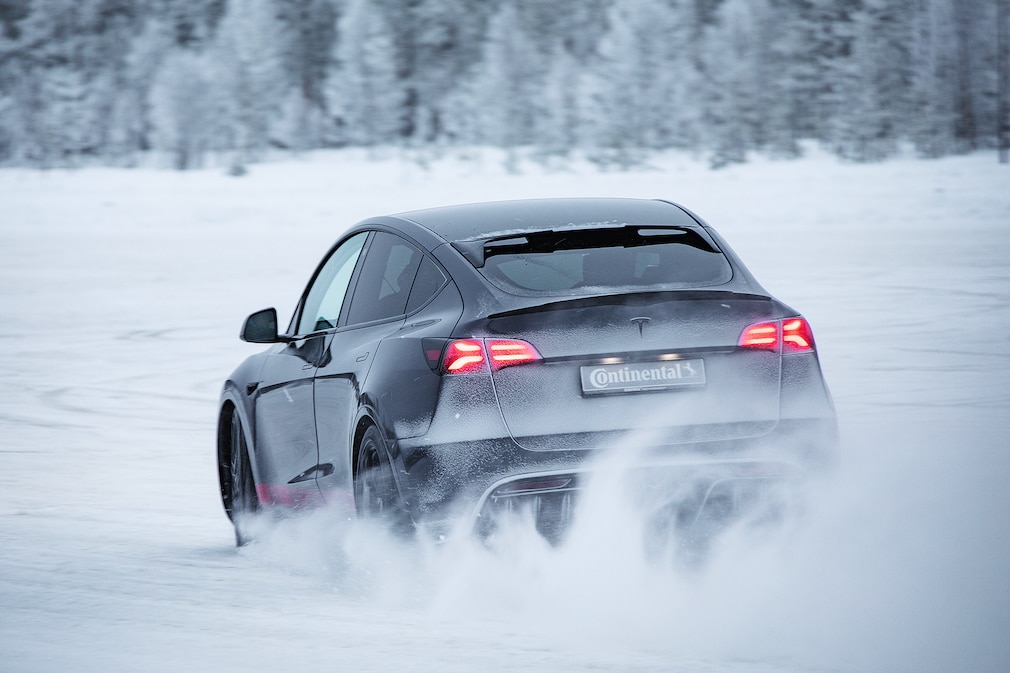 Monostar M 20 inchers cavort in the large wheel arches. With the lowering, this Tesla has optically discarded its SUV status once and for all. If there is no more power and no clever sound, at least the feel-good factor has to be right. And that's exactly why Peter Strasburger, head of Startech, did not skimp on colors, leather and Alcantara in the interior.
Startech Tesla: 345 hp and all-wheel drive

Even before driving, it was clear that you wouldn't have so much fun with the Startech Tesla. 345
hp
and
all wheel drive
has such a Model Y to offer. Not much for a two-tonner. You will look in vain for the sports button and ESP button, that can be cheerful.
But Strasburger gave us another tip to take with us. From the Vehicle menu, tap Pedals & Steering, then touch Slip Start, and traction control is a little more limited. Let's put it this way: Initiate a drift okay, holding it briefly is also possible, but then the electronics say: It's over! And that with what feels like 30 curves on the rally track.
But when it went straight and the curves weren't too tight, something like a grin came up. Then feel the torquey Engines right well, the winter tyres press the power almost without slipping into the snow, turning in and slight oversteering are also possible.
So it wasn't completely unfunny, but the combustion engines had a lot more driving fun to offer.
Specifications and Price: Startech Tesla Model Y
Engine: two electric motors, front and rear
Performance: 254kW (345 hp)
Max. Torque: approx. 500 Nm
0-100km/h: 5.0s
Top: 217km/h
Price: from 83,001 euros