Cars
Stellantis project: This is how e-cars could drive without a charging break
At Stellantis, the inductive charging technology is called DWTP (Dynamic Wireless Power Transfer). Hidden behind this are conductor loops laid under the asphalt, which transmit energy to cars, trucks or buses. With the help of DWTP, e-cars can be charged wirelessly. According to Stellantis, it has successfully tested DWTP on the "Arena del Futuro" test track (between Milan and Brescia).
With DWTP, the charging stop is much less necessary. The technology can be adapted to all vehicles – they get a special receiver that transfers the energy emitted from the road directly to the electric motor. According to the responsible engineers, this increases the range and significantly protects the vehicle battery.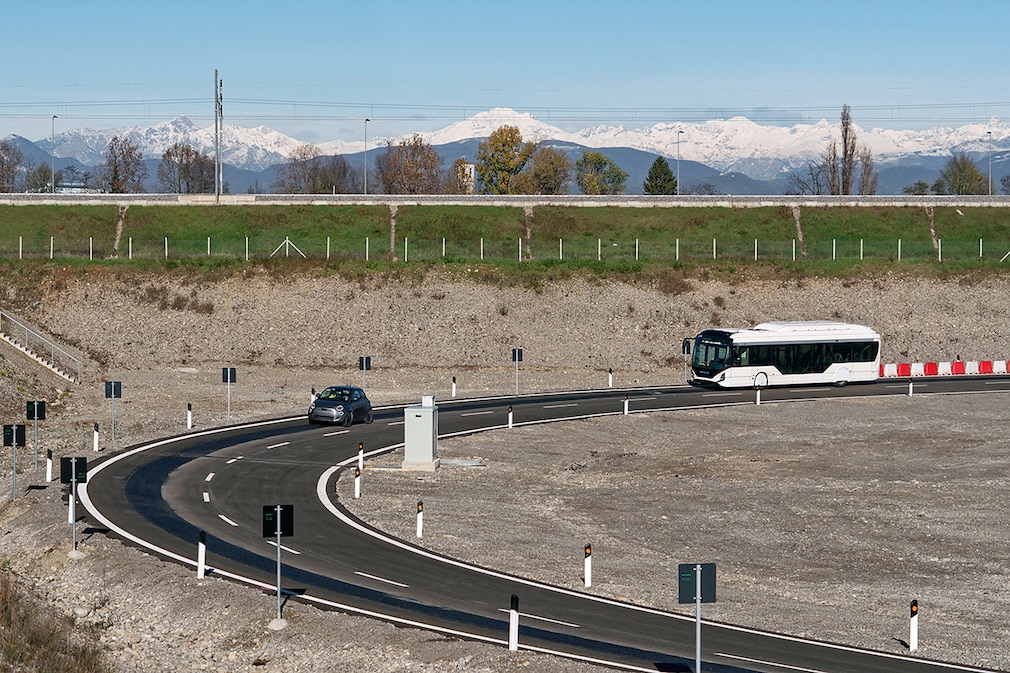 During the test at the "Arena del Futuro", a suitably equipped Fiat 500e drove at motorway speed without consuming any of the energy stored in its battery.
According to Stellantis, the flow of energy between the asphalt and the car was so strong that it can be compared to the efficiency of a fast charging station. Nevertheless, the magnetic field remained so weak that negative effects on the passengers in the car or on pedestrians are not to be expected.
DWTP does not require any exposed cables

The inductive energy transfer DWTP does not need any exposed cables. That is why Stellantis considers the technology not only suitable for the urban environment and the different road users to be found there. It could also be used in parking lots and around ports or airports.
These cables can be used to charge e-cars without any problems

Maserati will participate in Stellantis' DWTP project. Reason enough to show the upcoming E-SUV Maserati Grecale Folgore at the "Arena del Futuro". A copy of the electric Italian will be on the road and diligently collecting data.