Cars
Subtly tuned Toyota Supra is reminiscent of Paul Walker's white MK4
If the late actor Paul Walker had a current GR Supra, how would he modify the car? The Japanese magazine "
safari
"and Toyota tuner Tom's Racing redesigned the sports car in such a way that the" Fast & Furious "star would surely have liked it.
The white Supra MK4 that Walker drove in the seventh part of the film series served as a template. This car also belonged to the actor privately. The variant of "
safari
"and Tom's Racing
Painted in matt white
. There is another reference to the previous generation at the rear. Actually, the current model comes with a rump, but the tuning also includes one
big wing
. The shape is also reminiscent of the MK4.
As in the film, the Supra is on BBS LM rims
– in this case they are 29 inches tall, a lowering by a KW coilover kit rounds off the picture. Unfortunately, there are no pictures of the interior yet, perforated leather and carbon are to be used on the center console and door.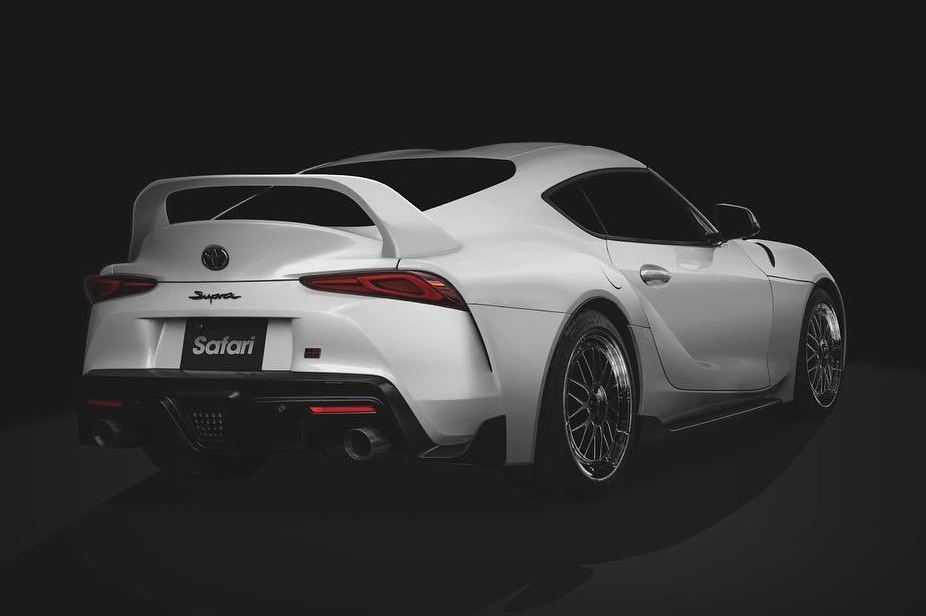 After tuning, the six-cylinder produces 426 hp

But not only the look was fine-tuned, tuner Tom's Racing also put a hand on the performance. The three-liter in-line six-cylinder engine basically does more outside of Europe; while we have to be satisfied with 340 hp, there are 387 hp on the data sheet. With a power box and the revision of the engine control unit, Tom's Racing tickles another 39 additional hp from the gasoline engine, making a total of 426 hp.

Only three copies of the

safari

x Tom's GR Supra are to be built.

Price per piece: 12.97 million yen (equivalent to about 99,778 euros).