Cars
Supercup: Porsche's Dutch high-flyer – AUTO BILD
The old champion is also the new one: with four wins, Larry ten Voorde (25 / Team GP Elite) has once again crowned himself champion in the Porsche Supercup and thus repeated his triumph.
"Nobody has ever succeeded in winning the title in both the Porsche Carrera Cup Deutschland and the Porsche Mobil 1 Supercup twice in a row," says ten Voorde. "That makes me very proud."
Especially since the driver is more important than the car in the one-make cup. "We all compete with the same vehicles, that's what makes the Porsche Carrera Cup so attractive," he explains. "Still, there are ways to work on the setup. The challenge is to find the optimal settings for the route in combination with your own driving style. "
The current model, the 510 hp Porsche 911 GT3 Cup, has only been in use since this season. Ten Voorde: "I had a good feeling straight away. The car has more aerodynamics, which means that you can drive at higher speed in corners. "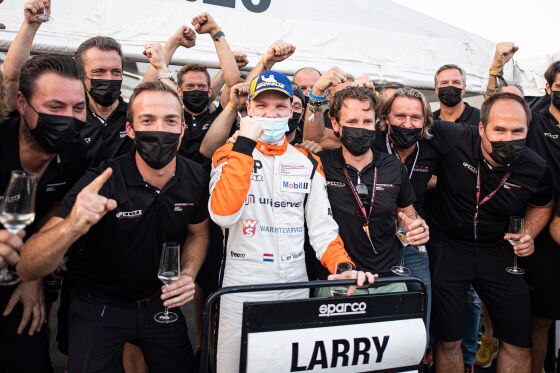 But ten Voorde's story also shows that nothing works in motorsport without money. "In 2014 and 2015 I couldn't do motorsport due to a lack of budget (after a successful kart career; d. Ed.)", He explains. "Nevertheless, I didn't give up during that time and washed cars on the route in Zandvoort, helped with driver safety training or sold coffee."
A phase that made him stronger: "Looking back, it was the most important phase of my career. During this time it became clear to me that I definitely want to become a racing driver and that I will give everything for it. "
He will return to motorsport in 2016 through the Porsche Sports Cup, where he will become champion straight away. This year ten Voorde is already the second international Dutch champion: Nyck de Vries became champion in Formula E, while Max Verstappen is chasing the title in Formula 1. "Motorsport is currently enjoying enormous popularity in the Netherlands, which of course is largely due to Max Verstappen," says the Porsche driver.
With Verstappen, ten Voorde even drives together in the sim racing team Redline in the virtual racing world. "Sometimes he still gives us feedback in the middle of the night for better setups in the simulator."
And what comes after four Porsche Cup victories in a row? "I want to win more titles," says ten Voorde. "Winning the 24-hour races in Le Mans, Dubai or Daytona would be a dream." It is not impossible that this will come true.