Cars
Sustainability: Vattenfall and Cake are on the trail of CO2
The topic of sustainability is on everyone's lips. But when it comes to pollutants, energy and efficiency, visualization is often difficult. The energy company Vattenfall and Cake as a manufacturer of electric motorcycles want to reduce the CO2 footprint in production as much as possible – with an unusual cube project.
Vattenfall and Cake are working on an initiative to visualize carbon emissions in production. As part of a joint project, they show the climate impact of producing an electric motorcycle by placing the two-wheeler in an 8.6-metre-high cube that represents the volume of carbon emissions – 637 cubic meters, equivalent to 1186 kilograms of carbon dioxide.
There are interesting electric scooters here
All production must become fossil-free, says Cake

"Fossil-free vehicles mean that all production must be decarbonized, regardless of what fuel they run on," says Cake CEO Stefan Ytterborn. "In fact, far from every company knows the carbon footprint of their own products. To measure and address our own impact, we have mapped the emissions from our entire production chain for a Cake Kalk OR and started to minimize each step by 2025 decarbonize. Our second most important contribution to our planet is to inspire other manufacturers to do the same."
As part of the "Cleanest Dirt Bike Ever" project, Vattenfall and Cake have been working together since 2021 to produce the first fossil-free vehicle ever: the Cake Kalk OR electric off-road motorcycle.
Vattenfall wants to contribute its knowledge of fossil-free solutions

Annika Ramsköld, Head of Corporate Sustainability at Vattenfall: "Vattenfall is committed to enabling fossil fuel free living within one generation. We are therefore striving to find partnerships that inspire and break down barriers. This is one such project, too to which we contribute, above all, our extensive knowledge of fossil-free solutions and the electrification of industries, which we have acquired over decades both in our own and in other sectors."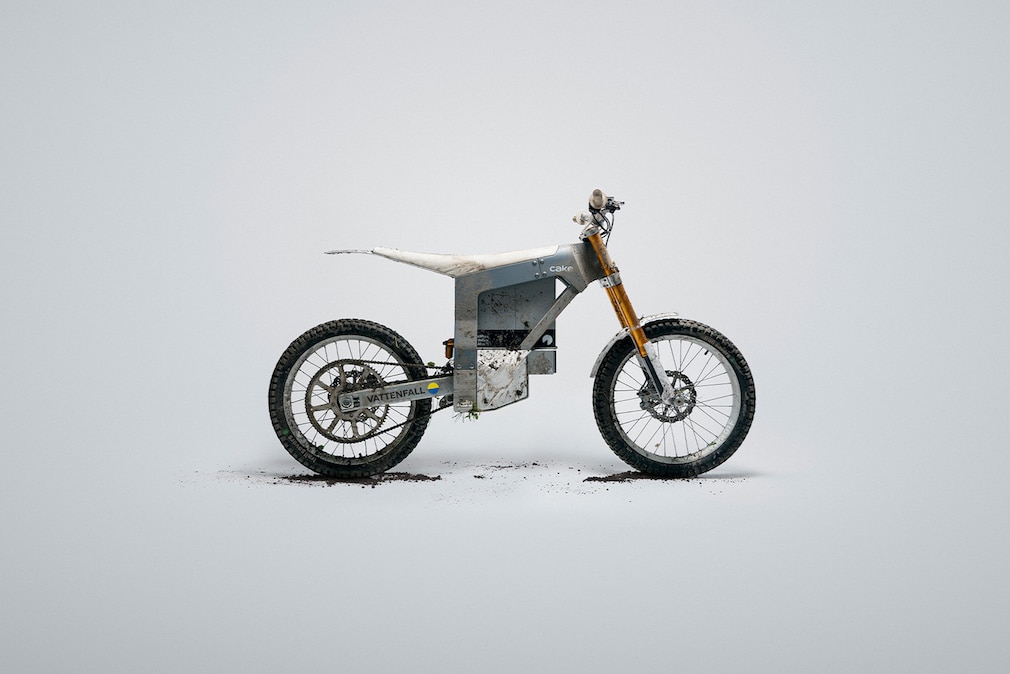 The first completely fossil-free motorcycle will be launched in 2025

In order to produce a zero-fossil motorcycle, Cake has involved its suppliers and a number of manufacturers of alternative materials to enable maximum reductions in emissions. The production of a Cake Kalk OR currently causes emissions of 1186 kilograms of CO2. The task now is to reduce CO2 emissions to the lowest possible level. The clean electric motorcycle is scheduled to go into series production in 2025.