Cars
Sustainable processes in tire testing
All tire manufacturers test their new technologies at test centers around the world. Bridgestone has opened a new wet handling track at its European proving ground near Rome to test tomorrow's wheels even more intensively. The new track offers the opportunity to test the vehicle and bike under different weather conditions in order to ensure optimal handling in the wet.

But development has long since ceased to be just about cornering speeds, braking behavior and durability, because efficiency is particularly important in electrified vehicles. To refine the requirements for maximum testing capabilities at the wet handling track near Rome, Bridgestone worked with partners who produce both electric cars and combustion engines.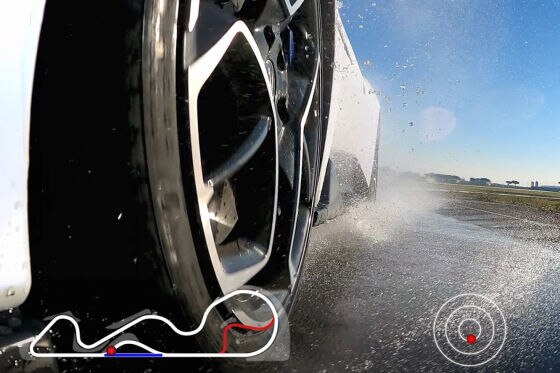 Bridgestone test center in Rome further developed

The circuit's surface was designed in collaboration with the University of Pisa and contains carefully selected aggregates that are more wear-resistant. This is particularly beneficial when it comes to consistency over time, helping to achieve constant friction and an improved level of grip, making it easier to evaluate the tires' overall performance. Virtual development also offered significant benefits in terms of sustainability, as the process allows for more efficient use of resources.
Sustainable resource reduction processes

In addition, a new water system with six kilometers of piping can return the water to a four-million-liter reservoir, helping to recycle up to 90 percent of the water and further reducing the environmental impact of the new facility. "While safety is of paramount importance to us as a company, so is sustainability," says Emilio Tiberio, CTO of Bridgestone, "so we are continually evolving our processes to reduce resource consumption and thus have a more positive impact on people and communities achieve environment."
Author: press-inform