Cars
Sustainable van from Mercedes: Quite VAN-SUNFTIG
By 2039 wants Mercedes-Benz Vans his Transporter fleet over their entire life cycle CO2-neutral design – from development through production, electrification of products to recycling. sustainability is the keyword that is becoming increasingly important in the automotive industry. The now presented fully electric study Sustaineer (stands for (Sustainability Pioneer) is a step in this direction. It looks like a normal Mercedes eSprinter, but is full of it innovative ideas for the delivery traffic of the future.
At the very top of these innovations is the Sustaineer Solar roof, which should generate electricity for up to 2500 kilometers. In order to waste as little energy as possible, the future transporter carries tires with optimized rolling resistancethat also reduce rolling noise and particulate matter emissions. Small cameras replace classic rear-view mirrors, which reduces air resistance and increases the range. The camera images (also from the stern) land directly on the windshield and are therefore easily visible to the driver.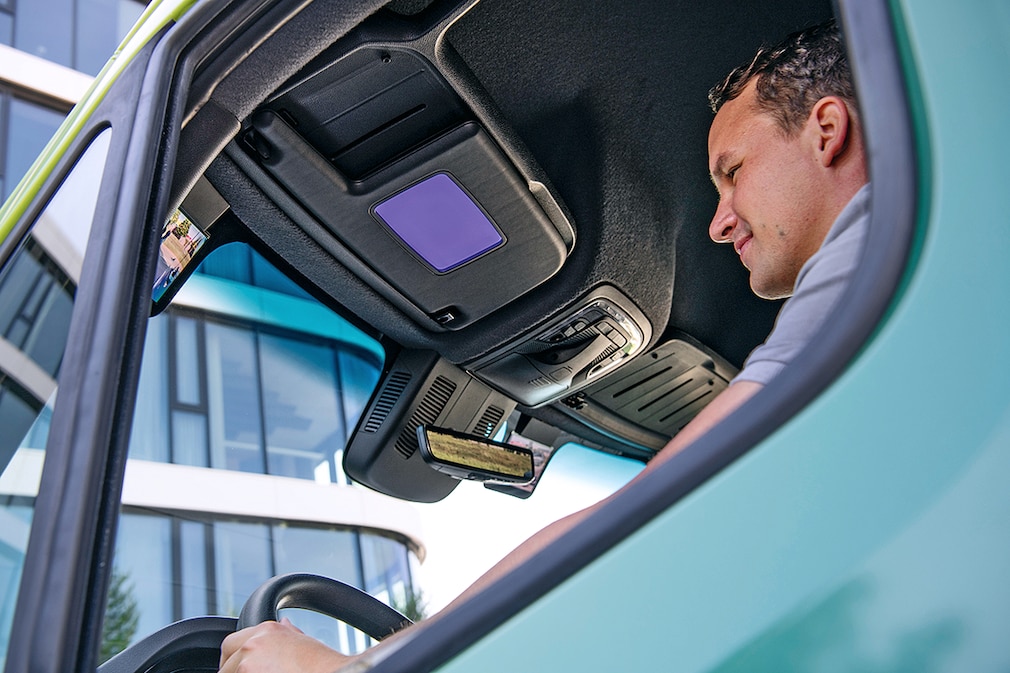 And the people who steer are also thought of in other ways: a special one Daylight module aims to ensure that drivers stay fitter and more alert. Heated belts and steering wheel heating efficiently create a feel-good atmosphere. And a Double swing door opens almost silently and is sensor-controlled – that should also relieve people.