Cars
Suzuki S-Cross Hybrid (2022): First drive in the new compact SUV
Suzuki presents the new S-Cross: new front, new rear, partly new
cockpit
– We spontaneously think of a facelift of the SX4 from 2013. But Suzuki says: "Except for the roof, all body parts are new, we see it as a new car with fresh technology."
Well, let's test that out. The one with the engine would be clarified quickly: There is only one! Otherwise, the price list is processed in a flash. 4WD or not 4WDsix-speed manual transmission or just as many gears as an automatic, two equipment variants, eight colors, done.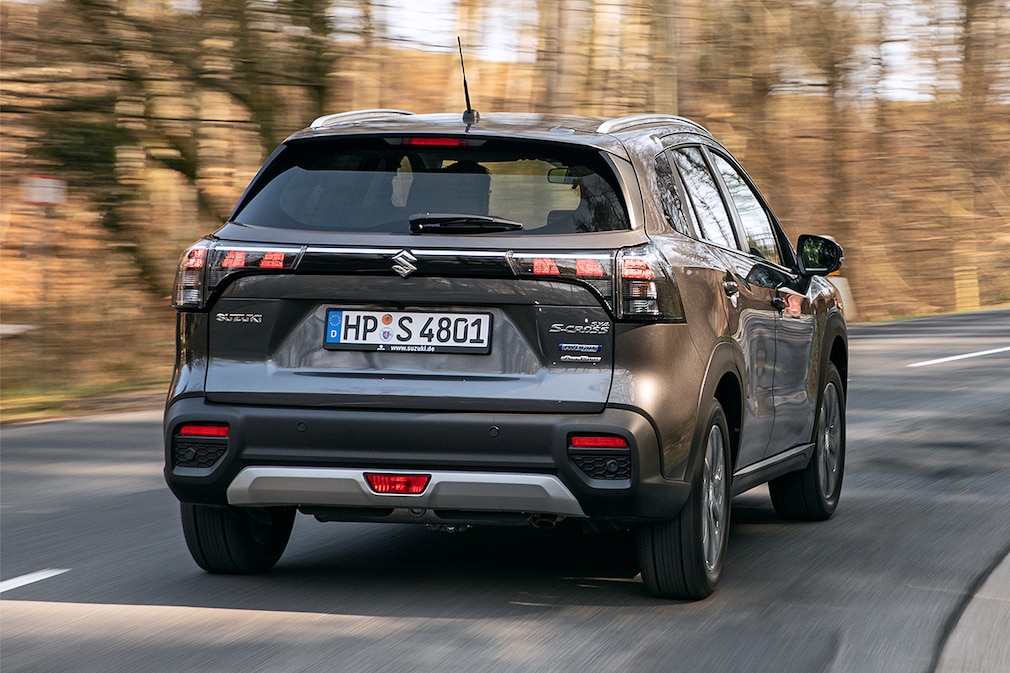 Let's get in, first seat test in the back. And a first shock: the head hits the roof! 1.80 meters are not exactly much for an AUTO BILD man, but our S-Cross has an electric glass roof in the Comfort+ equipment, which costs height. They have refreshed the cockpit, large navigation screen like a tablet and at eye level, everything is easy to operate even while driving.
The prices are quite high

But all the hard plastic has remained, and there isn't a large one that fits in the compartment under the climate controls
smart phone
And it's certainly not charged inductively, and instead of a carpet, they chose felt as the carpeting, which somehow doesn't match the price. After all, our test car is in the list as a 129 hp mild hybrid with all-wheel drive, automatic and metallic paint for 36,040 euros, for the base with
Front wheel drive and manual transmission
without panoramic roof and
GPS
they want 29,290 euros.
Four-cylinder, turbo, front transverse

95 kW (129 hp) at 5500 rpm

All-wheel drive, six-speed automatic
And you want to know: is it worth the money? Well, the starting behavior was already good. The 1.4 turbo petrol engine has a 48-volt system with an integrated starter-generator that acts as the 14th hp powerful electric motor supports starting and accelerating. And so goes the little one SUV evenly forward, you feel sufficiently motorized. This has a harmonious effect and promotes relaxed cruising, because the chassis and steering don't want more either.

Finally, we briefly turned the wheel in the speedometer (also such a quirk) and we read in the on-board computer: 7.3 liters Freeway, 6.9 city. Incidentally, the choice of engine will soon change: Suzuki is planning a full hybrid.