Cars
Sweden station wagon V60 with few kilometers with high savings potential
Spacious, elegant and above all safe: station wagons from Volvo have enjoyed a good reputation for decades. This also applies to the V60 series, which started a new generation in 2018. There is not much left of the often invoked indestructibility of Swedish steel in the chic station wagon, but the V60 combines elegance with high functionality. Unfortunately, a fairly high purchase price is standard ex works. Unless you use the quite lavish range on the used car market. If you search a bit, you will find hardly used copies at a low price. Like this Swede.
The Volvo V60 D3 was ordered by the only owner to date in the Momentum Pro equipment variant and was first registered around three years ago in November 2019. Although the diesel station wagon is perfect for long journeys, the V60 has only covered 18,546 kilometers in that time and therefore looks like new.
Under the well-formed bonnet, the two-liter diesel four-cylinder in the entry-level diesel class of the time does its job. As the D3, the Volvo sends 150 hp, suitable for everyday use, to the front wheels; the model offered here rolls forward with the eight-speed automatic. This is also a guarantee that the Swede is reticent in terms of consumption and protects the wallet in the medium term.
Lots of space with a touch of luxury
As a Momentum Pro, the Volvo V60 offered here has numerous comfort and safety features that make the versatile station wagon a hot candidate for the next car purchase. The Swede has matrix LED headlights, two-zone automatic climate control, heated front seats, a navigation system and much more. Not to mention the sheer size of the V60. With the rear seat folded down, the trunk of the Volvo can hold up to 1441 liters.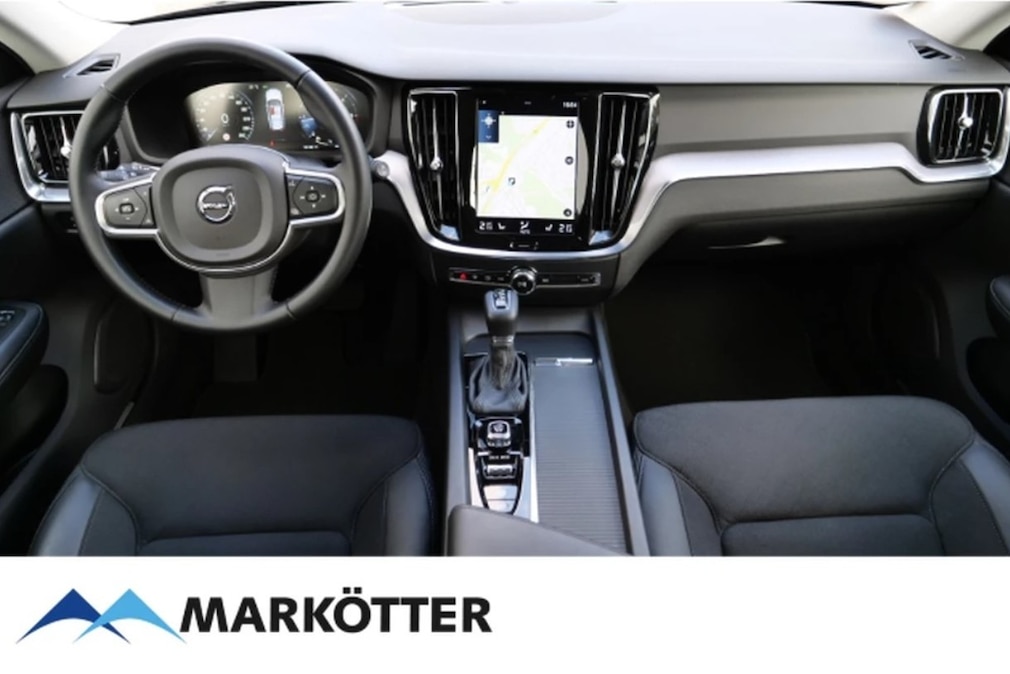 The black Volvo V60 D3 has a full service history and is available for inspection and collection with a used car guarantee from Autohaus Markötter GmbH in Bielefeld. And the price is really impressive: the station wagon should only cost 33,690 euros. When ordered in 2019, the price list listed the diesel with this equipment at at least 44,450 euros. A real bargain.