Cars
Synthetic fuels: What will eFuels cost one day?
For some they are the lifeline for combustion vehicles, for others they are the brakes on the shift to electromobility: synthetic fuels. With the so-called eFuels, petrol and diesel cars could survive beyond the year 2035, since these fuels are produced and burned in a greenhouse gas-neutral manner. Many experts even consider their commitment to achieving the climate goals to be indispensable.
At the political level, belief in the technology of the future is definitely present. For example, the FDP-led Federal Ministry for Digital Affairs and Transport (BMDV) is funding research and development in the area of ​​regenerative, i.e. also synthetic, fuels with 640 million euros.
It was also the liberals in the ranks of the traffic light government who insisted on "openness to technology" after 2035 for the negotiations at EU level.
eFuels with comparatively poor efficiency

However, there are still various challenges to be overcome before eFuels can be used on the market. On the one hand there is the energy inefficiency, i.e. the poor efficiency of electricity-based fuels – especially in comparison to purely battery-electric drives. In addition, there are no conveyor systems, so there is simply not enough synthetic fuel.
And then there is the question: how much does artificial fuel actually cost? Or: What would eFuels cost if we were now in 2025, 2030 or 2050? Questions that should be of particular interest to motorists in view of the horrendous prices for petrol and diesel.
Porsche invests in eFuels research

One of the few automakers currently investing in the development of eFuels is Porsche. The sports car icon 911 with electric drive – that is obviously an unthinkable scenario for Porsche.
The VW group member is investing many millions of euros to set up an eFuels pilot plant in southern Chile together with Siemens and other partners. In 2022, 130,000 liters of the synthetic fuel are to be produced there with the help of wind power; In 2026 it should already be 550 million liters.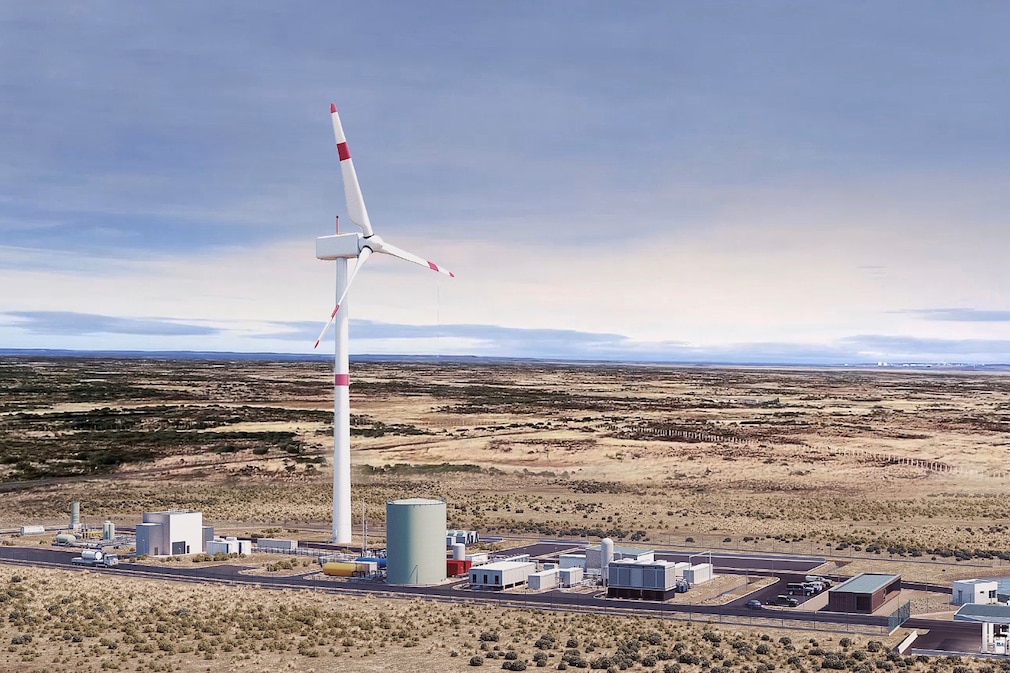 According to a report by the "Handelsblatt" (subject to a fee), Porsche assumes that a liter of artificial fuel currently costs 10 euros. A study commissioned by the German Association of the Automotive Industry (VDA) from 2018 speaks of pure production costs without taxes of "up to 4.50 euros per liter of diesel equivalent".
And the prices in the distant future? Porsche remains rather vague when it comes to a forecast: "If we look to 2026, where we want to operate on a large scale, then our firm plan is to also get into a competitive price region," said AG CEO Michael Steiner at the beginning of August 2021 the MDR.
"Price of about one euro per liter"

In the same report, Professor Bernd Meyer from the Bergakademie Freiberg (Saxony), who is researching the production of synthetic petrol in Europe's largest pilot plant, talks about example calculations of how the price of synthetic petrol would look like: "We are interested in larger industrial plants a price of around one euro per litre."
These are currently the best electric cars

Selected products in tabular overview

| | | |
| --- | --- | --- |
| BMW iX | RRP from EUR 77,300, savings: up to EUR 13,386 | |
| Kia EV6 | RRP from EUR 44,990, savings: up to EUR 14,069 / in leasing from EUR 274 | |
| Mercedes EQS | RRP from EUR 97,807, savings: up to EUR 6,152 | |
| Hyundai Ioniq 5 | RRP from EUR 41,900, savings: up to EUR 12,280 / in leasing from EUR 234 | |
| Audi Q4 e-tron | RRP from EUR 41,900, savings: up to EUR 12,420 / best leasing price: EUR 89 | |
| Skoda Enyaq iV | RRP from EUR 34,600, savings: up to EUR 11,584 / best leasing price EUR 124 | |
| Mazda MX-30 | RRP from EUR 34,490, savings: up to EUR 13,035 / in leasing from EUR 90 | |
| Smart EQ for two | RRP from EUR 21,940, savings: up to EUR 8,240 / in leasing from EUR 77 | |
| Tesla Model 3 | RRP from EUR 46,560; Savings: up to EUR 7,975 / best leasing price EUR 289.00 | |
| Opel Corsa-e | RRP from EUR 30,400; Savings: up to EUR 11,920.00 | |
| Volvo XC40 Recharge | RRP from EUR 48,650; Savings: up to EUR 9570.00 | |
As early as 2017, a Prognos study was carried out on behalf of the German mineral oil industry, which assumed a liter price of 0.90 to 1.40 euros for the production of eFuels in 2030 – before taxes.
In the same year, automotive supplier and eFuels developer Bosch predicted that pure fuel costs of 1.20 to 1.40 euros per liter (excluding tax) could be achieved in the long term by 2030, and by 2050 costs would only be around one euro.
The problem: Massive investments are required for large-scale industrial production of eFuels for cars. And they will almost certainly come too late – if they come at all.