Cars
Techart Porsche 911 GT3 (2022): new aero parts and upgrades
The Porsche 911 GT3 comes standard with a sharp look and some motorsport borrowings. But what if that's not enough? Then the tuning company Techart comes into play – with a new carbon aero kit and
club sport
-Upgrades should be sharpened again in the racing look.
The fenders, which are 15 millimeters wider with embedded wheel arch ventilation made of visible carbon, as well as numerous other parts such as new front splitters, a carbon hood and a new air inlet cover, ensure an even more impressive appearance in the rear-view mirror. There are further details on the sides and in the rear, such as side skirts and the rear wing are drawn even more concisely.
Depending on the customer's requirements, the range of parts can vary; the aero parts are available in carbon fiber with a high-gloss or matt finish. Of course, so much carbon has its price, if you want the full range of optics, you have to invest around 50,000 euros. The rear wing alone costs 6890 euros.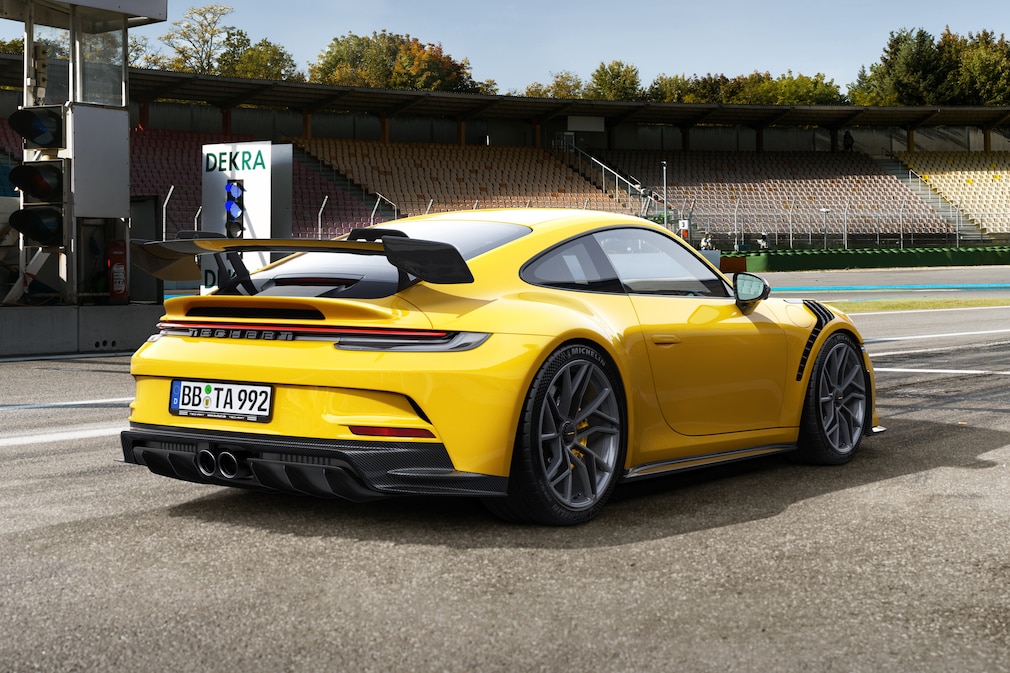 Of course, shoes should not be missing during an optics treatment. Here, the tuners from Leonberg in Swabia have new forged wheels with central locking (complete set: around 10,660 euros) in their range. The mixed tires are 9.5×20 inches at the front and 12×21 inches at the rear.
Roll bar and six-point harness for track use

In order not only to offer a sporty look on the race track, but also to provide additional protection in terms of safety, Techart has a few more in the interior club sport-Highlights in portfolio. The customization should vary from the choice of materials to motorsport parts.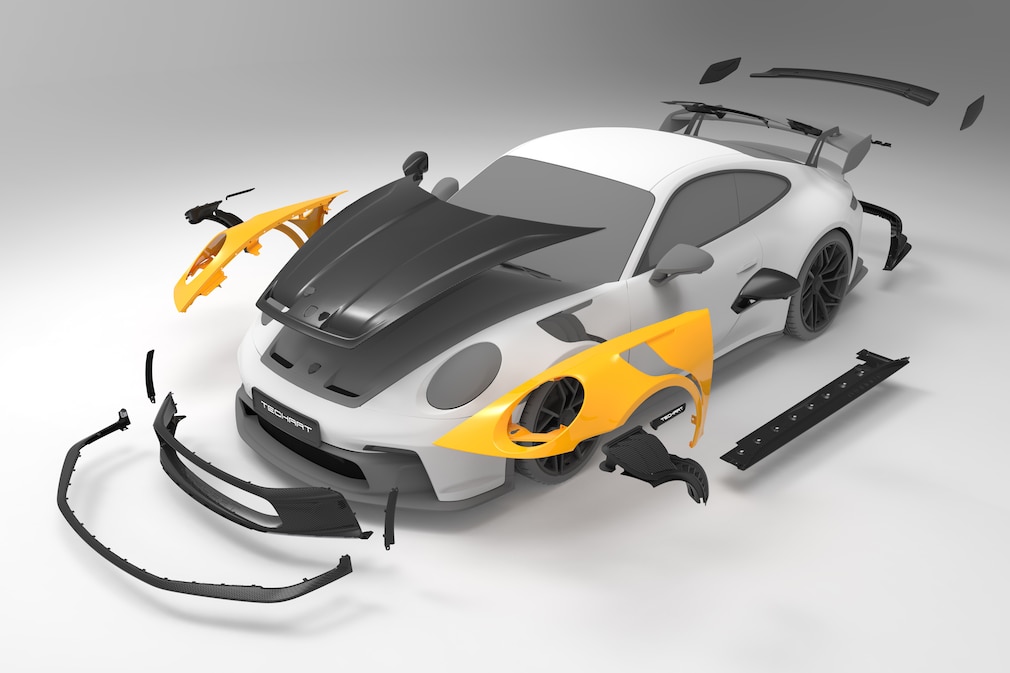 An FIA-homologated steel roll bar (3915 euros) should offer more safety in the cockpit in an emergency. The six-point seat belts, which are also homologated, are intended for use on the race track and are intended to keep the driver and front passenger even tighter in their seats. The optics treatment for the GT3 and GT3 Touring can already be ordered, and the first deliveries are expected from October 2022.