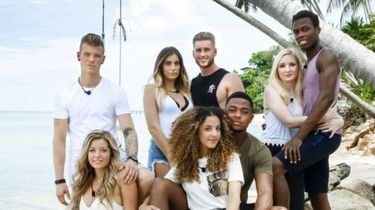 Good news for Melissa and Gianni. The couple, known for the most recent season of Temptation Island, is expecting their first child.
Gianni shared the happy news on Instagram. "I can't explain how happy I am to be able to share this news. We will become father and mother in December. " The future father also shares a number of photos, including how he kisses Melissa's belly. Melissa is due on December 7.
Against the rules
Fans of the high-profile program have not forgotten the couple. The two had to leave the island early because they had both smuggled a mobile phone. Something that is absolutely against the rules.
In Temptation Island four couples test how strong their relationship is. The couples are taken apart and housed in a villa where they spend time-seductive bachelors. The program has broken or at least put pressure on several relations.
Popular
The drink, jealousy and seduction series is extremely popular. Metro media expert Rob Vergouwen previously spoke about the appeal of the program. According to Vergouwen, the appeal is simple. "You are actually watching an accident in slow motion. But then one without killing, you justify yourself that you keep looking. "
Nevertheless, early this year it was uncertain whether RTL would continue to broadcast the program. In the similar program The Villa the recordings were suspended after sexual misconduct was discovered. In early February, however, the channel announced that the recordings could proceed and that lessons had been learned. For example, internal processes were adapted and a more careful process started between editing and deployment.
NewsABC.net