Cars
Tesla Model 3 in the test: The Tesla Model 3 offers more than others
Does that sound familiar to you? You know a person by sight, but you don't like him, you don't like him in any way. But you keep bumping into each other by accident. And at some point you talk and realize: really a great guy!
That's how I feel about the Tesla Model 3. My list of prejudices was longer than that of the extras you can buy. OK, not that many. But still.
The currently best electric cars

Selected products in tabular overview

| | | |
| --- | --- | --- |
| BMW iX | RRP from EUR 77,300, savings: up to EUR 13,386 | |
| Kia EV6 | RRP from EUR 44,990, savings: up to EUR 14,069 / in leasing from EUR 274 | |
| Mercedes EQS | RRP from EUR 97,807, savings: up to EUR 6,152 | |
| Hyundai Ioniq 5 | RRP from EUR 41,900, savings: up to EUR 12,280 / in leasing from EUR 234 | |
| Audi Q4 e-tron | RRP from EUR 41,900, savings: up to EUR 12,420 / best leasing price: EUR 89 | |
| Skoda Enyaq iV | RRP from EUR 34,600, savings: up to EUR 11,584 / best leasing price EUR 124 | |
| Mazda MX-30 | RRP from EUR 34,490, savings: up to EUR 13,035 / in leasing from EUR 90 | |
| Smart EQ for two | RRP from EUR 21,940, savings: up to EUR 8,240 / in leasing from EUR 77 | |
| Tesla Model 3 | RRP from EUR 46,560; Savings: up to EUR 7,975 / best leasing price EUR 289.00 | |
| Opel Corsa-e | RRP from EUR 30,400; Savings: up to EUR 11,920.00 | |
| Volvo XC40 Recharge | RRP from EUR 48,650; Savings: up to EUR 9570.00 | |
The everyday test with our Model 3 (from 52,965 euros) from like2drive was a positive surprise for me in many ways. If you want to get to know a car, you should clean it yourself, inside and out. I did this. Where are cables hanging down? Where are sharp edges? Where is something lousy put together? What is wrong? What feels cheap?
Honest answer: I haven't found anything that's really cheap and annoying except for the door handles. But they aren't installed incorrectly. Here, design and aerodynamics clearly take precedence over everyday use. Terribly fiddly.
The fun: Feels sporty in every way. Acceleration 6.1 seconds to 100, 325 hp, rear-wheel drive. Everyone likes that. The design: There are prettier cars, 1000 percent. The front hood is too short, falls off too much. But I understood the effect: the driver doesn't see any sheet metal, he sees the road in front of him. That's on purpose.
The seats: More lateral support would be better, it's just not BMW or Audi sports shells. But you sit comfortably. In all places. The material: The quality is not top class, but good, the impression (here the puristic design helps) is pleasing. Some colors go better together somewhere else.
The seat: surprisingly much, even behind. 2.88 meter wheelbase is noticeable. The circuit: On the steering column arm, as with Mercedes. Practical, no question. The speedometer: There is no front driver. I can understand that he misses customers. But the screen shows everything. Menu navigation like on a smartphone or tablet, you quickly get used to it. Voice control: Top. Why can't everyone do that.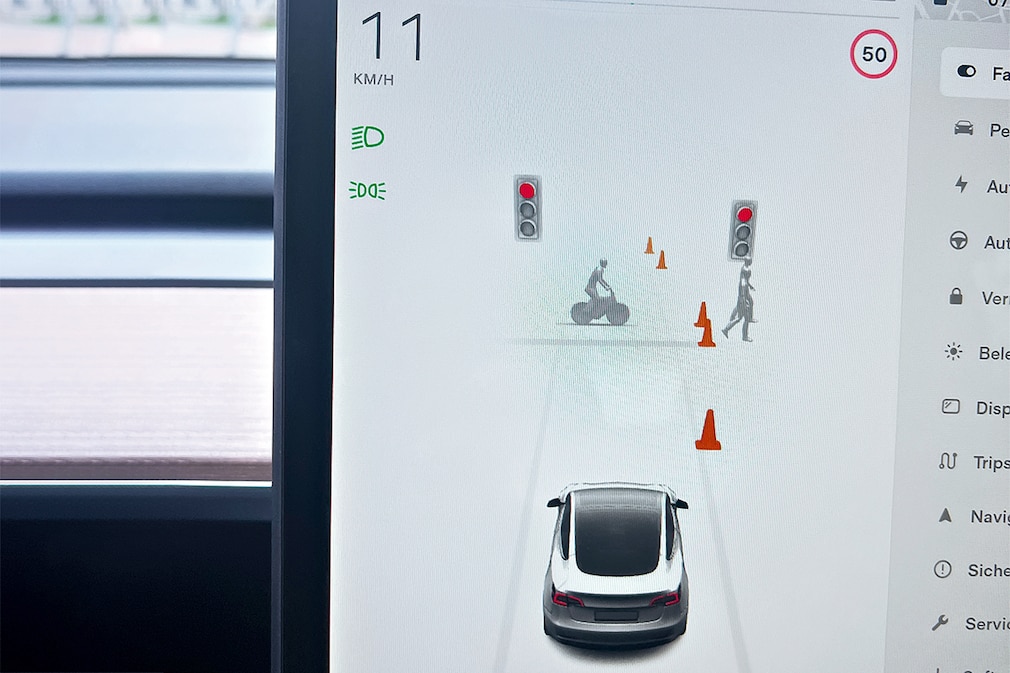 The range: 491 km according to WLTP, 300 are realistic, and more if you drive slowly. And slow means under 130 km/h. Always keep an eye on the ad. At the beginning you think: Wow, he'll go a long way, after 100 km on the motorway at 150 km/h things look different. Good: The Tesla gives instructions: Now drive below 120 km/h, then you can still reach your destination. And of course he knows all the charging stations. Good again: No charging card, no chip, no app, Tesla recognizes Tesla, plug in and it charges with 150 kW, very quickly.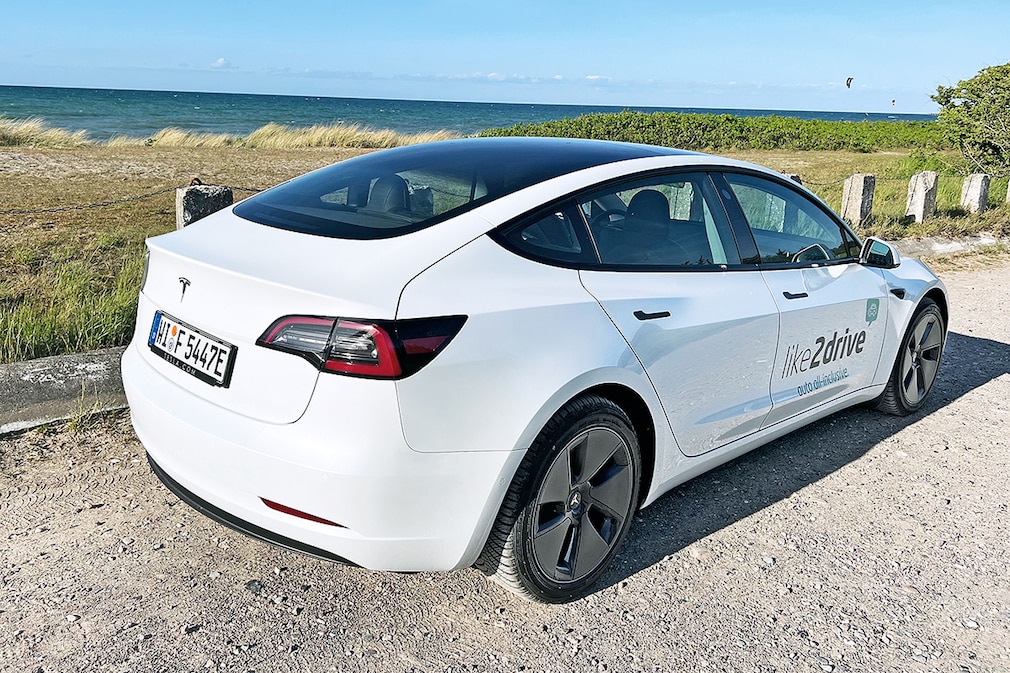 The entertainment: We are sitting outside in the restaurant, the kids (there are three of them) are getting impatient because their parents still want to talk. Car parked in sight opposite. You sit down, start a racing game. Steering wheel is steering wheel, gas and brake are gas and brake. All eyes of the others in the restaurant wander to the car.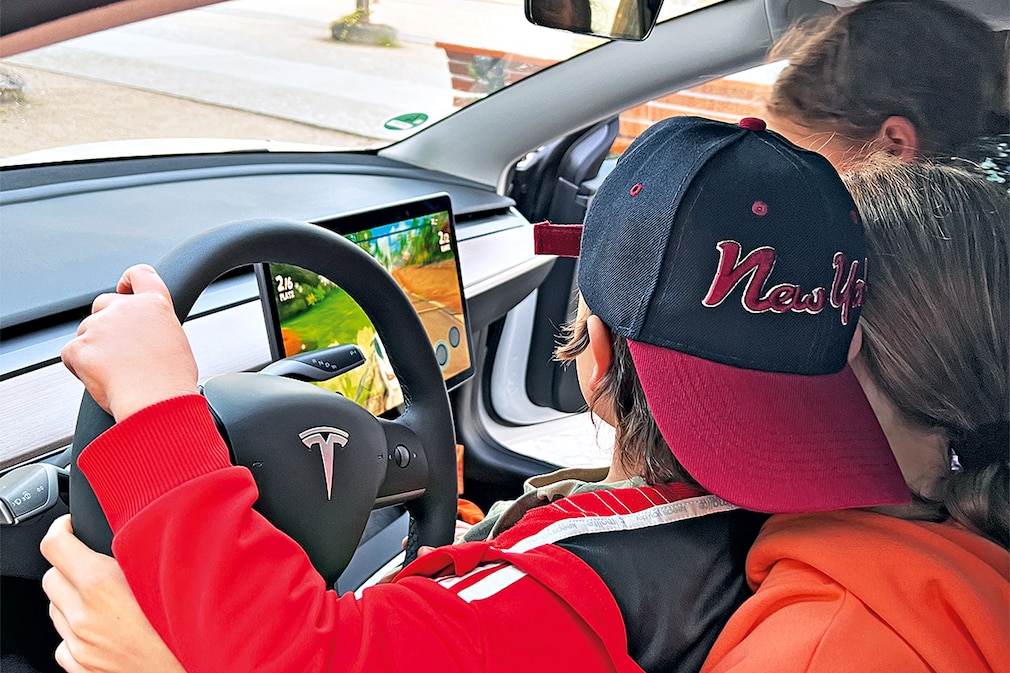 Second example: At the traffic light, quickly press a button to park and use the outside loudspeakers. The voice is alienated (male and female) – but we have a lot of fun addressing familiar and strange people. Third example: Yes, the much-discussed fart pillow. It's pretty funny to fly up every seat in a crowded car. Can you find it good or not from an educational point of view, but I think about it.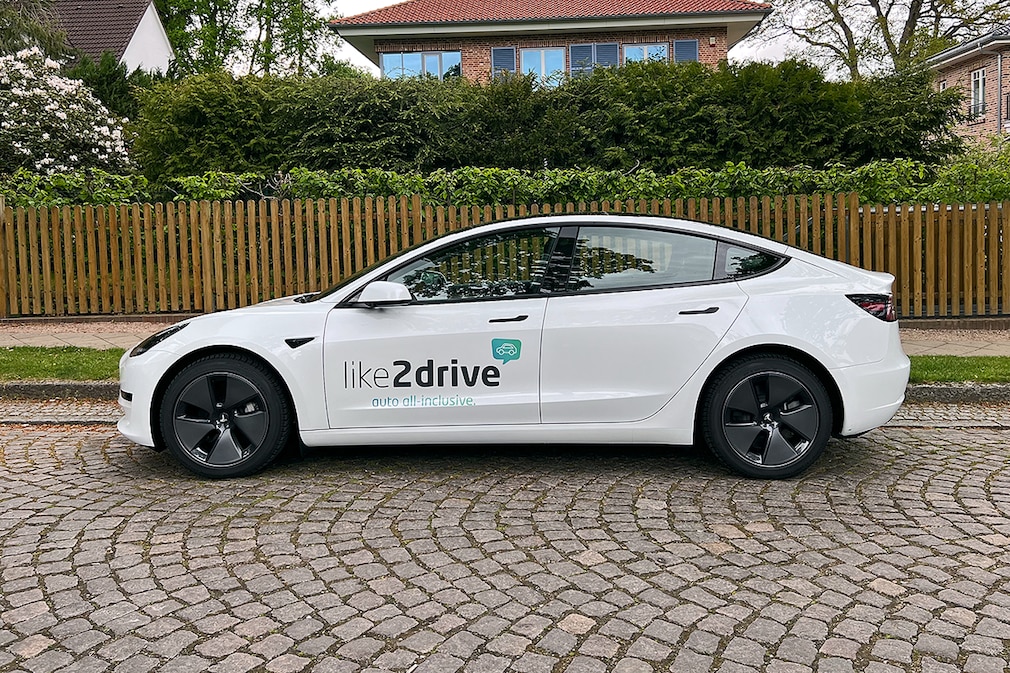 If cars are the smartphones of the future, but if cars sit around most of the time, what better way to use them? Only watching TV in the car is entertaining to a limited extent, but also only ordering things from Amazon. What's up? Elon Musk says: "Whoever wins this fight, whoever has the best idea, owns the future." In any case, the Model 3 offers more than others. The price: around 45,000 euros thanks to the e-bonus!