Cars
Tesla Model 3: Not perfect, but the concept is impressive
I'm not a huge Tesla fan. And when I get in, I know why. I'm an automotive traditionalist – even if I'm basically open to alternative drive concepts. However: A car must be operated intuitively and be coherent. The Model 3 from Like2drive makes it a bit difficult for me even before the start on the long haul.

Instead of a key, there is a flimsy chip card to unlock it. The door handles are simply mounted the wrong way around. They fold forward. Inside it goes on – operation almost exclusively via the central monitor. fiddly.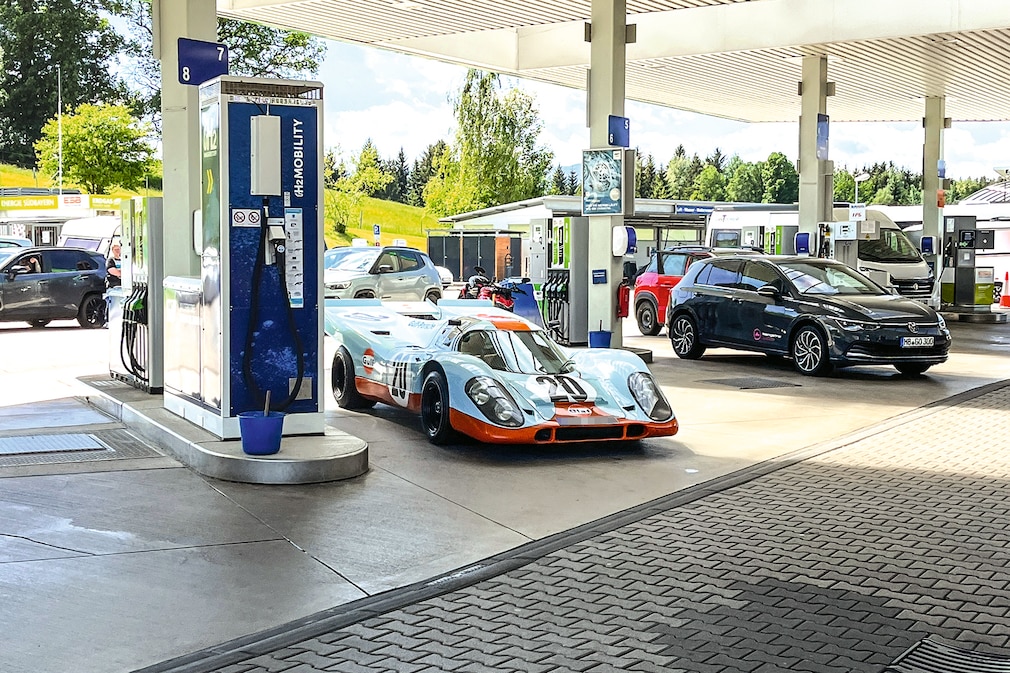 Just read the mileage before you start your journey? For those with little Tesla experience like me, a dive into infotainment. The animal-free leather crumples artificially, and at 1.95 meters I feel a bit too tall for the flat windscreen.
Model 3 analyzes the traffic situation
Stop! Brief pause. Note to self: stay neutral. After a short period of getting used to it, I mastered the screen and began to appreciate the clear display of the navigation map. The cameras recognize cyclists, trucks, other cars, traffic lights, cones.
And even if the steering feels a bit like the steering wheel on the PlayStation 2 back then, the driving experience is relaxed to casual. As you can see, I'm slowly warming up to the Model 3 and programming my destination in southern Germany into the navigation system. And then I begin to understand what makes Tesla fans so excited about these cars.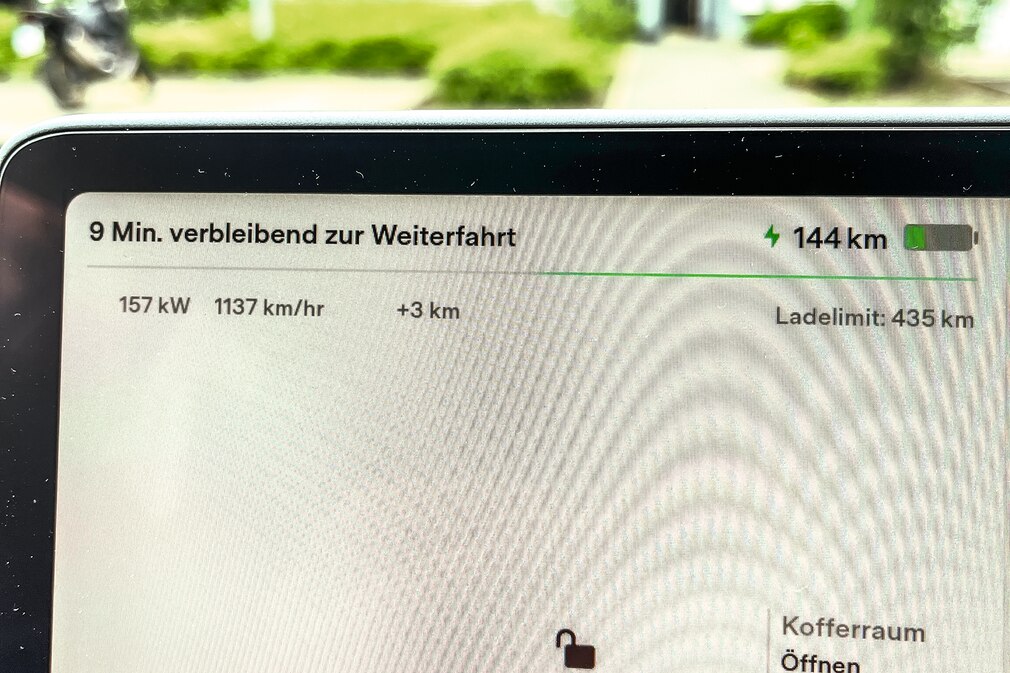 The Model 3 independently suggests a route from Supercharger to Supercharger. Also tells me that for the time being I should not drive faster than 120 km/h for the fastest arrival time at the destination.
Okay, I stick to it and a short time later I head for the first Tesla charging station. Open the flap, plug in the cable – it buzzes. The power is on. It couldn't be easier!
Peak charging with almost 160 kW
Opposite, the other e-car drivers are waiting with their colorful bunch of charging cards at the fast chargers for a free space. There's a Model S and I on the Tesla page. And it stays that way for the whole trip. Free Tesla chargers are displayed in real time in the navigation system.
I never see a zero after a good 3000 kilometers. I always pull up to an empty column, charge with almost 160 kW at peak times and am gone again before I get bored. Sometimes 15 minutes, sometimes 20. This is how e-mobility works. It feels like being a member of an exclusive club.
The somewhat stuck chassis, the clumsy traffic sign recognition and assistance systems that get scared in construction sites next to camping teams. All of that needs to be mentioned too – and yes, it annoys me.
But I have to be honest, as soon as the pre-conditioning primes the battery a few kilometers before the next charge, I inevitably grin.
Charging in the Tesla is impressive and puts you in a good mood – in contrast to many other e-cars! Incidentally, my Model 3 long-distance average consumption of 15.7 kWh is also good as a mood lift. Not every Stromer can do that.
And so I'm still not an outspoken Tesla fan when I last closed it. But at least a Tesla fan understander.
relationship status
Commute The only point of criticism: the tight chassis. Points: 4/5
Shopping Camera surveillance helps against parking lot bumps. Points: 4/5
Transport Deep trunk. A station wagon would be even better. Points: 4/5
Vacation Holidays for two or three are possible, with four it gets tight. Points: 3/5
family life The kids have fun with the infotainment. Points: 4/5
In a nutshell
What will the neighbors say if I drive up? I don't care about cars, but Tesla is awesome!
Why would I recommend the car to my best friend? With the Supercharger network, it is fully suitable for long distances.
What do I remember? The Model 3 driver in oncoming traffic who greets casually as if we were two motorcyclists.
Tesla Model 3
• Perfomance 239 kW (325 hp)
• Battery capacity 60kWh
• L/W/H 4694/1849/1443mm
• trunk 561 l rear + 88 l front
• 0-100km/h 6.1s
• Top 225km/h
• Consumption (WLTP) 14.4kWh/100km
• Price from 52,965 euros