Cars
Tesla Model 3 now also in car sharing: Berlin, Hamburg & Munich
Few cars are in as much demand as the Tesla Model 3. The cheapest Tesla model has quickly become a status symbol for technology enthusiasts. But now everyone can enjoy the entry-level Tesla, at least temporarily, because car-sharing provider Miles is now offering the American e-car in the cities of Berlin, Hamburg and Munich.


However, the provider ties the use of the popular model to a few conditions. Anyone who wants to drive a Tesla must be at least 23 years old and have been for more than a year driver's license and have already made 20 trips with Miles vehicles.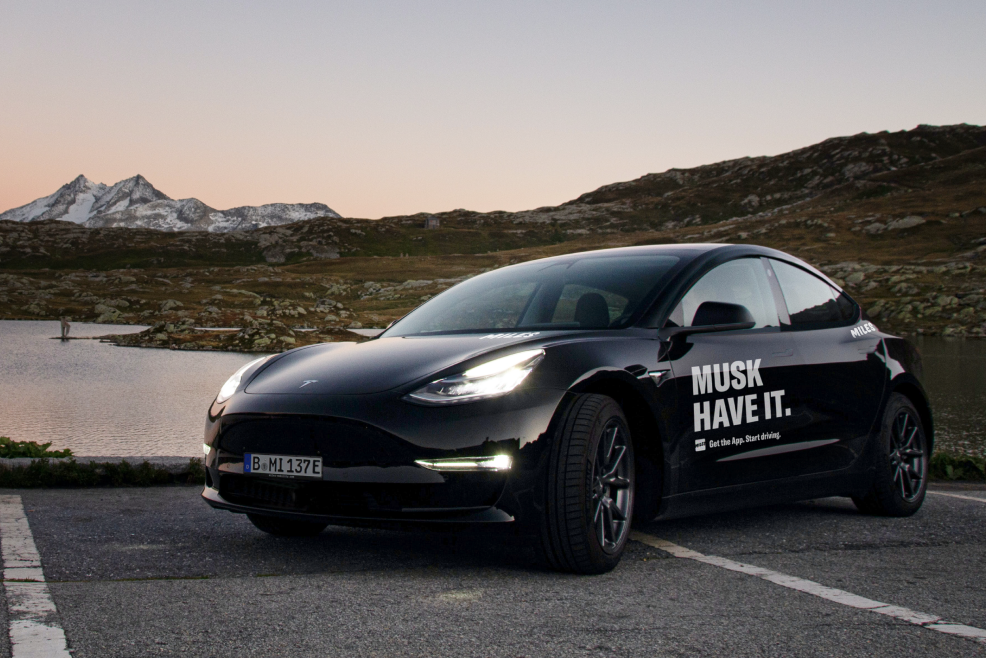 With the journeys already made, the customers should earn a certain amount of trust. However, users of the passes offered by Miles can also buy this trust. If you use the "Silver Pass", you only have to show that you have made ten previous trips; holders of the "Platinum Pass" can start driving immediately.
Book a Tesla Model 3 via the smartphone app

Within the Miles app on the
smart phone
the new Tesla Model 3 can be recognized by the star symbol. The e-cars run under the new "Premium" category of the car-sharing provider. The pricing model remains the same for the Tesla. In addition to a rental fee of two euros, there is a fixed amount per kilometer driven. In the case of the Model 3, this is 1.19 euros. Hourly and daily packages are also possible. If you want to use the Model 3 for three hours (40 km included) you pay a flat rate of 34 euros, for six hours (60 km included) it is 59 euros. The daily packages charge 74 euros (50 km included) and 99 euros (100 km included) for 24 hours.
Miles is not the first provider of special cars

It remains to be seen whether the Tesla models will remain on offer at Miles in the long term. Also the former rental car provider
Car2Go
(today Share Now) tried to offer special vehicles for a special group of customers. At that time, the company relied on Mercedes CLA 45 models. The 381 hp hp strong
compact car
were hard to find and were quickly taken out of the fleet.