Cars
Tesla Supercharger: This is where e-car drivers from other brands can charge
The electric car pioneer Tesla In addition to innovative e-cars such as the Model S, the Model 3 or the new Model Y, it also offers an extensive range Network of fast charging stations. The so-called Supercharger of Californians charge quickly, allow enough range to the next charging location – and payment is automatic for Tesla owners. No wonder this fast charger are important to Tesla's success.
Until now, these super-fast charging stations were only available for Tesla models – if only because of their own charging adapter, which does not fit on CCS sockets from VW, Audi & Co. Since the beginning of 2021, Tesla has planned to donate electricity to other brands of cars as well. This is now being implemented in a large-scale test: From now on, anyone can charge at 16 locations in Germany with a total of 314 charging points!
At which locations can e-car drivers from other brands charge?
Specifically, these are the locations Pfaffenhofen (A9 Bavaria), Erlangen (Erlangen AA3/A73 junction, Bavaria), Leonberg (Leonberg triangle AA8/A81, Bavaria), Kaltenkirchen (
A7, Schleswig-Holstein), Böblingen (A81, Baden-Württemberg), Kassel (downtown, Hesse), Posthausen (A1, Lower Saxony), Oberhausen (A42, NRW), Erftstadt (A1, NRW), Ulm (A7, Baden- Württemberg), Hilden (Hilden A3/A46 junction, NRW), Sindelsdorf (A95, Bavaria), Emsbüren (Schuettorf A30/A31 junction, Lower Saxony), Wörth (A65, Baden-Württemberg), Busdorf (A7, Schleswig-Holstein), Plauen (A72, Saxony). Almost all are conveniently located directly on a motorway or a motorway junction.
How much does loading third-party products cost?

Anyone who wants to charge here has two tariff options: The basic price is 70 cents per kilowatt hour. Anyone who fills up at Tesla more often can take out a monthly membership of 12.99 euros via the app and then charge for 55 cents per kWh. This makes the special tariff worthwhile from 87 kilowatt hours per month – for most Tesla models, this should already include one battery charge.
Tesla's base price is very cheap; at Ionity, for example, onlookers pay 79 cents per kWh. The club model from Ionity is significantly cheaper, with a monthly basic fee of 17.99 euros you pay an electricity price of only 35 cents per kilowatt hour. However, Ionity requires a minimum membership of twelve months.
Tesla drivers can charge at their previous rate on the superchargers that have now been activated. In Finland, Denmark, Luxembourg and Switzerland, selected charging stations for other makes are now open. "We will monitor utilization at each location and evaluate the experiences of our customers," Tesla said.

Free electricity at 79 locations in Europe

Tesla offered a particularly attractive service for the 2022 winter holidays in four European countries – including Germany. In order to avoid traffic jams at the superchargers due to the expected high volume of travel, electricity was free at certain times on certain weekends. 31 superchargers were selected as German locations, at that time almost every fourth in the country. It is not known whether Tesla will repeat this PR campaign in the foreseeable future.

What can a Tesla Supercharger do?
How much does supercharger electricity cost?

Since April 2019, Tesla has been billing at many charging points based on the amount of electricity. A kilowatt hour (kWh) now costs an average of around 52 cents (as of May 2022). Usage fees may vary by location, according to Tesla. When billing by the minute, there are two phases (up to 60 kW/over 60 kW). Certain stations have different tariffs for peak and off-peak times. The E-Mobility Excellence Report 2022 provides tips for finding the best charging current tariff.

What are the technical specifications?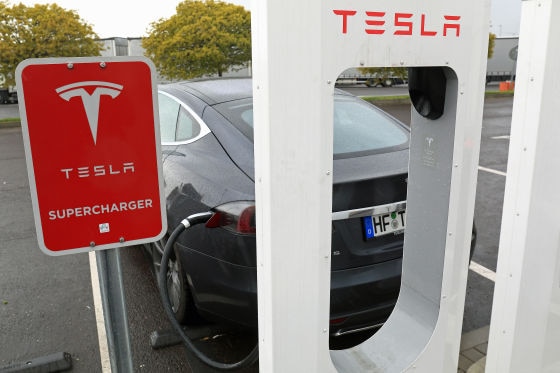 In this way, two cars can be charged at the same time. If the first car reduces its power requirements, the station gradually makes more charging capacity available to the other. The V3 superchargers used since 2019 work differently. They supply both cars with full power. Their central feature are modified, liquid-cooled cables. There is also a new control cabinet with a charging capacity of up to one megawatt.

Supercharger at home too?

Who can use a Supercharger?

In principle, only Tesla models with a suitable charging connection and activation via software can use the Supercharger. If you want to charge with a non-Tesla on one of the activated superchargers, you have to do this via the Tesla app.

When will the Superchargers be out for everyone?

Tesla CEO Elon Musk had already announced in July 2021
at Twitter
announced plans to open the Supercharger network to other brands as well. After the current step, a further opening is to be expected. At a Tesla quarterly conference, he added that the fast chargers should be controlled via an app; Third-party users would have to register and deposit a means of payment. That's how it happened. All markets in which Tesla relies on the CCS standard are in its sights, including Europe. The charging market in Europe is highly competitive.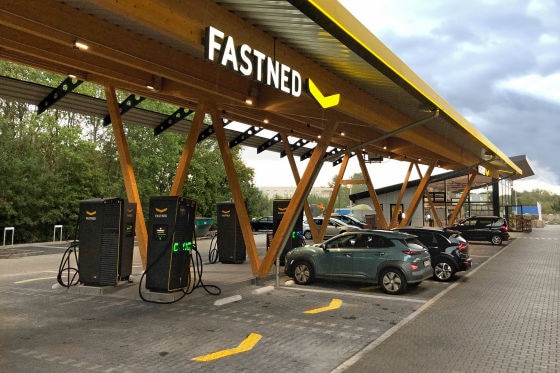 Where are Tesla Superchargers located?