Economy
The car trade is slowly moving again. Asked by Auto Stahl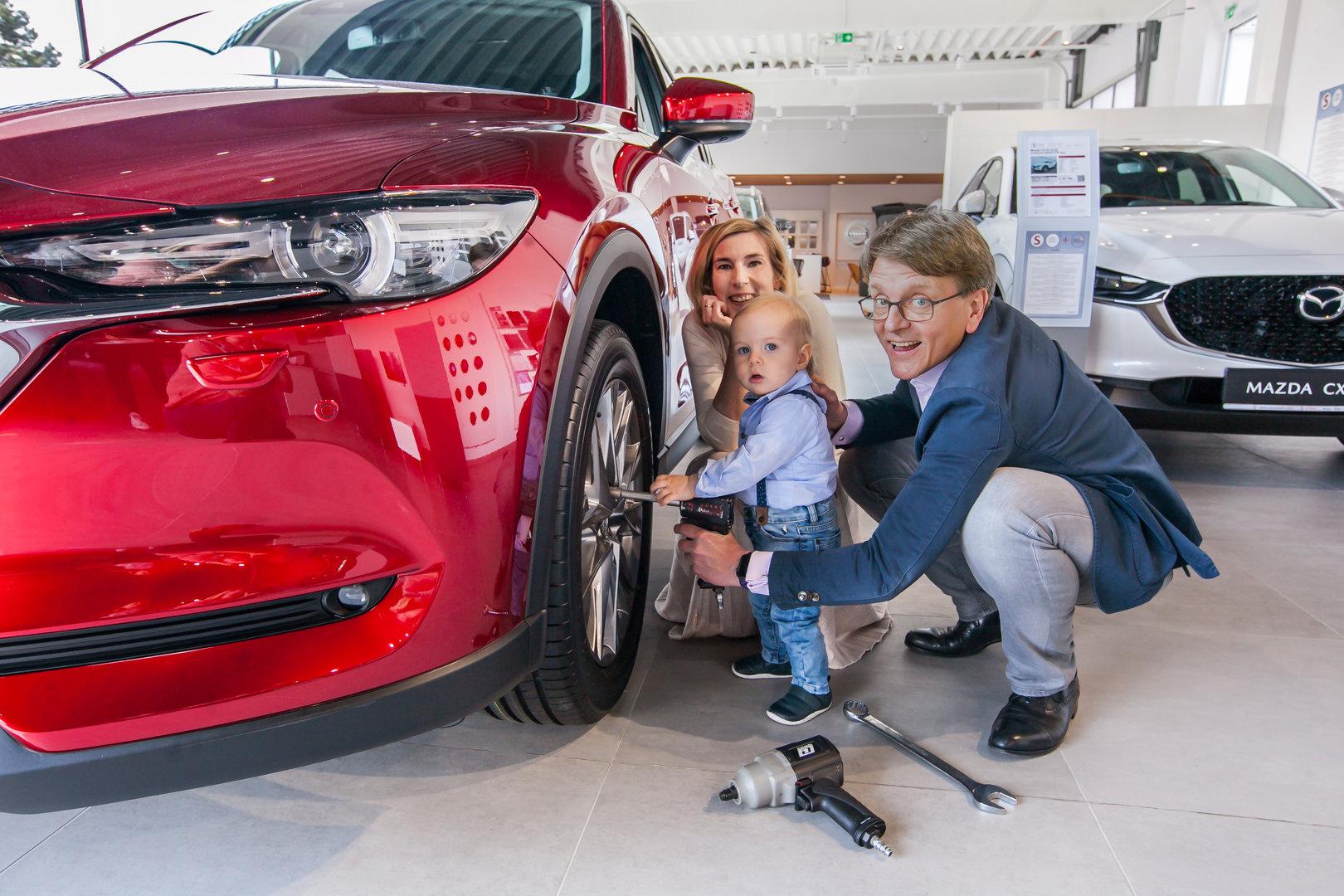 "I didn't think you could do that crisis from 2008/2009. But it was exceeded, "says Gernot Keusch, owner of automobile stole, pictured with Mrs. Isabella and baby Konstantin.
As of March 16, his companies, the car dealership and the workshops were closed. "Our businesses were like ghost houses," says Keusch. In front Easter you have set up a contactless emergency operation. They have been back in the workshop since Monday – almost full operation; shift operations are currently underway in retail.
The employees have been on short-time work since April 1, "although it is not as easy as it is presented," says Keusch. And alludes to bureaucracy.
Earned with around 100 employees automobile stole around 50 million euros in sales a year. "We won't be able to do that this year," says Keusch. The entrepreneur finds it difficult to make a prediction, "We lost half of March and April. I hope that we can get away with a black eye and a minus of 20 to 30 percent. " Keusch believes there will be closings in the industry. "I have experienced crises and do not wish that to anyone, I hope that we all survive", he says.
In May, the workshop will return to normal, the trade will take longer. "I hope that it will be over in June, but I rather believe in autumn."
Keusch generally notices a spirit of optimism: "People are becoming mobile again and luckily there are more and more inquiries."