Cars
The Golden Steering Wheel 2022 – How To Cars
Quiz question: What do racing drivers Hans-Joachim Stuck (71), influencer Betty Taube (27) and TV chef Steffen Henssler (49) have in common? The passion for cars! That's why the three belong to the jury of the Golden Steering Wheel 2022 from AUTO BILD and BILD am SONNTAG, the most important car award in Europe.
All finalists are winners
Really important? But how! Elon Musk announced the first Gigafactory on German soil from our stage in 2019, he made video talks in which his golden steering wheels could be seen in the background (he has three). The bad news for him: It stays that way for the time being. Tesla was not in the final this year with the Model Y built in Germany – you, our readers and users, decided that. They chose the respective top three in seven classes from 47 new releases, i.e. a total of 21 cars that made it into the final. And your decision is, let me put it that way, a "hard door". That's why all the finalists are winners and feel like one.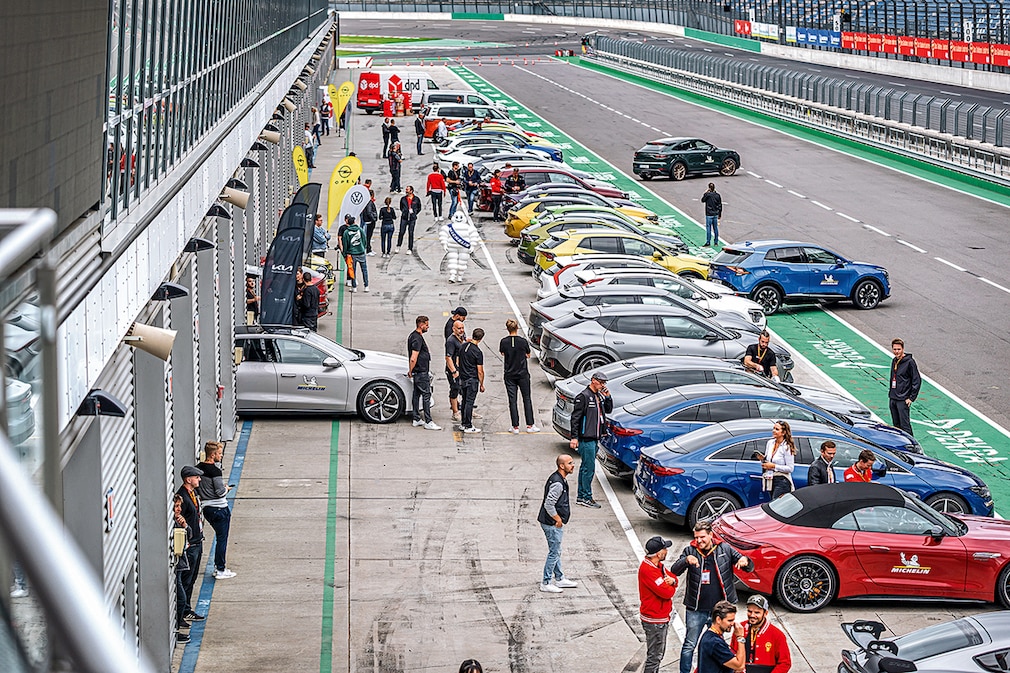 That our jury also had 21 members this time?
A nice coincidence. Cars and judges met at the DEKRA-Lausitzring. Made possible also with the help of our partners – DEKRA, Michelin, Shell Recharge and DPD – and all the manufacturers who came to the test track with their teams. For racing driver Sophia Flörsch (21) it was "a matter of honor, I've been looking forward to it for weeks". At 15 she was our youngest jury member. She showed BILD am SONNTAG editor-in-chief Alexandra Würzbach ("And I thought I drove fast, Pustekuchen") how to drive the ideal line on the 3.2-kilometer course. With actor Tom Beck (44), perfectly trained by "Alarm for Cobra 11", Flörsch drifted in competition.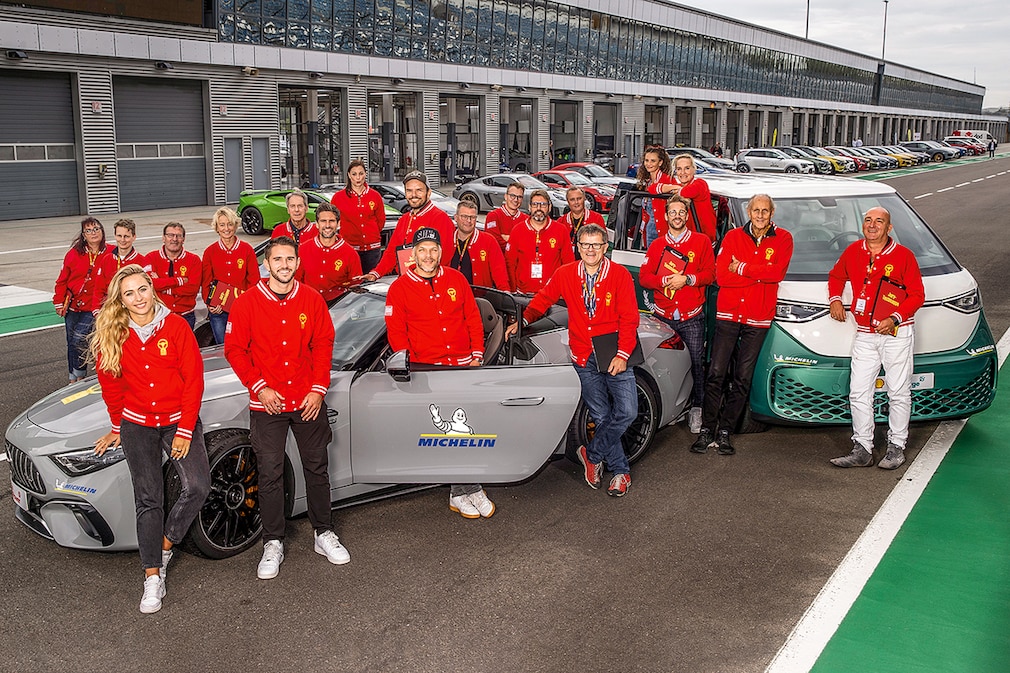 The women's power was completed by Isolde Holderied (55), Lina van de Mars, who celebrated her 43rd birthday on the day of the test (… and still didn't think twice about being there), and Claudia Tenambergen (52), who this time our readers' was a judge. Why? Because she sits in the car every day and knows her way around. Which cars did you like the most? "Five," she said, "but if it were just one, it would be the Porsche Cayenne GT Coupé." Sidney Hoffmann (43), the PS professional, says happily: "When can I get to know so many cars in one day. A crash course without a crash!" BILD editor-in-chief Johannes Boie, the racing drivers Daniel Abt (29) and Maximilian Götz (36) and all the other jurors ultimately had to make a decision. Who do I give how many (or how few) points for what?
Many customers ask about sustainability – and so do we testers.
But testing wasn't about chasing the fastest across the course. But about driving behavior, chassis, drive, harmonious transitions, brakes – and also processing, design, haptics, voice control, logic and sustainability. The Lambo man said to me about the Lamborghini Huracán Tecnica with 640 hp: "What is sustainable about this car is that it will still be driving in 30 years." Anyway, it's not totally wrong. Inside the Nio ET7 is Karuun, a wood extracted from the rattan palm. There are 106 recycled PET bottles in the seat fabric of the Kia EV6 GT, at Mercedes plastic is no longer new plastic, the VW ID. Buzz is completely sustainable on the inside. With the BMW iX M60, leather is no longer leather if desired, but vegan. You don't see the difference. Many customers ask for it – and so do we testers.

In the end there were zero accidents, zero breakdowns – and seven winners, plus the winners of our special prizes. But the secret will only be revealed at the celebratory gala in the Axel Springer House in Berlin on November 9th. Hans-Joachim "Stucki" Stuck has the final word for today: "It was fun, for me it was the best day of the year!"