Cars
The Mercedes-AMG C 43 (2022) only comes as a four-cylinder
Presentation, price and market launch: C 43 probably from 65,000 euros

The new C-Class is finally becoming an AMG! As the C 43, the Swabian mid-range gets a sporty four-cylinder for the first time and will do without the previous V6 in the future.
The engine comes from the 45 models of the A class, but is supplemented by an electric turbocharger. The price? At least 65,000 euros will certainly be due from mid-2022, the estate is of course correspondingly more expensive.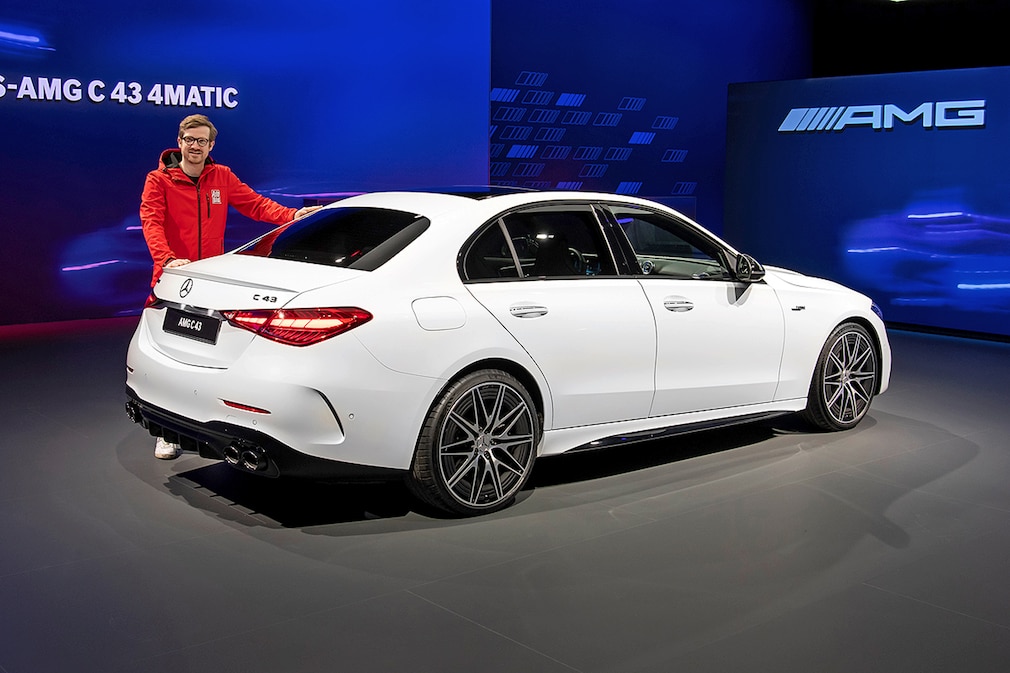 Appearance and interior: AMG is based on equipment line

Traditionally, the sheet metal dress of the C 43 does not change much compared to the normal C-Class with AMG-Line. At first glance, only the plaques on the fenders and the four round tailpipes suggest the smallest C-AMG. Once inside, the new AMG sports steering wheel and the optional decor immediately catch the eye. Contrasting seams on the dashboard and in the door panels bring the right feeling. With the C 43, the Affalterbach-based company is also introducing a new generation of its optional performance seats.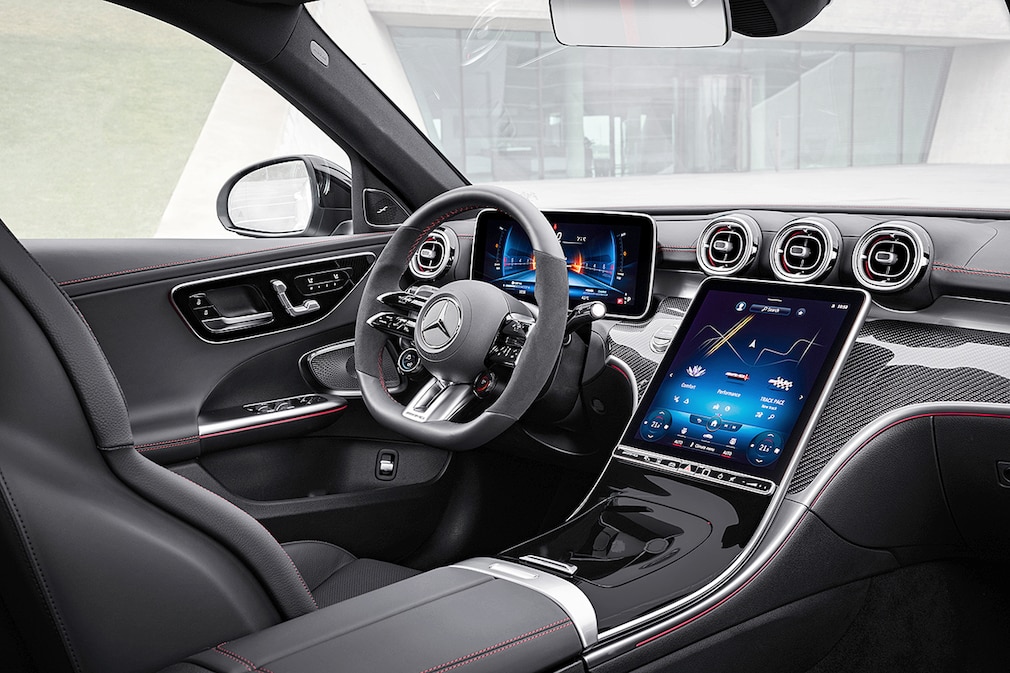 Equipment and engine: Electric turbo for the C 43

In addition to more power, the C-Class as a 43 model always gets all-wheel steering. The all-wheel drive with rear-biased torque distribution and the adjustable chassis are also part of the standard equipment of the C 43. With the
M
139 engine from the A class, the C 43 is now also given an engine that was completely rebuilt by a mechanic. The one man, one engine principle is typical for the majority of AMG units and is now also used in the smallest C-Class offshoot with the AMG logo.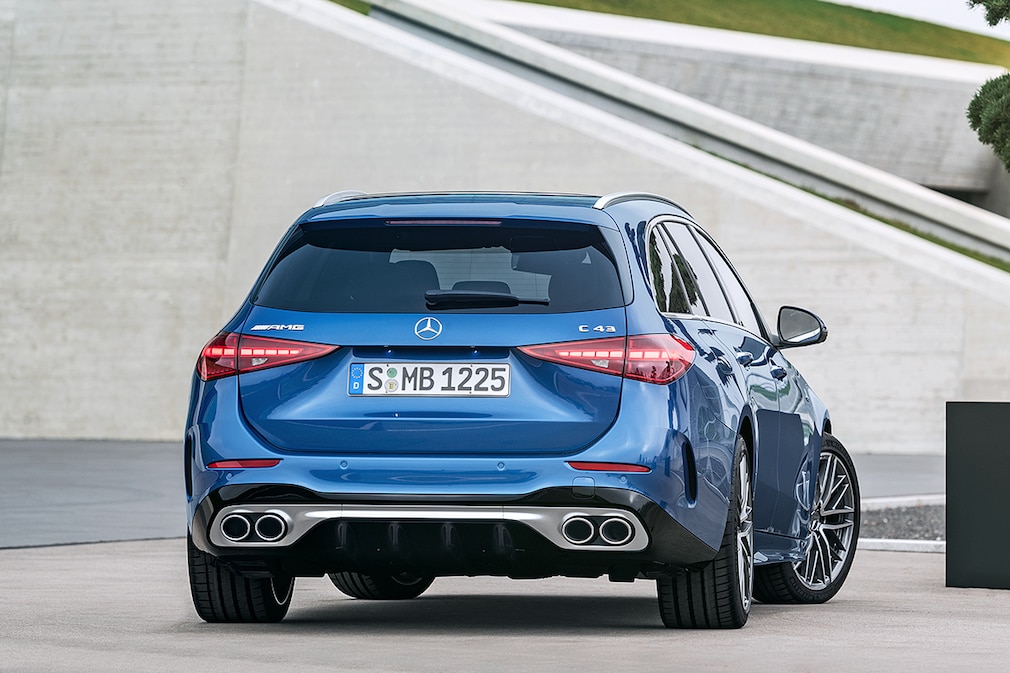 Performance: More than 400 hp in the C class

The mild hybrid delivers 408 hp (+ 14 hp hybrid boost) and is said to be able to convince with an electric turbocharger with particularly good response behavior without turbo lag. Here, a small electric motor is placed on the turbocharger shaft, which is why it can be operated independently of the engine speed and the amount of exhaust gas. The transmission is a nine-speed automatic with a wet starting clutch.