Cars
The Mercedes-AMG C 43 (2022): the prices are out
Presentation and price: C 43 starts at a good 71,000 euros (update!)

The new C-Class is finally becoming an AMG! As the C 43, the Swabian mid-range gets a sporty four-cylinder for the first time and will do without the previous V6 in the future.
The engine comes basically from the 45 models of the A-Class, but is supplemented by an electric turbocharger. The C 43 can be ordered immediately, and the sedan will cost at least 71,460 euros. The station wagon starts at 73,245 euros.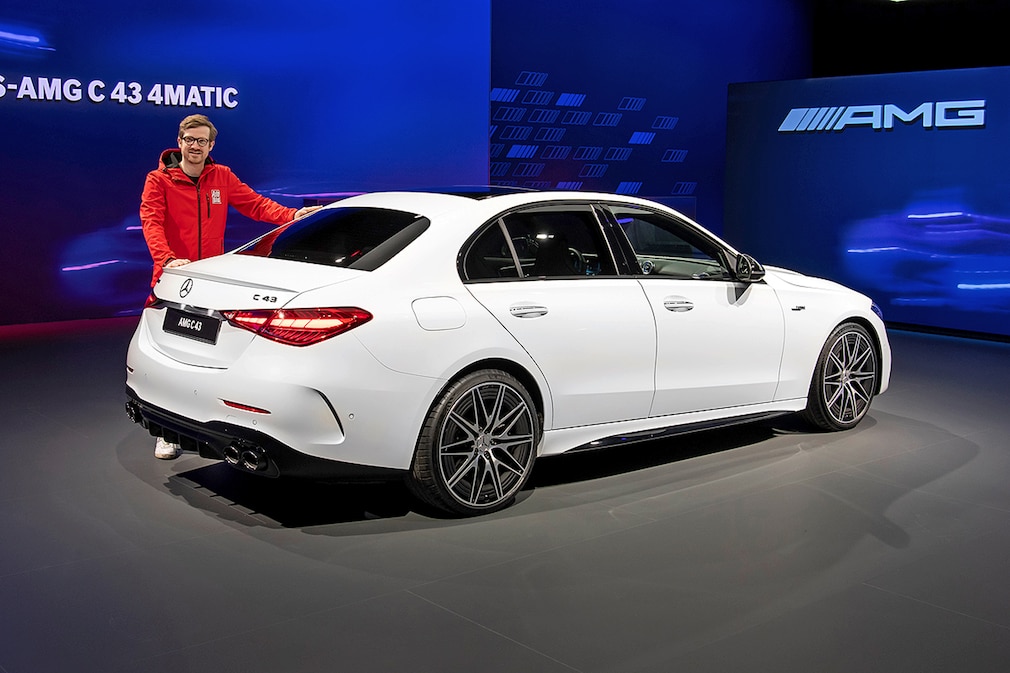 Appearance and interior: Contrasting stitching creates an AMG feeling
Traditionally, the sheet metal dress of the C 43 does not change much compared to the normal C-Class with AMG line. At first glance, only the plaques on the fenders and the four round tailpipes suggest the smallest C-AMG.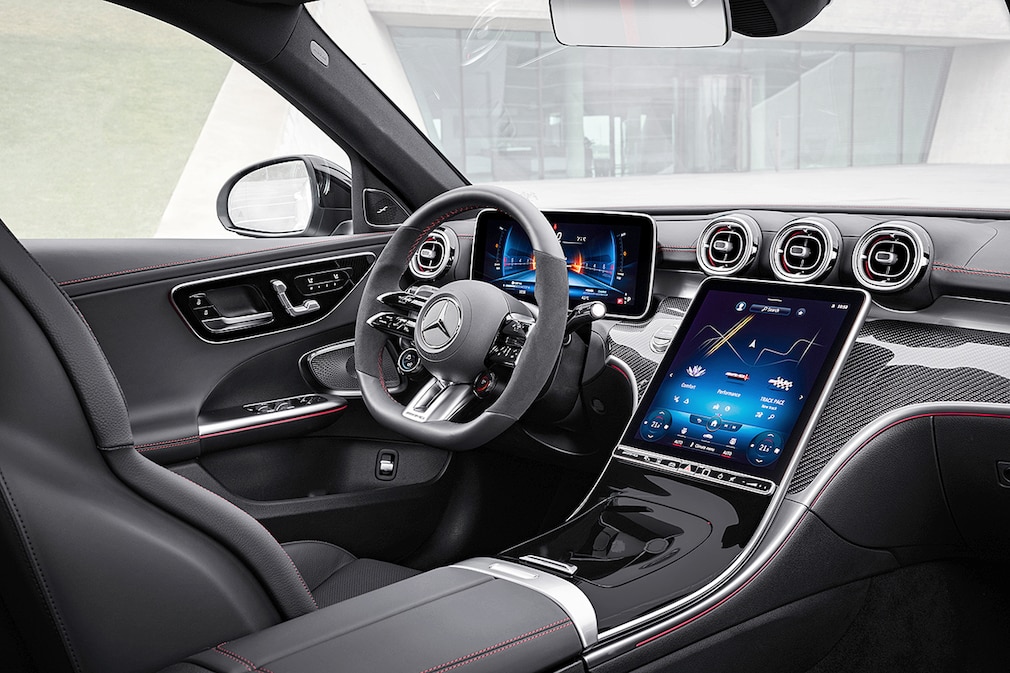 Once inside, the new AMG sports steering wheel and the optional decor immediately catch the eye. Contrasting seams on the dashboard and in the door panels bring the right feeling. A new generation of their optional performance seats was also introduced with the C 43.
Equipment and engine: Electric turbo for the C 43

In addition to more power, the C-Class as a 43 model always gets all-wheel steering. The all-wheel drive with rear-biased torque distribution and the adjustable chassis are also part of the standard equipment of the C 43. With the M 139 engine from the A class, the C 43 is now also given an engine that was completely rebuilt by a mechanic.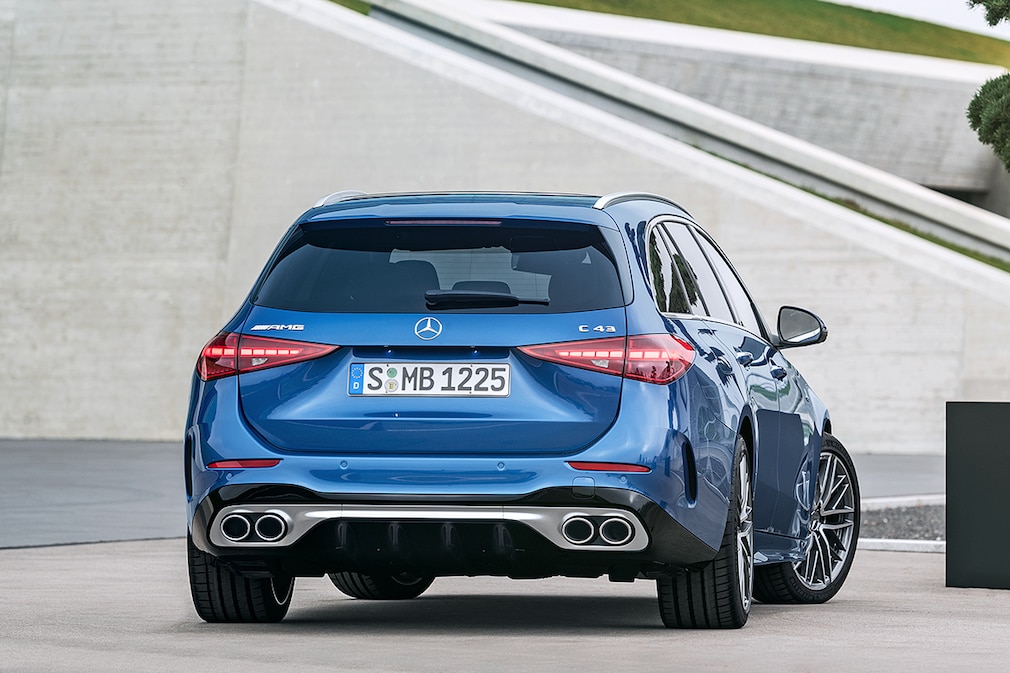 The one man, one engine principle is typical for the majority of AMG units and is now also used in the smallest C-Class offshoot with the AMG logo.
Performance: More than 400 hp in the C class

The mild hybrid delivers 408 hp (+ 14 hp hybrid boost) and is said to be able to convince with an electric turbocharger with particularly good response behavior without turbo lag. Here, a small electric motor is placed on the turbocharger shaft, which is why it can be operated independently of the engine speed and the amount of exhaust gas. The transmission is a nine-speed automatic with a wet starting clutch.
The C 43 completes the standard sprint to 100 km/h in just 4.6 seconds, the estate takes a tenth longer. It ends at 250 km/h, for a surcharge of a good 2250 euros in the "AMG Drivers Package" the top speed can be increased to 265 km/h.