Cars
The new Mazda2 Hybrid is a Toyota Yaris with the Mazda logo
While other collaborations between car manufacturers at least use their own lights and aprons, Mazda makes it easy: The new Mazda2 Hybrid is a Toyota Yaris with Mazda logos and lettering. Even the typical one "Hybrid" lettering from Toyota is adopted unchanged. So the first Full hybrid model from Mazda nothing more with the typical Kodo design the brand – the sporty, rounded Yaris look is also an eye-catcher.
In the interior there is accordingly the TFT instrument cluster, on which the speedometer and speed step are digitally displayed. The infotainment and various information about the hybrid drive, such as the state of charge of the battery, can be read on a central display measuring up to seven inches.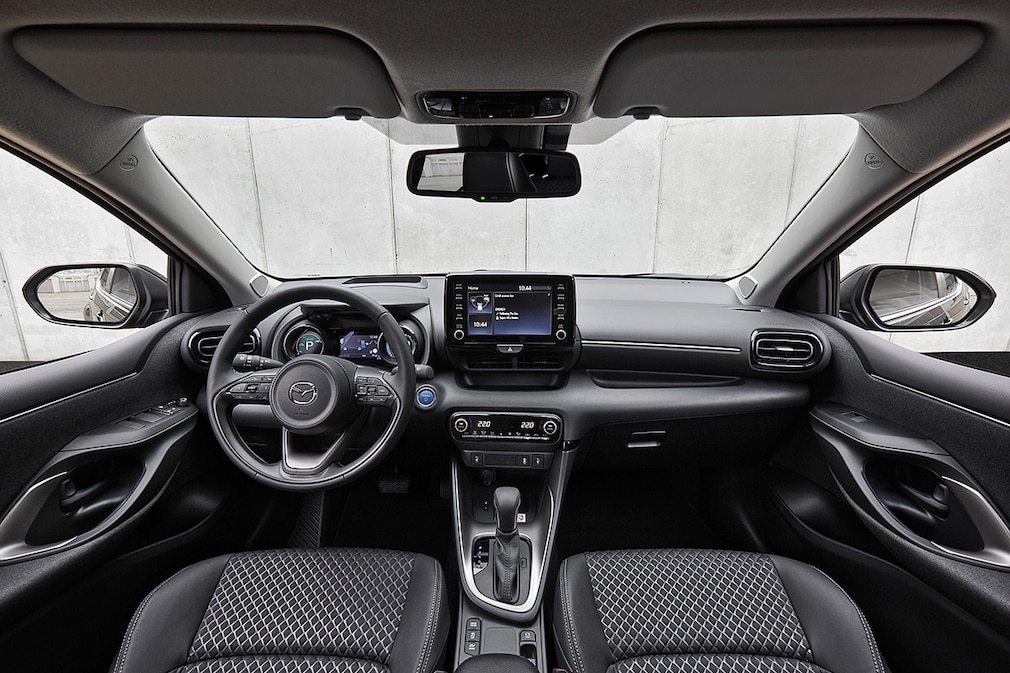 The Toyota drive in the Mazda2 Hybrid generates 116 hp

The heart of the car is of course the Toyota drive. A 93 hp 1.5 liter petrol engine and an electric motor with 59 kW (80 hp) together generate a system output of 116 hp. Shifting is done by a continuously variable automatic transmission. The sprint time of 9.7 seconds to 100 km / h and the battery-saving top speed of 175 km / h are not sports car values, but the consumption of the hybrid is extremely low: the Yaris and Mazda2 Hybrid only need four liters of Super per 100 kilometers (according to WLTP) . At the same time, the well-known model with a four-cylinder petrol engine remains in the range.
Dimensions, launch and price

When looking at the dimensions, it is noticeable that the hybrid variant is slightly shorter and lower than the regular Mazda2. Exactly it is 12.5 centimeters less in length (3.94 meters) and 1.5 centimeters in height (1.50 meters). Despite the great difference in length, the wheelbase is just one centimeter shorter at 2.56 meters. But the Mazda2 Hybrid is 1.75 meters but five centimeters wider and offers six liters more trunk volume, i.e. 286 liters. The market launch should take place in spring 2022, Mazda has not yet announced prices. If the Mazda2 Hybrid is based on the Yaris here too, it should start at around 23,500 euros.