Cars
The Subaru Impreza WRX STI is coming back
Good news for all Subaru fans: The legendary 22B STI is relaunched as a restomod. Responsible for this project is Prodrive – the company that developed and built Subaru's successful rally cars in the 1990s. The new edition will be shown during the Goodwood Festival of Speed ​​(23rd to 26th June 2022)!
The restomod already has a name: Prodrive P25. The number is not only a reminiscence of Subaru's first WRC victory 25 years ago, but also an indication of the limitation, because a maximum of 25 pieces of the P25 are to be made in Banbury, UK – by hand.
The original was only built 424 times

The design comes from Peter Stevens, who also designed the original WRC cars for Prodrive. And Prodrive has already published a first rendering: The P25 can hardly be distinguished from the extremely popular Impreza 22B STI.
Most notable difference: while all other Impreza WRX are four-door, the 22B STI is a coupe. Today, the 300 hp 22B STI, built just 424 times, is an absolute collector's item, for which top prices are now being paid.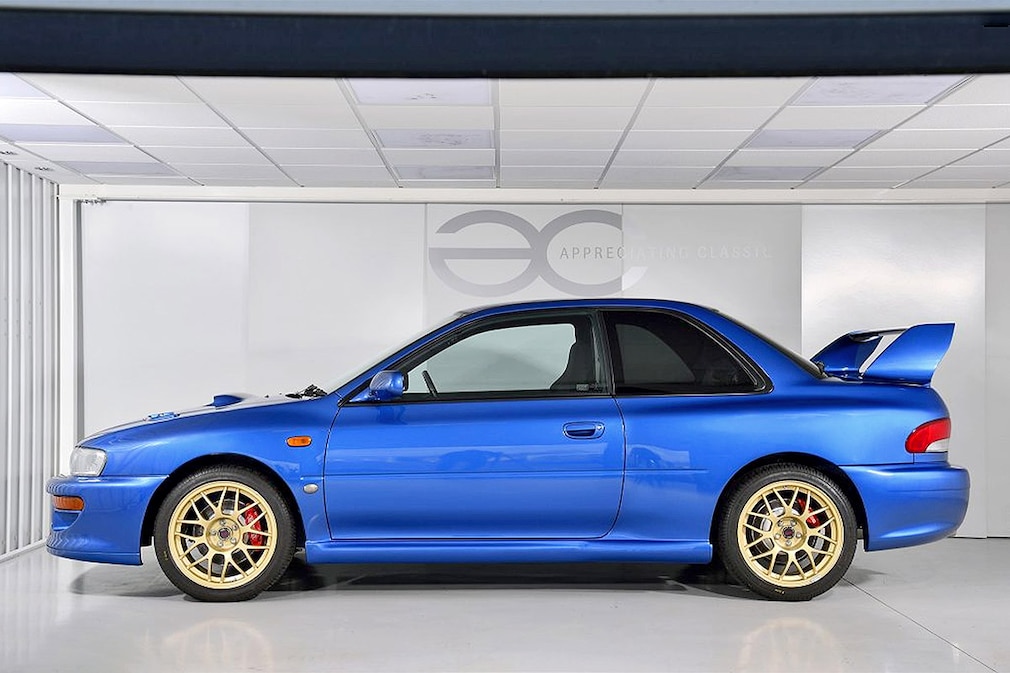 And this is exactly where Prodrive wants to build on. Of course, the new edition should not be a one-to-one copy of the original, but should start with modern technology. The P25 is said to be stronger and lighter than the 24-year-old 22B STI.
A four-cylinder boxer engine ensures proper propulsion. Prodrive wants to get over 400 hp from a displacement of 2.5 liters, and the power transmission is to take over a sequential six-speed gearbox. All-wheel drive is a matter of honor.
P25 with over 400 hp

Due to the extensive use of carbon, the P25 should be significantly lighter than the original, which was also a lightweight and weighed only 1270 kilos. At this point in time, however, Prodrive is not revealing any specific figures or mileage.
There is also no information on the price yet. However, it should be clear that the P25 will not be a bargain. For comparison: Used Impreza 22B STI are now traded for over 300,000 euros – if a car ever comes onto the market. AUTO BILD assumes that the P25 will be in a similar price range.
In any case, Prodrive is already on the gas: After the presentation at the prestigious Goodwood Festival of Speed, the first customer vehicles are to be delivered in 2022.