Cars
These all-electric jeeps will come to Europe by 2025
Jeep plans to launch four new, all-electric models in Europe by 2025. The first – a compact SUV – will be available in 2023 and will be presented in mid-October 2022.
The new models are part of the brand's plan to electrify the entire range by 2025. In Germany, the Wrangler, Renegade, Compass and Grand Cherokee are already available as mild or plug-in hybrids. Only the Gladiator is still on the market as a diesel.

First all-electric Jeep SUV in Europe from 2023

The Jeep Avenger is scheduled to come to Europe as the little brother of the Renegade in early 2023 – as the first fully electric one
SUV
of the brand. The compact SUV will be presented on October 17, 2022 at the Paris Motor Show – and then there will also be initial information about the price.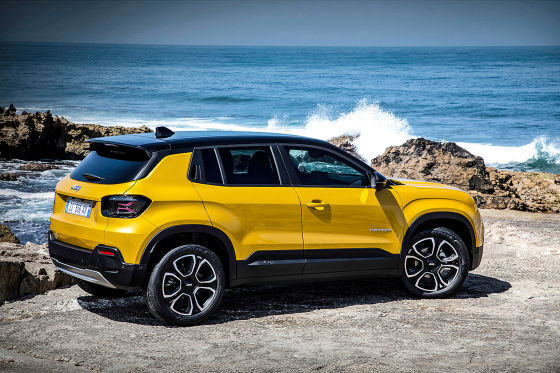 Many details are not yet known, but the Avenger should have a range of up to 650 kilometers, be equipped with a 360-degree camera and drive with all-wheel drive (i.e. an electric motor on the front and rear axles) or front-wheel drive. The all-electric SUV will be available to order from October 17th. The production site is the Stellantis factory in Tychy, Poland.
The electric brother of the Jeep Wrangler

Another new name in the Jeep portfolio: the Jeep Recon. Not only visually, but also based on the idea of ​​the Jeep Wrangler – but fully electric.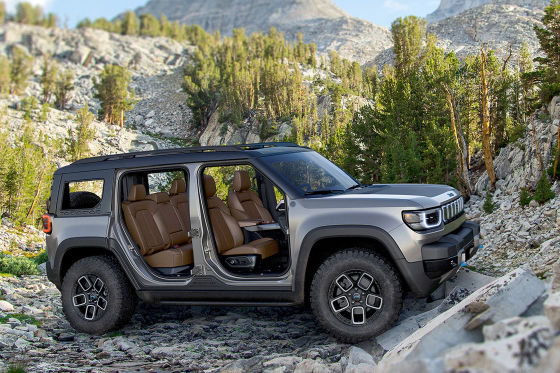 As with the Wrangler, the roof, doors and windows are removable. The off-road SUV comes with electric all-wheel drive and will be officially presented in 2023. Production will begin in North America in 2024, with the Recon set to explore European terrain from 2025.
Wagoneer: well-known name, new engine

A not unfamiliar name is the Wagoneer. But the drive is new: Because this SUV will also be purely electric. The idea is still that of a premium SUV in the middle class.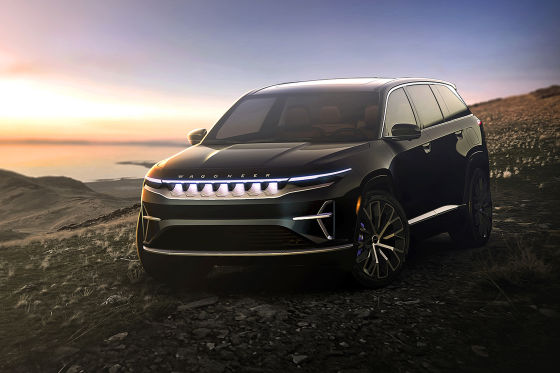 The range should be up to 650 kilometers, the power at 441 kW (600 hp). This model will also be presented in 2023 and will be produced in the USA from 2024. The new Wagoneer is then also planned for Europe.
Will the fourth model be a pickup?

In addition to the Avenger, Wagoneer S and Recon, a fourth all-electric model from Jeep will be presented by 2025. According to the current status, however, there is no further information on this. Since the Wrangler and Renegade each inspired an electric model and the Wagoneer is coming to market with a fully electric drive, it is reasonable to assume that the fourth model will be an electric pickup. So far, the Jeep Gladiator has only been available in Germany as a diesel – maybe that will change soon.