Cars
These are the best four-wheel drive cars of 2022
Dit feels really good! On the occasion of AUTO BILD ALLRAD's 20th birthday, we can once again personally present the trophies for the all-wheel drive car of the year, as we used to do at Depot 1899 in Frankfurt. Due to Corona, we had to send the prices for 2020 and 2021 by post.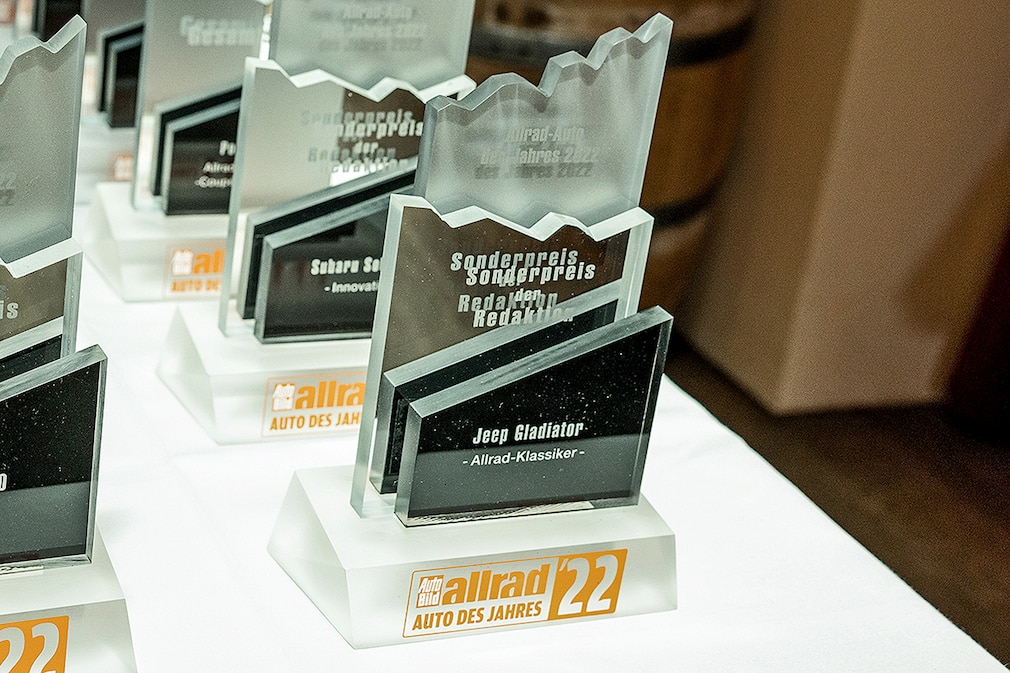 All-wheel drive car of the year – this is an audience award, voted democratically by the readers/users of Europe's largest all-wheel drive magazine. Supplemented by three prizes awarded by the editors: design, innovation and classic of the year. And since German readers like to give their favor to the local brands, but the 4×4 boom since the late 1970s is also due to the import brands, we also show the import winner, if it didn't even bring in the overall victory.
AUTO BILD editor-in-chief Tom Drechsler is happy to see the creators of the Alfa Romeo Giulia again at the award ceremony: "It was already the most beautiful car when it came to the Golden Steering Wheel from AUTO BILD and BILD am SONNTAG." A few things are different this year: the four-wheel drive vans and buses category is so thin that we are leaving it out – SUVs are increasingly poaching in their territory. Hybrids and electric cars no longer justify their own category either, as they have lost their exotic status. You can see that in the category "four-wheel drive cars over 50,000 euros". Overall victory there this year goes to the Audi e-tron GT – a fully electric car that prevailed against 25 mostly conventionally powered competitors. Audi product manager Julius Förstl even calls it "our new brand icon".
The future: electric vehicles for off-road use
Editor-in-chief Drechsler sees a future for electric vehicles that are also suitable for off-road use. One of them received the editors' innovation prize: the Subaru Solterra – a prize that Subaru boss Volker Dannath is visibly pleased about. This brand, which is not all that exotic from a global perspective, recently celebrated a significant milestone: the twenty millionth Subaru all-wheel drive vehicle rolled off the assembly line.
AUTO BILD becomes the first climate-neutral car magazine
The topic of sustainability is becoming increasingly important, and not just in the automotive industry. As a medium, we also want to be pioneers, emphasized Frank Mahlberg, Managing Director of the publishing house. AUTO BILD will therefore be the first climate-neutral car magazine by the end of 2022; the special titles such as AUTO BILD ALLRAD are to follow. What does that mean in concrete terms and how is this to be achieved? Editor-in-Chief Drechsler: "We will successively make every kilometer we drive, every piece of paper we print on, every page we publish online, climate-neutral. AUTO BILD wants to preserve mobility for everyone. That's our contribution."