Cars
These luxury suits are increasing in price: market analysis
Station wagons are enjoying growing popularity in the classic car scene. Classic fans, however, are less on the lookout for ordinary pack donkeys with an H license plate, but rather for something special: "lifestyle station wagons", such as the Mercedes S 123 T model, exotic cars or high-performance youngtimers.
According to Marius Brune from the market observer Classic Data, the trend towards huge station wagons from the USA from the 1960s and 1970s, which increased noticeably at sales fairs, was only a short-lived phenomenon.
For specialties such as the Audi RS 2 Avant, the market observer even registered growing demand from overseas customers. In addition to the general hype about sporty Audis, well-heeled Americans who could not buy the car new are currently fueling the strong price hike of the Ingolstadt power station wagon.
Craftsman suits in good condition are extremely rare

According to the expert, typical "craftsmen's cars" such as the Opel caravan models or the Ford tournament models are not very popular – despite their rarity. Because most of them had a hard everyday life and "survivors" were never considered for high-quality restorations because of the low vehicle values, the stock has thinned out considerably.
AUTO BILD presents the price development of popular classic station wagons in the picture gallery
"Finding a VW Passat 32b or Opel Record Caravan from the 70s and 80s in collector's condition is an almost hopeless task," says Brune. The positive: If someone discovers such a needle in a haystack, a manageable four-digit investment is sufficient in most cases.
False colors are particularly popular with the Mercedes S 123

A popular example of the station wagon mania in the market is the Mercedes S 123, the freighter version of the "small" Mercedes of the 70s and 80s. With this lifestyle vice, top models and "false colors", i.e. particularly flashy equipment combinations, are particularly in demand. Contemporary 1970s colors and quirky equipment combinations act as key stimuli for Mercedes enthusiasts.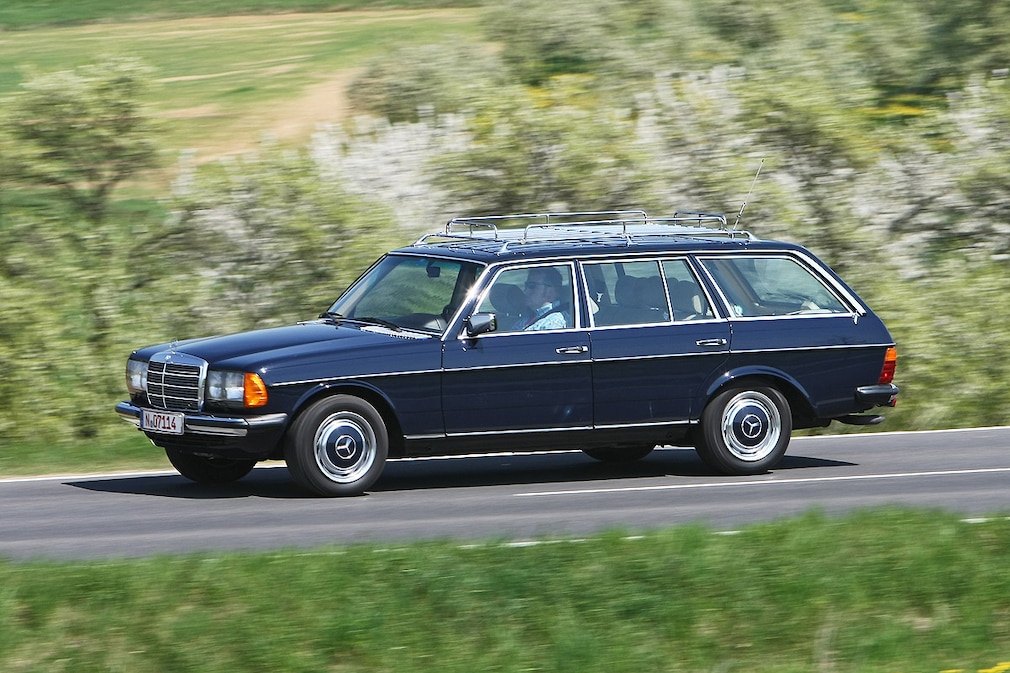 The T model built in Bremen from April 1978 (T for tourism and transport) was deliberately positioned in a higher class with upscale equipment and similar prices in order to avoid the "craftsman image". Technically, it corresponded largely to the W-123 sedan except for reinforced rear wheel brakes and rear axle hydraulic suspension. 199,517 pieces were built up to 1985.